Mooney, Monday December 9th 2013
This year's Dawn Chorus programme took place on Sunday, May 6th 2018, and was a roaring success! All India Radio producer Monika Gulati sent us a pic of herself sporting our Dawn Chorus beanie!!
May Events
Well whilst our Dawn Chorus programme may have finished for another year, throughout May, events are still taking place around the country to celebrate the beautiful birdsong that our feathered friends provide. For more information on these events, and on the annual Burren In Bloom festival that takes place from May 18th - 20th, visit our events listings page! And if you have an event you'd like to let our listeners know about, e-mail mooney@rte.ie.
Follow Us On Social Media:
Facebook: www.facebook.com/rtenature
E-mail Us: mooney@rte.ie
Caring For Wild Animals
Please note that many species of mammals, birds, invertebrates etc... are protected under law and that, even with the best of intentions, only someone holding a relevant licence from the National Parks & Wildlife Service should attempt the care of these animals. For full details, please click here to read the NPWS Checklist of protected & rare species in Ireland. If you are concerned about a wild animal, please contact your local wildlife ranger - click here for details.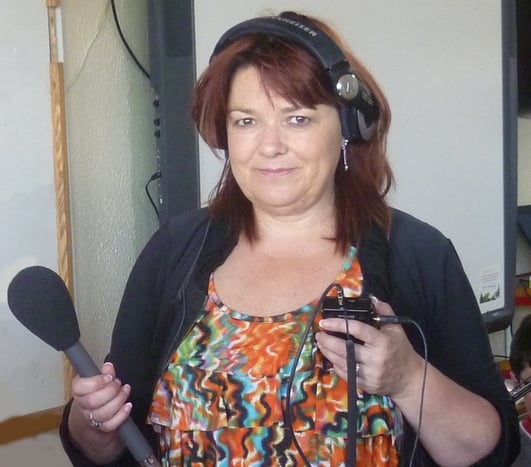 On Mooney today, with Brenda Donohue...
We meet the young mother whose near death experience motivated her to write a novel. We speak to one of Ireland's longest serving pantomime dames, and we report back from a comedy workshop which was held in Dublin over the weekend!
Swedish Pop Idol
What a weekend it has been for just about anyone Irish involved in reality TV shows, in several corners of the globe! Our own Louis Walsh got not one, but two contestants through to the final of The X Factor - whilst in Australia, former Westlife singer Kian Egan was being crowned King of the Jungle in ITV's I'm A Celebrity, Get Me Out Of Here!
And in Scandinavia, an Irish professional football player was busy beating off the opposition to win this year's Swedish Idol! Kevin Walker's father hails from Carlow and he's been brought up very much as part of the growing Irish population in Stockholm.
Kevin Walker
And today we're joined from Stockholm - from the SverigeSRadio studios - by Irish journalist and producer Philip O'Connor (who is based in Sweden) to tell us all about it!
Scumbags And Handbags
We've spoken on the programme before about Gaelic4Mothers - up and down the country, thousands of Mums tog out each week to keep fit and play matches.
Sinead Hamill from Stillorgan in Dublin is one such Mum.
But she saw the funny side of a motley crew of women, all shapes and sizes, meeting up to play Gaelic Football – and she decided to write a novel about it.
Throw in a Nidge-like character as their manager and you have the book Scumbags And Handbags. She's in studio with us today to tell us all about it!
Scumbags And Handbags is published by the author; the ISBN is 978-149-350-5883. For more information, visit www.sineadhamill.com.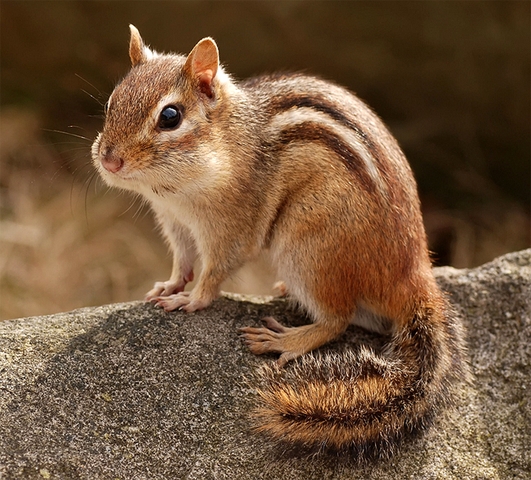 Housing Chipmunks
Chipmunks are from the same family as the squirrel and are native to North America and they can also be found in Asia and parts of Easter Europe.
Recently, the DSPCA in Rathfarnham took receipt of a pair of chipmunks and they are now looking to rehome them. Mooney producer Fergus Sweeney went along to Rathfarnham to find out more about this pair.
If you would like to find a home for a chipmunk, contact the DSPCA at Mount Venus Road, Rathfarnham, Dublin 16, phone 01 499-4700 or visit www.dspca.ie.
If you are unsure as to whether a chipmunk would be suitable for your home, you can read the DSPCA's Guide To Caring For Chipmunks.
Great Dames!
The Rodgers and Hammerstein musical South Pacific is jam-packed full of musical favourites, including the fabulous There Is Nothing Like A Dame! The sailors of South Pacific are celebrating the female dames, but today, we're celebrating dames of the more festive variety!
The staple of every great panto is an even greater Dame, and today, we're joined from Cork by one of Ireland's greatest panto dames: Jim Mulcahy!
Jim Mulcahy is celebrating his 23rd year playing in panto, and this year, those attending The Everyman Theatre in Cork to see Jack And The Beanstalk will be able to see the panto in 3-D!
Jim is in our Cork studio to tell us more...
CADA and The Everyman presents the Christmas Panto, Jack And The Beanstalk, from December 7th - January 12th. For more information, phone the Box Office on 021 450-1673 or visit www.everymancork.com.
Comedy Workshops
Everyone loves a good comedy stand up, but have you ever thought about standing on the stage yourself? Comedian Maxine Jones has been providing the people of Dublin with the opportunity to do just that, as she's been hosting affordable comedy workshops in Blackrock. Louise Denvir went along yesterday afternoon to find out more...
To find out more about the comedy events at the Wicked Wolf in Blackrock, visit www.facebook.com/wickedwolfcomedy or follow @wickedwolfcmdy.
Hedgerows: It is an offence to 'cut, grub, burn or otherwise destroy hedgerows on uncultivated land during the nesting season from 1 March to 31 August, subject to certain exceptions'. For more information, click here.
To contact your local wildlife ranger, click here for contact details. To read the Wildlife (Amendment) Act 2000, click here.
IMPORTANT NOTICE
Please DO NOT send any live, dead or skeletal remains of any creature whatsoever to Mooney Goes Wild.
If you find an injured animal or bird, please contact the National Parks & Wildlife Service on 1890 20 20 21, or BirdWatch Ireland, on 01 281-9878, or visit www.irishwildlifematters.ie There Is Nothing Like A Dame
Bryn Terfel
0:45