Mooney, Thursday December 5th 2013
Dawn Chorus 2018
This year's Dawn Chorus programme will take place on Sunday, May 6th 2018, and will be broadcast from across Europe and beyond between midnight and 7am! For more information, click here.
Follow Us On Social Media:
Facebook: www.facebook.com/rtenature
E-mail Us: mooney@rte.ie
Caring For Wild Animals
Please note that many species of mammals, birds, invertebrates etc... are protected under law and that, even with the best of intentions, only someone holding a relevant licence from the National Parks & Wildlife Service should attempt the care of these animals. For full details, please click here to read the NPWS Checklist of protected & rare species in Ireland. If you are concerned about a wild animal, please contact your local wildlife ranger - click here for details.
Events & Listings
Click here for a full list of events taking place around the country, and movies currently on release, which might be of interest to wildlife lovers!
Nature LIVE
On Sunday May 6th, 2018, RTÉ's Wild Island season goes international as Derek Mooney hosts one of the most ambitious LIVE natural history programmes ever undertaken. Broadcasting live from six countries across Europe, Nature LIVE will showcase some of the continents most extraordinary wildlife, from Polar Bears in the Norwegian Arctic to Flamingoes in southern Spain to Basking Sharks off the west of Ireland. This one-hour special will be anchored by RTÉ presenter Derek Mooney from the banks of Dublin's River Liffey, with wildlife film-maker Colin Stafford-Johnson on the Blasket Islands.
Viewers can take part by sharing their own pictures and videos of nature and wildlife using #naturelive from wherever they live in Europe.
JOIN US
We have a limited number of audience tickets for this live event. Apply for tickets by email to natureliveaudience@rte.ie
Location: Sir John Rogerson's Quay, Dublin
Date: Sunday 6th May 2018
Time: 16.30 - 18.00
*Gates close at 16.45!
Please note that this is an unseated event and outdoors so you will need to wear appropriate clothing for the Irish weather. We need the following information: The number of tickets you are applying for. Your name, surname, age contact phone number and address. The names, surnames and ages of your guests.
*Unfortunately we cannot accommodate for Children under 12yrs. All minors under 16 must be accompanied by an adult/guardian
Tickets are limited so first come first served!
On Mooney today...
Following the introduction of new bankruptcy legislation, Brenda Donohue reports from the New Beginning Roadshow in Athlone. Philip Boucher Hayes puts Killorglin on the map as the least wasteful town in the country. After a new breakthrough in the development of the male contraceptive pill, we ask would YOU trust a man to take it? And three listeners attempt to beat the clock, and each other, to win a two-night New Year break at the INEC in Killarney with tickets to their New Year's Eve concert feat. Sharon Shannon, Mundy & Shane McGowan!
Mooney's Honeymooners, with the Sunday World!
***THIS COMPETITION HAS NOW CLOSED***
Mooney has teamed up with the Sunday World (www.sundayworld.com) to give one very special couple a second honeymoon! We looked for Ireland's favourite couple - and that couple could win a dream trip to San Francisco, worth a whopping €10,000!!!
The winning couple will be revealed in the Sunday World on December 22nd, and on Mooney on Christmas Day. Good luck to everybody who entered!
Mooney Tunes 9
On Monday, December 16th, Mooney Tunes 9 will take place at the Bord Gáis Energy Theatre in Dublin!
The ninth concert in our hugely popular series of Mooney Tunes will be a variety Christmas concert with various singers and the RTÉ Concert Orchestra. Listeners requests will be read out and their songs will be played. There will be love songs, songs you will sing along to, beautiful classical music and lots of Christmassy tunes to get you in the festive mood a week before Christmas!
The Mooney Tunes concerts have been extremely successful, and tickets often sell-out within hours of going on sale.
The benefit of buying the tickets in person at the theatre box office is that there is no service charge to pay. Tickets are priced from €14.50 and go up to €20, €28, €34 and €39.50, depending on where you are sitting.
Tickets are also on sale online from Ticketmaster.ie, Ticketmaster outlets and from the Ticketmaster phonelines:
0818 719 377 - Republic of Ireland Customers
0844 847 2455 - Northern Ireland Customers
00 353 1 456 9569 - International Customers
Tickets bought from Ticketmaster.ie online or on the phone are subject to a 12.5% service charge so, for example, that would make the €14.50 ticket, the cheapest ticket, €16.60. If you buy your tickets in person from a Ticketmaster outlet there will be a €2.50 flat fee service charge, and there is no service charge whatsoever if you buy them in person at the box office here at the Bord Gais Energy Theatre.
But whichever way you choose to get your tickets for Mooney Tunes 9, we suggest that you do it as soon as possible after 3pm, when they go on sale! It's the perfect pre-Christmas concert - but tickets will go early, so get yours as soon as you can to avoid disappointment! For more information about the concert, visit www.bordgaisenergytheatre.ie/index.php/artist/mooney-tunes.
Mooney's Thursday Quiz
It's Mooney, it's Thursday, so it's time for our Mooney's Thursday Quiz! And we have a terrific prize up for grabs today: we're going to sort out your New Years Eve!
The INEC in Killarney have offered us a two-night stay for two people sharing one room in the Gleneagle Hotel in Killarney for December 30th and 31st - including breakfast on both mornings - AND two tickets to their New Years Eve concert featuring Sharon Shannon, Mundy and Shane McGowan!
Runners-up will get a copy of the Irish Times Book Of The Year 2013 by Peter Murtagh and everyone who takes part in the quiz will get a Mooney Pride watch...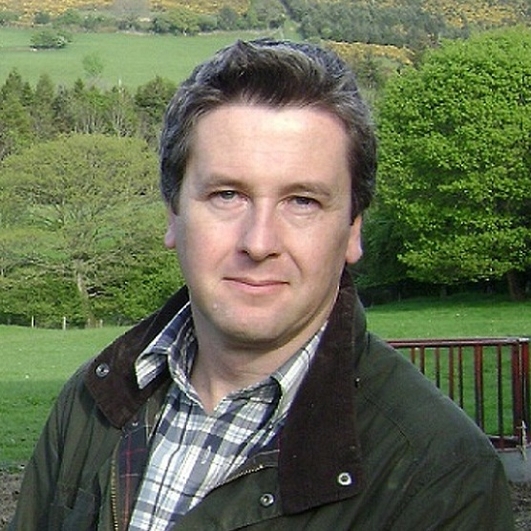 Food Waste
We've discussed the issue of food waste on Mooney from time to time, and the statistic that always jumps out is just how much food we throw away. According to the people who know these things, one third of all the food we buy in the shops is thrown in the bin. Think about that. One in every three items we buy is wasted. That's about €700 worth of food per household, per year.
Our colleague from Drivetime, Philip Boucher Hayes, spent some time over the summer experimenting with the good people of Killorglin in Co. Kerry. With the help of a team of food waste experts, a selection of householders, restaurants, supermarkets and other businesses tried to reduce the amount they throw out...
The results of this "grand experiment" can be seen in Waste Watchers on RTÉ One this coming Sunday, at 6.30pm...
The Male Contraceptive Pill
A recent scientific breakthrough could make the male contraceptive pill a reality. A team from Monash University in Australia have published their findings on a new technique, that works like a temporary vasectomy which stops sperm from leaving the body. Would women trust men to take the tablets? Brenda Donohue went out and about to find out...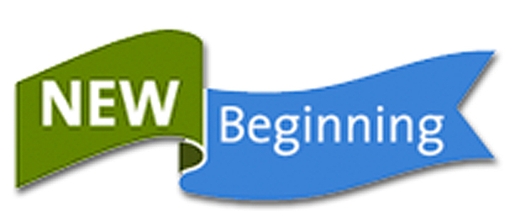 New Beginning
Last Tuesday, the new bankruptcy rules came into force, which now means that you are automatically discharged from bankruptcy with all your debts written off within a maximum of three years.
So with so many people struggling to repay mortgages on their homes, on buy-to-let properties, and all sorts of other debts, New Beginning embarked on a nationwide road show to explain to people the options that are available to them.
New Beginning is an organisation which works with people faced with unmanageable debts. Last night, the road show was in the Radisson Blu Hotel in Athlone and Brenda Donohue went along to find out more...
To find out more about New Beginning, visit www.newbeginning.ie.
Hedgerows: It is an offence to 'cut, grub, burn or otherwise destroy hedgerows on uncultivated land during the nesting season from 1 March to 31 August, subject to certain exceptions'. For more information, click here.
To contact your local wildlife ranger, click here for contact details. To read the Wildlife (Amendment) Act 2000, click here.
IMPORTANT NOTICE
Please DO NOT send any live, dead or skeletal remains of any creature whatsoever to Mooney Goes Wild.
If you find an injured animal or bird, please contact the National Parks & Wildlife Service on 1890 20 20 21, or BirdWatch Ireland, on 01 281-9878, or visit www.irishwildlifematters.ie
Somebody To Love
Queen
5:08
I'Ve Never Been To Me
Charlene
4:04
Sex On Fire
Kings Of Leon
3:23 Je T'Aime...Moi Non Plus
Jane Birkin & Serge Gainsbourg
4:16 Spirit In The Sky
Norman Greenbaum
4:11