Mooney, Monday December 2nd 2013
Dawn Chorus 2018
This year's Dawn Chorus programme will take place on Sunday, May 6th 2018, and will be broadcast from across Europe and beyond between midnight and 7am! For more information, click here.
Follow Us On Social Media:
Facebook: www.facebook.com/rtenature
E-mail Us: mooney@rte.ie
Caring For Wild Animals
Please note that many species of mammals, birds, invertebrates etc... are protected under law and that, even with the best of intentions, only someone holding a relevant licence from the National Parks & Wildlife Service should attempt the care of these animals. For full details, please click here to read the NPWS Checklist of protected & rare species in Ireland. If you are concerned about a wild animal, please contact your local wildlife ranger - click here for details.
Events & Listings
Click here for a full list of events taking place around the country, and movies currently on release, which might be of interest to wildlife lovers!
Nature LIVE
On Sunday May 6th, 2018, RTÉ's Wild Island season goes international as Derek Mooney hosts one of the most ambitious LIVE natural history programmes ever undertaken. Broadcasting live from six countries across Europe, Nature LIVE will showcase some of the continents most extraordinary wildlife, from Polar Bears in the Norwegian Arctic to Flamingoes in southern Spain to Basking Sharks off the west of Ireland. This one-hour special will be anchored by RTÉ presenter Derek Mooney from the banks of Dublin's River Liffey, with wildlife film-maker Colin Stafford-Johnson on the Blasket Islands.
Viewers can take part by sharing their own pictures and videos of nature and wildlife using #naturelive from wherever they live in Europe.
JOIN US
We have a limited number of audience tickets for this live event. Apply for tickets by email to natureliveaudience@rte.ie
Location: Sir John Rogerson's Quay, Dublin
Date: Sunday 6th May 2018
Time: 16.30 - 18.00
*Gates close at 16.45!
Please note that this is an unseated event and outdoors so you will need to wear appropriate clothing for the Irish weather. We need the following information: The number of tickets you are applying for. Your name, surname, age contact phone number and address. The names, surnames and ages of your guests.
*Unfortunately we cannot accommodate for Children under 12yrs. All minors under 16 must be accompanied by an adult/guardian
Tickets are limited so first come first served!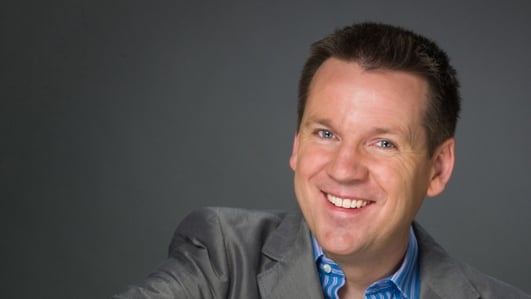 On Mooney today, live from Glasgow...
We find out how the city is coping following Friday night's fatal helicopter crash, we hear what independence might mean for the Scots and we visit some of the country's major tourist attractions...
Mooney's Honeymooners, with the Sunday World!
***THIS COMPETITION HAS NOW CLOSED***
Mooney has teamed up with the Sunday World (www.sundayworld.com) to give one very special couple a second honeymoon! We looked for Ireland's favourite couple - and that couple could win a dream trip to San Francisco, worth a whopping €10,000!!!
The winning couple will be revealed in the Sunday World on December 22nd, and on Mooney on Christmas Day. Good luck to everybody who entered!
Mooney Tunes 9
On Monday, December 16th, Mooney Tunes 9 will take place at the Bord Gáis Energy Theatre in Dublin!
The ninth concert in our hugely popular series of Mooney Tunes will be a variety Christmas concert with various singers and the RTÉ Concert Orchestra. Listeners requests will be read out and their songs will be played. There will be love songs, songs you will sing along to, beautiful classical music and lots of Christmassy tunes to get you in the festive mood a week before Christmas!
The Mooney Tunes concerts have been extremely successful, and tickets often sell-out within hours of going on sale.
The benefit of buying the tickets in person at the theatre box office is that there is no service charge to pay. Tickets are priced from €14.50 and go up to €20, €28, €34 and €39.50, depending on where you are sitting.
Tickets are also on sale online from Ticketmaster.ie, Ticketmaster outlets and from the Ticketmaster phonelines:
0818 719 377 - Republic of Ireland Customers
0844 847 2455 - Northern Ireland Customers
00 353 1 456 9569 - International Customers
Tickets bought from Ticketmaster.ie online or on the phone are subject to a 12.5% service charge so, for example, that would make the €14.50 ticket, the cheapest ticket, €16.60. If you buy your tickets in person from a Ticketmaster outlet there will be a €2.50 flat fee service charge, and there is no service charge whatsoever if you buy them in person at the box office here at the Bord Gais Energy Theatre.
But whichever way you choose to get your tickets for Mooney Tunes 9, we suggest that you do it as soon as possible after 3pm, when they go on sale! It's the perfect pre-Christmas concert - but tickets will go early, so get yours as soon as you can to avoid disappointment! For more information about the concert, visit www.bordgaisenergytheatre.ie/index.php/artist/mooney-tunes.
Fatal Helicopter Crash
On Friday night, a police helicopter crashed into The Clutha bar in Glasgow, killing the three helicopter crew, along with six people inside the pub. Derek talks to Gordon Smart, Editor of The Scottish Sun (who actually witnessed the incident) and BBC journalist Reeval Alderson (Home Affairs Correspondent with Reporting Scotland), whilst Mooney producer Fergus Sweeney reports back from meeting some of those gathered at the crash site...
Walkabout In Glasgow
Derek goes for a wee stroll with Scottish Blue Badge Guide, Kenneth D. Hanley, sporran and all, to see some of sights Glasgow has to offer...
Ken Hanley, Walking Tour Guide in Glasgow

For more information about Ken's walking tours, visit
Christmas Tree on St Georges Square, Glasgow
Christmas shoppers on Buchannan Street
Glasgow has its' own subway: one circular line
Deep Fried Mars Bar
Derek takes Eanna ni Lamhna out to Glasgow's Blue Lagoon chipper for a deep-fried Mars Bar & Iron Bru!
Eanna on her way into the Blue Lagoon to get a battered Mars bar
A picture paints a thousand words: Eanna enjoys a battered Mars bar and washes it down with a bottle of Iron Bru
Musician Christopher Findlay & EDA
Derek talks to Christopher Findlay, lead singer with up-and-coming Glasgow Rock Band, EDA. By day (and night) Chris works as an ambassador in one of Glasgow's trendiest hotels, Citizen M on Renfrew Street, but his real dream is to make music...
Chris Findlay, lead singer with Glasgow rock band EDA
Royal Yacht Britannia
Mooney reporter Katriona McFadden takes a private tour of the Royal Yacht Britannia in Edinburgh, which is Scotland's top tourist attraction...
For more information, visit www.royalyachtbritannia.co.uk.
Why Visit Scotland?
People are coming in their millions to visit Scotland every year. In fact, tourism is fundamental to the economy here – accounting for more revenue than oil, gas and whiskey put together.
So what are they coming to see? What will be here next year? Caroline Packman is Director of Homecoming Scotland 2014, from Visit Scotland, and she joins us from Edinburgh to tell us more about the joys of Scotland!
For more information about visit www.visitscotland.com/see-do/homecoming-scotland-2014.
Hedgerows: It is an offence to 'cut, grub, burn or otherwise destroy hedgerows on uncultivated land during the nesting season from 1 March to 31 August, subject to certain exceptions'. For more information, click here.
To contact your local wildlife ranger, click here for contact details. To read the Wildlife (Amendment) Act 2000, click here.
IMPORTANT NOTICE
Please DO NOT send any live, dead or skeletal remains of any creature whatsoever to Mooney Goes Wild.
If you find an injured animal or bird, please contact the National Parks & Wildlife Service on 1890 20 20 21, or BirdWatch Ireland, on 01 281-9878, or visit www.irishwildlifematters.ie
Donald Where's Your Troosers
Andy Stewart
3:15 Bye Bye Baby
The Bay City Rollers
2:32
Letter From America
The Proclaimers
4:01 Hedwig's Theme
Williams, John
5:25
Flower Of Scotland
The Band Of The Scots Guards
1:37
Eat It
"Weird Al" Yankovic
1:46