Mooney, Wednesday November 27th 2013
This year's Dawn Chorus programme took place on Sunday, May 6th 2018, and was a roaring success! All India Radio producer Monika Gulati sent us a pic of herself sporting our Dawn Chorus beanie!!
May Events
Well whilst our Dawn Chorus programme may have finished for another year, throughout May, events are still taking place around the country to celebrate the beautiful birdsong that our feathered friends provide. For more information on these events, and on the annual Burren In Bloom festival that takes place from May 18th - 20th, visit our events listings page! And if you have an event you'd like to let our listeners know about, e-mail mooney@rte.ie.
Follow Us On Social Media:
Facebook: www.facebook.com/rtenature
E-mail Us: mooney@rte.ie
Caring For Wild Animals
Please note that many species of mammals, birds, invertebrates etc... are protected under law and that, even with the best of intentions, only someone holding a relevant licence from the National Parks & Wildlife Service should attempt the care of these animals. For full details, please click here to read the NPWS Checklist of protected & rare species in Ireland. If you are concerned about a wild animal, please contact your local wildlife ranger - click here for details.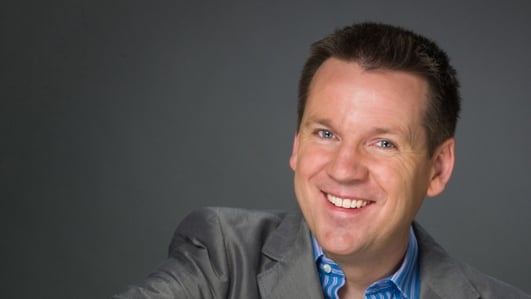 On Mooney today...
Neven Maguire talks to Derek about his RTÉ series Home Chef hitting US TV screens. We hear about the restaurants in France where if you want a window seat, you have to be one of the beautiful people. And Brenda Donohue surprises third of our top four couples, in our Second Honeymoon competition!
Mooney's Honeymooners, with the Sunday World!
***THIS COMPETITION HAS NOW CLOSED***
Mooney has teamed up with the Sunday World (www.sundayworld.com) to give one very special couple a second honeymoon! We looked for Ireland's favourite couple - and that couple could win a dream trip to San Francisco, worth a whopping €10,000!!!
The winning couple will be revealed in the Sunday World on December 22nd, and on Mooney on Christmas Day. Good luck to everybody who entered!
Mooney Tunes 9
On Monday, December 16th, Mooney Tunes 9 will take place at the Bord Gáis Energy Theatre in Dublin!
The ninth concert in our hugely popular series of Mooney Tunes will be a variety Christmas concert with various singers and the RTÉ Concert Orchestra. Listeners requests will be read out and their songs will be played. There will be love songs, songs you will sing along to, beautiful classical music and lots of Christmassy tunes to get you in the festive mood a week before Christmas!
The Mooney Tunes concerts have been extremely successful, and tickets often sell-out within hours of going on sale.
The benefit of buying the tickets in person at the theatre box office is that there is no service charge to pay. Tickets are priced from €14.50 and go up to €20, €28, €34 and €39.50, depending on where you are sitting.
Tickets are also on sale online from Ticketmaster.ie, Ticketmaster outlets and from the Ticketmaster phonelines:
0818 719 377 - Republic of Ireland Customers
0844 847 2455 - Northern Ireland Customers
00 353 1 456 9569 - International Customers
Tickets bought from Ticketmaster.ie online or on the phone are subject to a 12.5% service charge so, for example, that would make the €14.50 ticket, the cheapest ticket, €16.60. If you buy your tickets in person from a Ticketmaster outlet there will be a €2.50 flat fee service charge, and there is no service charge whatsoever if you buy them in person at the box office here at the Bord Gais Energy Theatre.
But whichever way you choose to get your tickets for Mooney Tunes 9, we suggest that you do it as soon as possible after 3pm, when they go on sale! It's the perfect pre-Christmas concert - but tickets will go early, so get yours as soon as you can to avoid disappointment! For more information about the concert, visit www.bordgaisenergytheatre.ie/index.php/artist/mooney-tunes.
Stories From France
We go live to Paris today, to hear about one or two interesting stories that are peeking the interest of the locals. Siobhan Silke is a journalist with France 24, and she joins Derek from the French capital to talk about restaurants who seat good-looking diners near the windows, and put less attractive customers out of sight, and also about the 'stealth shelters' of Marseille...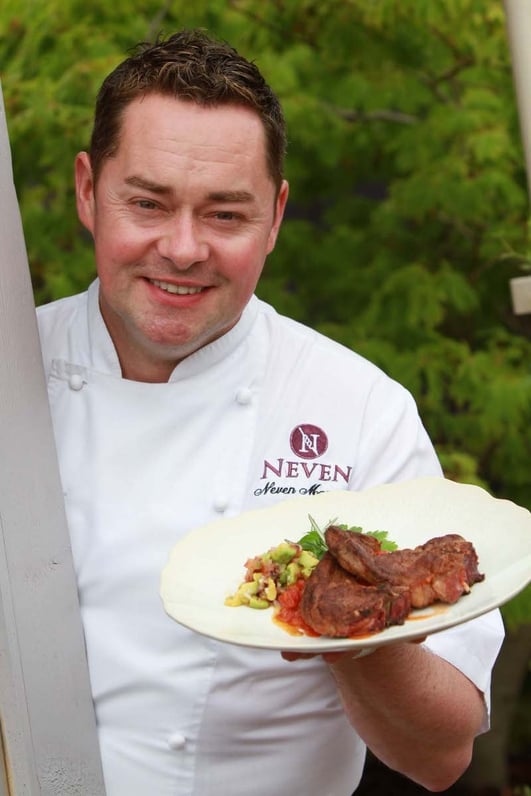 Neven Maguire
Tomorrow is a very special today for all our American friends, as they celebrate Thanksgiving Day! And they have one more reason to be thankful, as it was recently announced that renowned Irish chef Neven Maguire's TV series Home Chef has been sold to PBS, and will air from January in a three-year deal. Neven is just back from the States, where he spent time in New York and Boston, and he joins Derek in studio to chat about Home Chef, Christmas cooking, and how you could win a one-night stay, bed and breakfast at Neven's MacNean House in Cavan!
***THIS COMPETITION IS NOW CLOSED!***
We asked you the following question: In which country is Blacklion? The answer is of course Cavan, and a huge thank-you to the thousands (literally!) of you who texted us with the correct answer.
The runners-up are:
- Eoghan MacDiarmuida from Kiltimagh, Co. Mayo
- Jennifer Cusack from Glasnevin, Dublin
- Darach Johnson, from Mullingar, Westmeath
and they all receive a copy of Neven's new book, The Nation's Favourite Food.
And the overall winner of the stay at MacNean House is:
David Duff, from Mountrath in Co. Laois
Congratulations to all our winners! For more information on Neven, visit www.nevenmaguire.com.
Mooney-Sunday World Second Honeymoon Finalists Competition - Couple 3
Yesterday, we met the second of our four finalists in our Second Honeymoon competition, in association with the Sunday World. We are looking for Ireland's favourite couple, and the couple who win the competition will receive a fantastic prize, a trip to San Francisco, valued at a whopping €10,000! The seven-day second honeymoon will include:
- return business-class flights
- accommodation in a five-star hotel in San Francisco
- a hop-on, hop-off bus tour of San Francisco
- Sutter Home VIP winery tour and tasting, in Napa Valley (with accommodation in exclusive winery accommodation)
- then bike rental in San Francisco
Plus €1,000 spending money
Runners-up will win a case of Sutter Home White Zinfandel
On Monday, Mooney reporter Brenda Donohue met our first finalists, Jackie Coffey and Alan Kenny, at the Grand Canal Dock in Dublin. Yesterday she visited couple number two, Grace and Emmet Byrne, and she found herself outside Digiweb, in an industrial park on the outskirts of Dundalk, County Louth.
And today, Brenda met couple number three: David and Elaine Rooney, from Ballyshannon, Co. Donegal. They have two boys: MJ, who is two, and Lucas who is 9-and-half weeks old, and Brenda went to meet the family...
David & Elaine Rooney
David & Elaine Rooney, with their sons MJ & Lucas, and our reporter Brenda Donohue
Hedgerows: It is an offence to 'cut, grub, burn or otherwise destroy hedgerows on uncultivated land during the nesting season from 1 March to 31 August, subject to certain exceptions'. For more information, click here.
To contact your local wildlife ranger, click here for contact details. To read the Wildlife (Amendment) Act 2000, click here.
IMPORTANT NOTICE
Please DO NOT send any live, dead or skeletal remains of any creature whatsoever to Mooney Goes Wild.
If you find an injured animal or bird, please contact the National Parks & Wildlife Service on 1890 20 20 21, or BirdWatch Ireland, on 01 281-9878, or visit www.irishwildlifematters.ie