Mooney, Monday November 25th 2013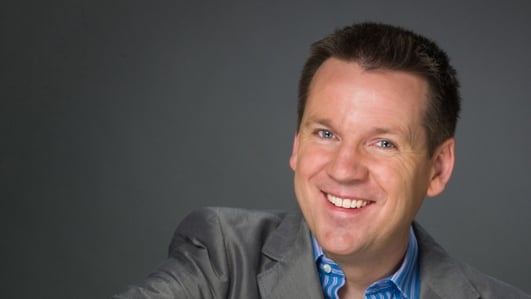 On Mooney today...
What puts your teeth on edge? The sound of nails on a blackboard? The feeling of cotton wool? Derek finds out why certain things make us flinch inside! We go on a musical journey with artist Andy Dolph, who puts images from space to the music of The Planets. Conor Faughnan from the AA tells us why tyres are the cause of so many NCT failures. And Brenda surprises the first of four finalists in our Second Honeymoon competition!
Mooney's Honeymooners, with the Sunday World!
***THIS COMPETITION HAS NOW CLOSED***
Mooney has teamed up with the Sunday World (www.sundayworld.com) to give one very special couple a second honeymoon! We looked for Ireland's favourite couple - and that couple could win a dream trip to San Francisco, worth a whopping €10,000!!!
The winning couple will be revealed in the Sunday World on December 22nd, and on Mooney on Christmas Day. Good luck to everybody who entered!
Mooney Tunes 9
On Monday, December 16th, Mooney Tunes 9 will take place at the Bord Gáis Energy Theatre in Dublin!
The ninth concert in our hugely popular series of Mooney Tunes will be a variety Christmas concert with various singers and the RTÉ Concert Orchestra. Listeners requests will be read out and their songs will be played. There will be love songs, songs you will sing along to, beautiful classical music and lots of Christmassy tunes to get you in the festive mood a week before Christmas!
The Mooney Tunes concerts have been extremely successful, and tickets often sell-out within hours of going on sale.
The benefit of buying the tickets in person at the theatre box office is that there is no service charge to pay. Tickets are priced from €14.50 and go up to €20, €28, €34 and €39.50, depending on where you are sitting.
Tickets are also on sale online from Ticketmaster.ie, Ticketmaster outlets and from the Ticketmaster phonelines:
0818 719 377 - Republic of Ireland Customers
0844 847 2455 - Northern Ireland Customers
00 353 1 456 9569 - International Customers
Tickets bought from Ticketmaster.ie online or on the phone are subject to a 12.5% service charge so, for example, that would make the €14.50 ticket, the cheapest ticket, €16.60. If you buy your tickets in person from a Ticketmaster outlet there will be a €2.50 flat fee service charge, and there is no service charge whatsoever if you buy them in person at the box office here at the Bord Gais Energy Theatre.
But whichever way you choose to get your tickets for Mooney Tunes 9, we suggest that you do it as soon as possible after 3pm, when they go on sale! It's the perfect pre-Christmas concert - but tickets will go early, so get yours as soon as you can to avoid disappointment! For more information about the concert, visit www.bordgaisenergytheatre.ie/index.php/artist/mooney-tunes.
The Planets & Andy Dolph
If you click to play the above video, you'll hear the majestic music that is the Star Wars Main Theme, composed by John Williams.
The Aviva Stadium wasn't the only busy sports grounds this weekend. On the hallowed grounds of Croke Park, there were two days of open casting looking for the male and female lead roles in the next sequence of the Star Wars sci-fi franchise.
Episode Seven will be the first in a new trilogy of films being made by Disney, after the studio bought all rights to the long-running space saga last year. Producers said they are looking for a "beautiful, smart, athletic" actress to play a girl in her late teens and a "handsome, smart, athletic" man in his late teens or early twenties.
This Thursday evening, the RTÉ Concert Orchestra is looking to take you on an out-of-this-world journey through the universe. They are using music inspired by the awesomeness of space - including a rare chance to hear the entire Star Wars Suite.
Another highlight of the concert is very unique. As the orchestra performs The Planets by composer Gustav Holst, there will be a technician projecting images of the universe to accompany the music.
He is Andy Dolph, sound engineer and visual projection specialist. He has been flown over from the United States, especially for this concert, and today he joins Derek in studio...
Stargrazer - The Comet Encounter, featuring music by Holst, John Williams & Arthur Bliss, will be performed by the RTÉ Concert Orchestra this Thursday, November 28th, at 8pm, at the National Concert Hall in Dublin. Tickets cost from €10 to €38. For more details about the concert, click here.
Mooney-Sunday World Second Honeymoon Finalists Competition - Couple 1
Brenda Donohue goes to meet the first of our four 'finalist' couples in our Second Honeymoon competition: Jackie and Alan...
Jackie and Alan
Jackie and Alan with Brenda Donohue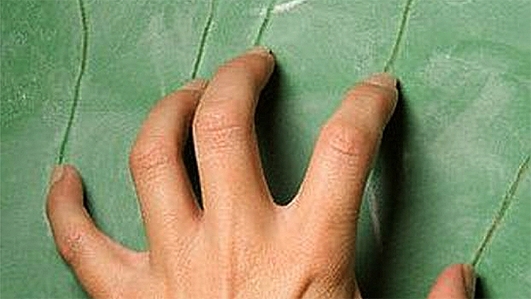 What Sets Our Teeth On Edge?
What's the one noise that you find totally unbearable? For many people, it's the sound of nails scraping down a blackboard...
Isn't it just the worst noise? Does it make your hairs stand on end? Why DO some noises give us goosebumps and what are people's pet 'grates'? Why does Derek hate cotton wool so much? Why is the dentist's drill and the sound of a knife squeaking on a plate so unpleasant?
Mooney reporter Brenda Donohue has been out about asking people about what sets their teeth on edge. And Dr Michael Keane is a Psychology Lecturer and Neuroscientist based in Dublin City University. He told Mooney reporter Katriona McFadden what happens in the brain when we hear an unpleasant noise or feel something that 'grates' - and why we get goosebumps...
Back To Front Tyres
8000 cars have failed their NCT because their tyres were fitted the wrong way around. To explain more, we are joined by Conor Faughnan, Director of Consumer Affairs with AA Ireland... Click here to read the Road Safety Authority's guide to tyres.
Hedgerows
It is an offence to 'cut, grub, burn or otherwise destroy hedgerows on uncultivated land during the nesting season from 1 March to 31 August, subject to certain exceptions'. For more information, click here.
To contact your local wildlife ranger, click here for contact details. To read the Wildlife (Amendment) Act 2000, click here.
Caring For Wild Animals
Please note that many species of mammals, birds, invertebrates etc... are protected under law and that, even with the best of intentions, only someone holding a relevant licence from the National Parks & Wildlife Service should attempt the care of these animals. For full details, please click here to read the NPWS Checklist of protected & rare species in Ireland. If you are concerned about a wild animal, please contact your local wildlife ranger - click here for details.
IMPORTANT NOTICE
Please DO NOT send any live, dead or skeletal remains of any creature whatsoever to Mooney Goes Wild. If you find an injured animal or bird, please contact the National Parks & Wildlife Service on 1890 20 20 21, or BirdWatch Ireland, on 01 281-9878, or visit www.irishwildlifematters.ie