Mooney, Friday November 22nd 2013
This year's Dawn Chorus programme took place on Sunday, May 6th 2018, and was a roaring success! All India Radio producer Monika Gulati sent us a pic of herself sporting our Dawn Chorus beanie!!
May Events
Well whilst our Dawn Chorus programme may have finished for another year, throughout May, events are still taking place around the country to celebrate the beautiful birdsong that our feathered friends provide. For more information on these events, and on the annual Burren In Bloom festival that takes place from May 18th - 20th, visit our events listings page! And if you have an event you'd like to let our listeners know about, e-mail mooney@rte.ie.
Follow Us On Social Media:
Facebook: www.facebook.com/rtenature
E-mail Us: mooney@rte.ie
Caring For Wild Animals
Please note that many species of mammals, birds, invertebrates etc... are protected under law and that, even with the best of intentions, only someone holding a relevant licence from the National Parks & Wildlife Service should attempt the care of these animals. For full details, please click here to read the NPWS Checklist of protected & rare species in Ireland. If you are concerned about a wild animal, please contact your local wildlife ranger - click here for details.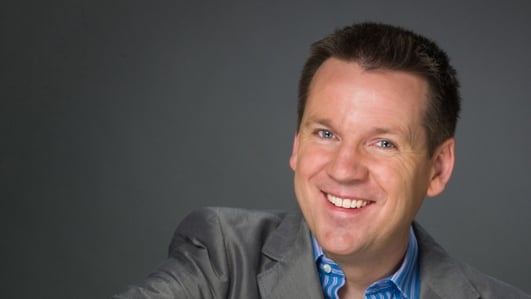 On Mooney Goes Wild today...
We hear the remarkable story of how farmers in Kenya chased down and captured the world's fastest land animal: the Cheetah. Matthew Jebb, Director of the National Botanic Gardens, celebrates the trees and plants of a particularly beautiful late autumn. Prof John O'Halloran tells us what we might expect from the 6th Irish Ornithological Research Conference this weekend. And have we discovered Ireland's oldest pet bird? A 30-year-old rook in Longford!
Mooney's Honeymooners, with the Sunday World!
***THIS COMPETITION HAS NOW CLOSED***
Mooney has teamed up with the Sunday World (www.sundayworld.com) to give one very special couple a second honeymoon! We looked for Ireland's favourite couple - and that couple could win a dream trip to San Francisco, worth a whopping €10,000!!!
The winning couple will be revealed in the Sunday World on December 22nd, and on Mooney on Christmas Day. Good luck to everybody who entered!
Mooney Tunes 9
On Monday, December 16th, Mooney Tunes 9 will take place at the Bord Gáis Energy Theatre in Dublin!
The ninth concert in our hugely popular series of Mooney Tunes will be a variety Christmas concert with various singers and the RTÉ Concert Orchestra. Listeners requests will be read out and their songs will be played. There will be love songs, songs you will sing along to, beautiful classical music and lots of Christmassy tunes to get you in the festive mood a week before Christmas!
The Mooney Tunes concerts have been extremely successful, and tickets often sell-out within hours of going on sale.
The benefit of buying the tickets in person at the theatre box office is that there is no service charge to pay. Tickets are priced from €14.50 and go up to €20, €28, €34 and €39.50, depending on where you are sitting.
Tickets are also on sale online from Ticketmaster.ie, Ticketmaster outlets and from the Ticketmaster phonelines:
0818 719 377 - Republic of Ireland Customers
0844 847 2455 - Northern Ireland Customers
00 353 1 456 9569 - International Customers
Tickets bought from Ticketmaster.ie online or on the phone are subject to a 12.5% service charge so, for example, that would make the €14.50 ticket, the cheapest ticket, €16.60. If you buy your tickets in person from a Ticketmaster outlet there will be a €2.50 flat fee service charge, and there is no service charge whatsoever if you buy them in person at the box office here at the Bord Gais Energy Theatre.
But whichever way you choose to get your tickets for Mooney Tunes 9, we suggest that you do it as soon as possible after 3pm, when they go on sale! It's the perfect pre-Christmas concert - but tickets will go early, so get yours as soon as you can to avoid disappointment! For more information about the concert, visit www.bordgaisenergytheatre.ie/index.php/artist/mooney-tunes.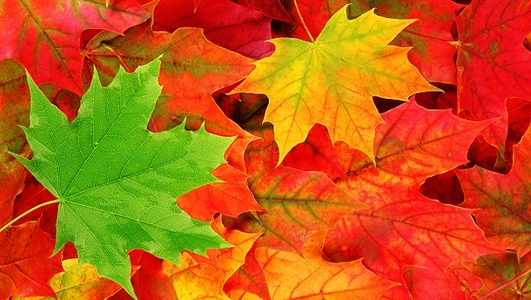 Extended Autumn Beauty
It's been an exceptionally mild year, despite the recent chill in the air. And Autumn 2013, in particular, seems to have gone on forever! Changes in weather patterns always have implications across the spectrum of flora and fauna. But one of the best things about this mild autumn is the spectacular range of colours we are enjoying the moment from our trees and plants. It truly is a season of mists and mellow fruitfulness!
We are lucky here in the grounds of RTÉ, in the company of some stunning trees. But if you can afford to take a moment from your busy schedule, do stop and take note of the sheer beauty of these autumnal colours. Honestly, they would make Monet, or Gaugin, or Van Gough, or any of the great Impressionists swoon!
Matthew Jebb, Director of the National Botanic Gardens in Dublin, to help us celebrate this visual feast!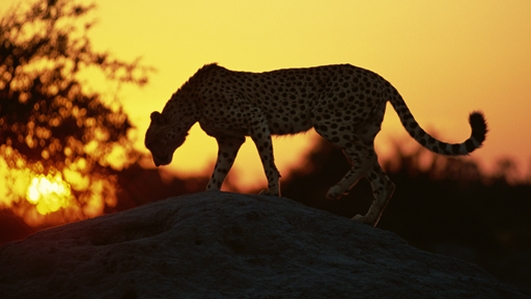 Kenyans Outrun Cheetah
If you follow marathons worldwide, you will know that Kenyans continuously cross the line first. They are fast - and fantastic over long distances. And if you're a wildlife lover, you'll know that the CHEETAH is the fastest land animal, reaching speeds of 120 kilometres per hour or about 75 miles an hour… But can a Kenyan outrun a cheetah?
A story reached us this week of four Kenyan farmers who were so fed up of cheetahs eating their goats, that they decided to chase them. For FOUR MILES! But they won! They captured the cheetahs and brought them home, alive, to claim the compensation due to them for their dead goats.
The cheetah is a fascinating creature and to tell us more about them we have Dr. Laurie Marker on the line. She is the Founder of the Cheetah Conservation Fund and she joins us today from Namibia... For more information about the Cheetah Conservation Fund, visit www.cheetah.org, and to watch the speech that Laurie Marker gave at at TEDx Portland, entitled What If We Lost The Cheetah?, click play on the video below...
Ireland's Oldest Pet Bird?
We're wondering if we've found the oldest pet bird in Ireland!
Ester Göbl with her rook Caw-Caw
On Sunday, Mooney Goes Wild reporter Terry Flanagan went to Longford and met with great-grandmother Ester Göbl, who rescued a rook thirty years ago and has kept it as a pet, whom she called Caw-Caw, ever since...
So is Ester's rook the oldest pet bird in Ireland? If you know of an older one, well we're all ears here on Mooney Goes Wild. Please do let us know - during the duration of the programme (15:00 - 16:30), you can text us on 51551, or e-mail or tweet us anytime: mooney@rte.ie or @MooneyShow!
6th Irish Ornithological Research Conference
Every week on Mooney Goes Wild, our esteemed panel of experts dazzle and mesmerise the nation with their knowledge of all things botanical, zoological, ornithological, and environmental.
But they don't actually pluck this knowledge out of thin air! Richard, Eanna and Terry are obsessive about keeping up with the latest scientific research from all over the globe, as are the Mooney Goes Wild team in general!
And this weekend, the research focus is on Cork, where scientists and practitioners with a common love of birds will come together to discuss the latest research and future direction of ornithological studies.
Professor John O'Halloran is the Head of Biological, Earth and Environmental Sciences, at University College Cork, and he has been a key figure in bringing this gathering together.
John joins the team from RTÉ's Cork studio today, to tell us what we might expect from the conference...
The 6th Irish Ornithological Research Conference takes place at the Western Gateway Building, in University College Cork this weekend, November 23rd & 24th.
This conference has been organised by the School of Biological, Earth & Environmental Science (BEES) at UCC, with sponsorship from Environmental Protection Agency, Atkins and the Marine Institute.
Pre-registration for this event has now closed. If you wish to attend you can register at the venue from 9.00am on Saturday November 23rd. Payment by cash or cheque only on the day. For more information about the conference, visit www.ucc.ie/en/corc2013.
Hedgerows: It is an offence to 'cut, grub, burn or otherwise destroy hedgerows on uncultivated land during the nesting season from 1 March to 31 August, subject to certain exceptions'. For more information, click here.
To contact your local wildlife ranger, click here for contact details. To read the Wildlife (Amendment) Act 2000, click here.
IMPORTANT NOTICE
Please DO NOT send any live, dead or skeletal remains of any creature whatsoever to Mooney Goes Wild.
If you find an injured animal or bird, please contact the National Parks & Wildlife Service on 1890 20 20 21, or BirdWatch Ireland, on 01 281-9878, or visit www.irishwildlifematters.ie