Mooney, Tuesday November 19th 2013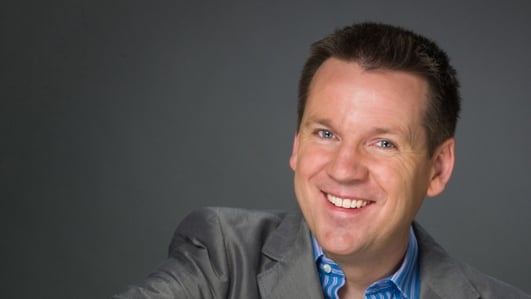 On Mooney today...
Broadcaster Paddy McKenna discusses our ongoing love affair with the underdog, Olan McGowan is looking for the Mooney Word Of The Year for 2013, Katriona McFadden finds Ireland's tallest tree, and Brenda Donohue laments the demise of the traditional lullaby, and its replacement by the likes of Rihanna and Beyonce...
Mooney's Honeymooners, with the Sunday World!
Mooney has teamed up with the Sunday World (www.sundayworld.com) to give one very special couple a second honeymoon! We are looking for Ireland's favourite couple - and that couple could win a dream trip to San Francisco, worth a whopping €10,000!!!
It's the second honeymoon of a lifetime – so who better to send on it than Ireland's favourite couple! That's why today we are launching the search for the nation's most deserving bride and groom as voted by the public.
Your favourite Sunday paper, the Sunday World, is teaming up with the country's favourite radio presenter, Derek Mooney, to find 'Mooney's Honeymooners'.
One deserving couple will win the €10,000 second honeymoon of a lifetime to the West Coast of America, courtesy of our partners in Sutter Home and BudgetAir.ie.
Whether you're a newlywed, or celebrating 50 or more years together, you can enter. And you can nominate yourself or a deserving couple you know.
All you need to do is send us a wedding picture of the couple and a brief description why they should be Mooney's €10,000 Honeymooners. A public vote on the Sunday World website will decide the nation's top 10 and then a panel of Sunday World and Mooney judges will pick a winner. And voting is free!
To enter simply go to the Sunday World website - www.sundayworld.com - to submit a picture and your details. And you could be winging your way to San Francisco on business-class flights to a five-star hotel with €1,000 spending money!
HOW IT ALL WORKS
We've made it easy to enter, vote and share your favourites on Facebook or Twitter. Log on to www.sundayworld.com/competitions to submit your wedding picture and enter your details.
Once your picture is verified and goes live, then any member of the public can then vote for the couple to be our winner.
You can enter your picture anytime before Wednesday, November 20th, but as voting starts as soon as your picture is approved, the earlier you enter, the sooner your picture can start collecting public votes.
Voting for round one started on Sunday, November 10th, and continues until noon on Friday, November 22nd. Voting is free. Votes are limited to one per minute per person to avoid automatic voting.
The top 10 pictures as selected by the public vote will progress to round two. The top five will then be selected by a panel of judges and be interviewed on Mooney on RTÉ Radio 1. The top five will also be published in the Sunday World on December 1st, and the winner will be announced in the paper on December 22nd.
THE PRIZE:
DAY ONE: Two business-class flights from Dublin to San Francisco. Accommodation in five-star hotel in San Francisco.
DAY TWO: Free time in San Francisco. Accommodation in five-star hotel in San Francisco.
DAY THREE: Hop-on, hop-off bus tour of San Francisco. Accommodation in five-star hotel in San Francisco.
DAY FOUR: Sutter Home VIP winery tour and tasting, Napa Valley. Accommodation in exclusive winery accommodation.
DAY FIVE: Explore Napa Valley area. Dinner at Sutter Home winery. Accommodation in exclusive winery accommodation.
DAY SIX: Bike rental in San Francisco. Accommodation in five-star hotel in San Francisco.
DAY SEVEN: Two business-class flights from San Francisco to Dublin
Plus €1,000 spending money
Runners-up will win a case of Sutter Home White Zinfandel
T&Cs for the Sunday World competition:
- The prize is strictly non-transferable, non-exchangeable and includes the following: Return flights for two from Dublin to San Francisco, Club World class. Four nights in a five-star hotel in San Francisco (details tbc) and two nights in the Sutter Home Winery, Napa Valley. A VIP tour of the Sutter Home winery with tasting and dinner is also included.
- Also included is Hop-on Hop-off Bus Tour for two people
- Bike Rental for one day for two people
- Bookings must be made a minimum of two months before the departure date.
- All flights are subject to availability from BudgetAir.ie.
Blackout periods apply including all bank holidays.
- Travel Period: Feb 17 - June 24, 2014 and Aug 23 - Oct 31, 2014
- The winner must hold a valid passport and be over 18 years of age.
Mooney Tunes 9
On Monday, December 16th, Mooney Tunes 9 will take place at the Bord Gáis Energy Theatre in Dublin!
The ninth concert in our hugely popular series of Mooney Tunes will be a variety Christmas concert with various singers and the RTÉ Concert Orchestra. Listeners requests will be read out and their songs will be played. There will be love songs, songs you will sing along to, beautiful classical music and lots of Christmassy tunes to get you in the festive mood a week before Christmas!
The Mooney Tunes concerts have been extremely successful, and tickets often sell-out within hours of going on sale.
The benefit of buying the tickets in person at the theatre box office is that there is no service charge to pay. Tickets are priced from €14.50 and go up to €20, €28, €34 and €39.50, depending on where you are sitting.
Tickets are also on sale online from Ticketmaster.ie, Ticketmaster outlets and from the Ticketmaster phonelines:
0818 719 377 - Republic of Ireland Customers
0844 847 2455 - Northern Ireland Customers
00 353 1 456 9569 - International Customers
Tickets bought from Ticketmaster.ie online or on the phone are subject to a 12.5% service charge so, for example, that would make the €14.50 ticket, the cheapest ticket, €16.60. If you buy your tickets in person from a Ticketmaster outlet there will be a €2.50 flat fee service charge, and there is no service charge whatsoever if you buy them in person at the box office here at the Bord Gais Energy Theatre.
But whichever way you choose to get your tickets for Mooney Tunes 9, we suggest that you do it as soon as possible after 3pm, when they go on sale! It's the perfect pre-Christmas concert - but tickets will go early, so get yours as soon as you can to avoid disappointment! For more information about the concert, visit www.bordgaisenergytheatre.ie/index.php/artist/mooney-tunes.
The End Of Traditional Lullabies?
Did you know that parents are ditching traditional lullabies to sing their children to sleep, in favour of chart-topping pop songs?
A recent survey which polled over 2,000 parents revealed that only 15% sang traditional nursery rhymes to their children at bedtime.
Another one in five admitted it's because they know more of the words to modern songs, while more than one in twenty claimed they don't know any traditional children's lullabies at all.
So when you are putting your little darling to bed at night, will Twinkle Twinkle Little Star be replaced by Bruno Mars' Just The Way You Are?, the song that topped the poll of modern bedtime favourites?
Mooney reporter Brenda Donohue visited the Gymboree play and music centre in Celbridge, Co Kildare, to get the opinions of staff and parents there...
So what was your bedtime lullaby? What songs do you sing to your little ones? Are the traditional lullabies on the way out? Let us know - text 51551, e-mail mooney@rte.ie or tweet @MooneyShow!
TOP MODERN POP AND ROCK SONGS FOR TOTS TO SING TO
1. Just The Way You Are - Bruno Mars
2. Someone Like You - Adele
3. Umbrella - Rihanna
4. Angels - Robbie Williams
5. Diamonds - Rihanna
6. Sweet Child O' Mine - Guns n Roses
7. Wonderwall - Oasis
8. I Knew You Were Trouble - Taylor Swift
9. Beautiful - Christina Aguilera
10. It's All About You - McFly
11. I Will Always Love You - Whitney Houston
12. Beneath Your Beautiful - Labyrinth feat Emeli Sande
13. Everything I Do, I Do It For You - Bryan Adams
14. Next To Me - Emeli Sandé
15. With Or Without You - U2
16. Skyfall - Adele
17. Somebody I Used To Know - Gotye
18. Back For Good - Take That
19. Patience - Take That
20. Read All About It - Professor Green feat Emilie Sandé
Jackie Sings Moon River!
Mooney listener Jackie Corrigan joins Derek and Brenda on air with a beautiful version of the lullaby she sings her children to get them to sleep: Moon River!
Mooney Word Of The Year
This time every year, the people at Oxford English Dictionary review the development of the English language, taking a look at the new words that come into popular use, and deciding which ones might gain entry into the dictionary.
Words have to appear reasonably consistently in publications, or in media, or in the general consciousness, to gain entry.
But as part of this exercise, Oxford English dictionary ALSO pick a "word of the year". Something that has really grabbed hold of the public's imagination and taken up residence in the general vocabulary.
Producer Olan McGowan joins Derek in studio to reveal the OED's top word, and to launch the Mooney Word Of The Year competition! We are looking for YOUR choice of Word Of The Year for 2013 - e-mail your suggestions to mooney@rte.ie, and we'll reveal the winner on Monday, December 23rd!
The Tallest Tree In Ireland
The Guinness Book of Records tells us who is the fastest, the tallest and the smallest person in the world. It holds all sorts of wild and wacky records too.
In nature, keeping records is essential so we know if populations are increasing or decreasing, if species are spreading and so on. And a beautiful photographic 'book of record' arrived in our offices this week.
We think it is The Guinness Book of Records for Irish Trees!
It's entitled Heritage Trees Of Ireland, it's written by Aubrey Fennell and it lists some of the 'Champion Trees' of Ireland – and this morning, Mooney reporter Katriona McFadden went to meet Aubrey and one of Ireland's Champion Trees, in Powerscourt...
Aubrey Fennell, left, with Michael Byrne, Head Gardener at Powerscourt
Visit Ireland's Tallest Tree at Powerscourt
25th November at 11am, meet outside Powerscourt Garden Pavilion
Visit Ireland's Tallest Tree along Powerscourt River Walk! Enjoy a guided walk along the tranquil and secluded river walk at Powerscourt, guided by the Powerscourt Head Gardener Michael Byrne. Standing at over 61.5 metres, this tree towers above well-known landmarks including Dublin's Liberty Hall (59.5 metres) and Niagara Falls (51m). On the walk you can enjoy learning about the abundance of trees along the River Walk including over 50 Monkey Puzzles grouped together, Giant Redwoods, Norway Spruce, Fir Trees and the Multi-Stemmed Cyprus among many others. Note: This walk is over 5km long (including the return journey) and will be about an hour long so please wear good walking shoes.
Cost for the event
Free for annual members of Powerscourt
Child aged 5 and under: Free of charge
Child: €2 (the event is geared towards adults but children are welcome)
Adult: €5
Tickets to the walk can be purchased on www.powerscourt.ie/events.
The Underdogs
In The Underdogs, RTÉ 2fm broadcaster Paddy McKenna searches for new and unsung sporting heroes. They are the Irish wheelchair rugby team, who recently qualified for the European Championships in Antwerp, the Irish homeless soccer team, who participated in the World Cup this summer in Poznan, and a gay soccer team. Paddy joins Derek in studio to chat about the people he met whilst making the programme.
Hedgerows
It is an offence to 'cut, grub, burn or otherwise destroy hedgerows on uncultivated land during the nesting season from 1 March to 31 August, subject to certain exceptions'. For more information, click here.
To contact your local wildlife ranger, click here for contact details. To read the Wildlife (Amendment) Act 2000, click here.
Caring For Wild Animals
Please note that many species of mammals, birds, invertebrates etc... are protected under law and that, even with the best of intentions, only someone holding a relevant licence from the National Parks & Wildlife Service should attempt the care of these animals. For full details, please click here to read the NPWS Checklist of protected & rare species in Ireland. If you are concerned about a wild animal, please contact your local wildlife ranger - click here for details.
IMPORTANT NOTICE
Please DO NOT send any live, dead or skeletal remains of any creature whatsoever to Mooney Goes Wild. If you find an injured animal or bird, please contact the National Parks & Wildlife Service on 1890 20 20 21, or BirdWatch Ireland, on 01 281-9878, or visit www.irishwildlifematters.ie
My Funny Valentine
Frank Sinatra
2:40