Mooney, Monday November 18th 2013
This year's Dawn Chorus programme took place on Sunday, May 6th 2018, and was a roaring success! All India Radio producer Monika Gulati sent us a pic of herself sporting our Dawn Chorus beanie!!
May Events
Well whilst our Dawn Chorus programme may have finished for another year, throughout May, events are still taking place around the country to celebrate the beautiful birdsong that our feathered friends provide. For more information on these events, and on the annual Burren In Bloom festival that takes place from May 18th - 20th, visit our events listings page! And if you have an event you'd like to let our listeners know about, e-mail mooney@rte.ie.
Follow Us On Social Media:
Facebook: www.facebook.com/rtenature
E-mail Us: mooney@rte.ie
Caring For Wild Animals
Please note that many species of mammals, birds, invertebrates etc... are protected under law and that, even with the best of intentions, only someone holding a relevant licence from the National Parks & Wildlife Service should attempt the care of these animals. For full details, please click here to read the NPWS Checklist of protected & rare species in Ireland. If you are concerned about a wild animal, please contact your local wildlife ranger - click here for details.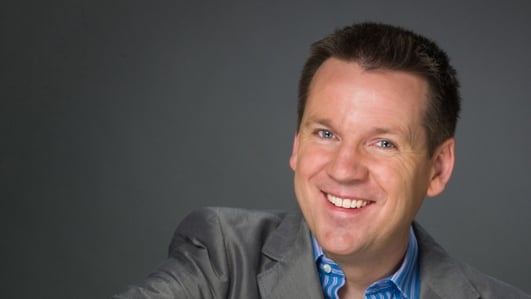 On Mooney today...
Mooney today comes from Derry, City of Culture 2013, where Derek will find out just how much things have changed there in recent times. He'll meet the local businesswoman whose car booster seat invention has hit the big time in the US, and we find out about the intrepid traveller who has been all over the world – on the proceeds of competition winnings!
Mooney's Honeymooners, with the Sunday World!
Mooney has teamed up with the Sunday World (www.sundayworld.com) to give one very special couple a second honeymoon! We are looking for Ireland's favourite couple - and that couple could win a dream trip to San Francisco, worth a whopping €10,000!!!
It's the second honeymoon of a lifetime – so who better to send on it than Ireland's favourite couple! That's why today we are launching the search for the nation's most deserving bride and groom as voted by the public.
Your favourite Sunday paper, the Sunday World, is teaming up with the country's favourite radio presenter, Derek Mooney, to find 'Mooney's Honeymooners'.
One deserving couple will win the €10,000 second honeymoon of a lifetime to the West Coast of America, courtesy of our partners in Sutter Home and BudgetAir.ie.
Whether you're a newlywed, or celebrating 50 or more years together, you can enter. And you can nominate yourself or a deserving couple you know.
All you need to do is send us a wedding picture of the couple and a brief description why they should be Mooney's €10,000 Honeymooners. A public vote on the Sunday World website will decide the nation's top 10 and then a panel of Sunday World and Mooney judges will pick a winner. And voting is free!
To enter simply go to the Sunday World website - www.sundayworld.com - to submit a picture and your details. And you could be winging your way to San Francisco on business-class flights to a five-star hotel with €1,000 spending money!
HOW IT ALL WORKS
We've made it easy to enter, vote and share your favourites on Facebook or Twitter. Log on to www.sundayworld.com/competitions to submit your wedding picture and enter your details.
Once your picture is verified and goes live, then any member of the public can then vote for the couple to be our winner.
You can enter your picture anytime before Wednesday, November 20th, but as voting starts as soon as your picture is approved, the earlier you enter, the sooner your picture can start collecting public votes.
Voting for round one started on Sunday, November 10th, and continues until noon on Friday, November 22nd. Voting is free. Votes are limited to one per minute per person to avoid automatic voting.
The top 10 pictures as selected by the public vote will progress to round two. The top five will then be selected by a panel of judges and be interviewed on Mooney on RTÉ Radio 1. The top five will also be published in the Sunday World on December 1st, and the winner will be announced in the paper on December 22nd.
THE PRIZE:
DAY ONE: Two business-class flights from Dublin to San Francisco. Accommodation in five-star hotel in San Francisco.
DAY TWO: Free time in San Francisco. Accommodation in five-star hotel in San Francisco.
DAY THREE: Hop-on, hop-off bus tour of San Francisco. Accommodation in five-star hotel in San Francisco.
DAY FOUR: Sutter Home VIP winery tour and tasting, Napa Valley. Accommodation in exclusive winery accommodation.
DAY FIVE: Explore Napa Valley area. Dinner at Sutter Home winery. Accommodation in exclusive winery accommodation.
DAY SIX: Bike rental in San Francisco. Accommodation in five-star hotel in San Francisco.
DAY SEVEN: Two business-class flights from San Francisco to Dublin
Plus €1,000 spending money
Runners-up will win a case of Sutter Home White Zinfandel
T&Cs for the Sunday World competition:
- The prize is strictly non-transferable, non-exchangeable and includes the following: Return flights for two from Dublin to San Francisco, Club World class. Four nights in a five-star hotel in San Francisco (details tbc) and two nights in the Sutter Home Winery, Napa Valley. A VIP tour of the Sutter Home winery with tasting and dinner is also included.
- Also included is Hop-on Hop-off Bus Tour for two people
- Bike Rental for one day for two people
- Bookings must be made a minimum of two months before the departure date.
- All flights are subject to availability from BudgetAir.ie.
Blackout periods apply including all bank holidays.
- Travel Period: Feb 17 - June 24, 2014 and Aug 23 - Oct 31, 2014
- The winner must hold a valid passport and be over 18 years of age.
Mooney Tunes 9
On Monday, December 16th, Mooney Tunes 9 will take place at the Bord Gáis Energy Theatre in Dublin!
The ninth concert in our hugely popular series of Mooney Tunes will be a variety Christmas concert with various singers and the RTÉ Concert Orchestra. Listeners requests will be read out and their songs will be played. There will be love songs, songs you will sing along to, beautiful classical music and lots of Christmassy tunes to get you in the festive mood a week before Christmas!
The Mooney Tunes concerts have been extremely successful, and tickets often sell-out within hours of going on sale.
The benefit of buying the tickets in person at the theatre box office is that there is no service charge to pay. Tickets are priced from €14.50 and go up to €20, €28, €34 and €39.50, depending on where you are sitting.
Tickets are also on sale online from Ticketmaster.ie, Ticketmaster outlets and from the Ticketmaster phonelines:
0818 719 377 - Republic of Ireland Customers
0844 847 2455 - Northern Ireland Customers
00 353 1 456 9569 - International Customers
Tickets bought from Ticketmaster.ie online or on the phone are subject to a 12.5% service charge so, for example, that would make the €14.50 ticket, the cheapest ticket, €16.60. If you buy your tickets in person from a Ticketmaster outlet there will be a €2.50 flat fee service charge, and there is no service charge whatsoever if you buy them in person at the box office here at the Bord Gais Energy Theatre.
But whichever way you choose to get your tickets for Mooney Tunes 9, we suggest that you do it as soon as possible after 3pm, when they go on sale! It's the perfect pre-Christmas concert - but tickets will go early, so get yours as soon as you can to avoid disappointment! For more information about the concert, visit www.bordgaisenergytheatre.ie/index.php/artist/mooney-tunes.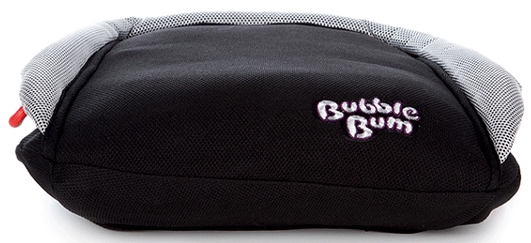 BubbleBum Car Booster Seat
We just recently sold out our ninth Mooney Tunes concert for December 16th in Dublin's Bord Gáis Energy Theatre - and a phrase we liked to use at the time was 'bums on seats' – so two thousand bums will be on seats that night and we have a fantastic concert in store.
Well, we're talking about 'bums on seats' again today in Derry. And in particular, the 'BubbleBum' seat. The 'BubbleBum' is the world's first inflatable car booster seat, and it's set to go on sale in Walmart in the US. In Ireland, it's currently available in Heatons, and is set to launch in Boots next year. Booster seats are legally required by the E.U. for any child between 4-11 (or over 135cm). And the woman behind the concept of the BubbleBum is Derry woman Grainne Kelly, who joins Derek today to tell us all about it!
For more information about BubbleBum, click here.
Derry Walkabout
Derek takes a tour of Derry in the company of Garvan Kerr, from Derry City Tours. For more information about the Walking Tours, click here.
Derry~Londonderry City Of Culture 2013
There's hardly been a dull moment here in Derry over the past year, where there has been a feast of arts, entertainment, music and education as part of the City of Culture activities. Pop stars like Bruno Mars and Olly Murs have been in town, as has U.S. actor and director Sam Shepherd - and The Royal Ballet.
There have been concerts, pageants, festivals of dance, community activities and initiatives. The Fleadh Cheoil came north of the border here for the first time, and one of the worlds' most presigious art exhibitions - The Turner Prize - is currently taking place right now.
The fact that the programme is broadcasting from the former army barracks in Ebrington is extraordinary in itself. Twenty years ago, if you had suggested to citizens that they'd be attending rock concerts here, they simply would not have believed you. (To learn more about Ebrington, visit www.cityofculture2013.com/venues/ebrington).
But it's not just about the big events. The whole point of City of Culture is that once the year is over, the legacy it leaves behind should be one of both social and economic regeneration.
BBC Radio Foyle broadcaster Mark Patterson joins Derek in studio to tell us more about the impact of the City of Culture on Derry...
For more information about the Derry~Londonderry City Of Culture 2013, visit www.cityofculture2013.com.
Multi-Competition Winner
Derry woman Janice Doherty has had the most wonderful time on holidays all around the world. She has been to the Maldives, to the Ryder Cup in Detroit (5 star all the way), and on a family holiday to Florida, including a trip to Disneyland.
The thing about Janice's holidays though, is that they didn't cost her a single penny. She won them all! Mooney reporter Katriona McFadden went along to meet Janice and her husband Nigel to find out more...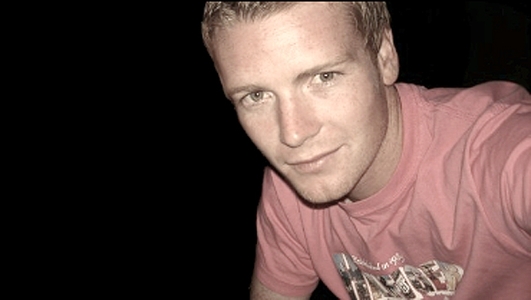 Best Boy Grip, aka Eoin O'Callaghan
One of the most exciting new talents emerging from Derry is local boy Best Boy Grip, known to his parents as Eoin O'Callaghan, and he joins Derek in Ebrington in Derry to say hello!
For more information about Best Boy Grip, visit www.bestboygrip.co.uk.
Hedgerows: It is an offence to 'cut, grub, burn or otherwise destroy hedgerows on uncultivated land during the nesting season from 1 March to 31 August, subject to certain exceptions'. For more information, click here.
To contact your local wildlife ranger, click here for contact details. To read the Wildlife (Amendment) Act 2000, click here.
IMPORTANT NOTICE
Please DO NOT send any live, dead or skeletal remains of any creature whatsoever to Mooney Goes Wild.
If you find an injured animal or bird, please contact the National Parks & Wildlife Service on 1890 20 20 21, or BirdWatch Ireland, on 01 281-9878, or visit www.irishwildlifematters.ie