Mooney Thursday 14 November 2013
This year's Dawn Chorus programme took place on Sunday, May 6th 2018, and was a roaring success! All India Radio producer Monika Gulati sent us a pic of herself sporting our Dawn Chorus beanie!!
May Events
Well whilst our Dawn Chorus programme may have finished for another year, throughout May, events are still taking place around the country to celebrate the beautiful birdsong that our feathered friends provide. For more information on these events, and on the annual Burren In Bloom festival that takes place from May 18th - 20th, visit our events listings page! And if you have an event you'd like to let our listeners know about, e-mail mooney@rte.ie.
Follow Us On Social Media:
Facebook: www.facebook.com/rtenature
E-mail Us: mooney@rte.ie
Caring For Wild Animals
Please note that many species of mammals, birds, invertebrates etc... are protected under law and that, even with the best of intentions, only someone holding a relevant licence from the National Parks & Wildlife Service should attempt the care of these animals. For full details, please click here to read the NPWS Checklist of protected & rare species in Ireland. If you are concerned about a wild animal, please contact your local wildlife ranger - click here for details.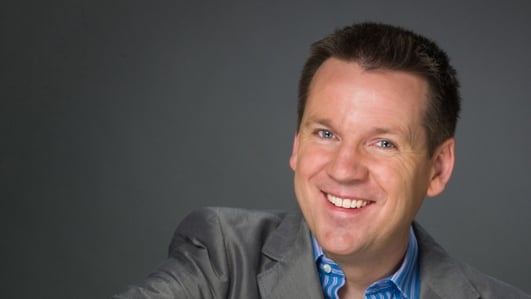 On Mooney today...
We report from a star-studded evening with music and broadcasting legend, Shay Healy, promoting awareness of Parkinson's disease. And psychologist David Carey, on men and their very particular relationships!
Mooney's Honeymooners, with the Sunday World!
Mooney has teamed up with the Sunday World (www.sundayworld.com) to give one very special couple a second honeymoon! We are looking for Ireland's favourite couple - and that couple could win a dream trip to San Francisco, worth a whopping €10,000!!!
It's the second honeymoon of a lifetime – so who better to send on it than Ireland's favourite couple! That's why today we are launching the search for the nation's most deserving bride and groom as voted by the public.
Your favourite Sunday paper, the Sunday World, is teaming up with the country's favourite radio presenter, Derek Mooney, to find 'Mooney's Honeymooners'.
One deserving couple will win the €10,000 second honeymoon of a lifetime to the West Coast of America, courtesy of our partners in Sutter Home and BudgetAir.ie.
Whether you're a newlywed, or celebrating 50 or more years together, you can enter. And you can nominate yourself or a deserving couple you know.
All you need to do is send us a wedding picture of the couple and a brief description why they should be Mooney's €10,000 Honeymooners. A public vote on the Sunday World website will decide the nation's top 10 and then a panel of Sunday World and Mooney judges will pick a winner. And voting is free!
To enter simply go to the Sunday World website - www.sundayworld.com - to submit a picture and your details. And you could be winging your way to San Francisco on business-class flights to a five-star hotel with €1,000 spending money!
HOW IT ALL WORKS
We've made it easy to enter, vote and share your favourites on Facebook or Twitter. Log on to www.sundayworld.com/competitions to submit your wedding picture and enter your details.
Once your picture is verified and goes live, then any member of the public can then vote for the couple to be our winner.
You can enter your picture anytime before Wednesday, November 20th, but as voting starts as soon as your picture is approved, the earlier you enter, the sooner your picture can start collecting public votes.
Voting for round one started on Sunday, November 10th, and continues until noon on Friday, November 22nd. Voting is free. Votes are limited to one per minute per person to avoid automatic voting.
The top 10 pictures as selected by the public vote will progress to round two. The top five will then be selected by a panel of judges and be interviewed on Mooney on RTÉ Radio 1. The top five will also be published in the Sunday World on December 1st, and the winner will be announced in the paper on December 22nd.
THE PRIZE:
DAY ONE: Two business-class flights from Dublin to San Francisco. Accommodation in five-star hotel in San Francisco.
DAY TWO: Free time in San Francisco. Accommodation in five-star hotel in San Francisco.
DAY THREE: Hop-on, hop-off bus tour of San Francisco. Accommodation in five-star hotel in San Francisco.
DAY FOUR: Sutter Home VIP winery tour and tasting, Napa Valley. Accommodation in exclusive winery accommodation.
DAY FIVE: Explore Napa Valley area. Dinner at Sutter Home winery. Accommodation in exclusive winery accommodation.
DAY SIX: Bike rental in San Francisco. Accommodation in five-star hotel in San Francisco.
DAY SEVEN: Two business-class flights from San Francisco to Dublin
Plus €1,000 spending money
Runners-up will win a case of Sutter Home White Zinfandel
T&Cs for the Sunday World competition:
- The prize is strictly non-transferable, non-exchangeable and includes the following: Return flights for two from Dublin to San Francisco, Club World class. Four nights in a five-star hotel in San Francisco (details tbc) and two nights in the Sutter Home Winery, Napa Valley. A VIP tour of the Sutter Home winery with tasting and dinner is also included.
- Also included is Hop-on Hop-off Bus Tour for two people
- Bike Rental for one day for two people
- Bookings must be made a minimum of two months before the departure date.
- All flights are subject to availability from BudgetAir.ie.
Blackout periods apply including all bank holidays.
- Travel Period: Feb 17 - June 24, 2014 and Aug 23 - Oct 31, 2014
- The winner must hold a valid passport and be over 18 years of age.
Win Mooney's Money With A Shopping Break In Dublin!
Each day this week we are giving you the chance to win a fabulous Dublin shopping break with €1,000 worth of Mooney's Money to spend! Each daily winner will receive a fantastic overnight stay for two people in the Cliff Townhouse, located on Saint Stephens Green in the heart of the city, and just a few steps away from Grafton Street.
You'll be treated to plenty of fantastic food with breakfast, lunch and dinner in their stunning dining room and cocktails to wind down after your busy day shopping. With gorgeous food, and a warm welcome in a beautiful restaurant, The Cliff Townhouse is the perfect escape from the hustle of the city for a pre or post shopping lunch. More on www.theclifftownhouse.com.
Thursday, November 14th 2013
For your chance to win, answer this question:
True or false: What's Another Year was a Eurovision Song Contest winner for Johnny Logan?
Each text entry will cost €1 (incl VAT) or GBP £1.00. Calls from the eircom network will cost €1.02 (incl VAT) and from a BT landline will cost GBP £1.02. Calls from other networks and from mobiles will cost more.
Please note, the person named in the entry must be aged 18 years or older as at date of entry.
Competition lines open from 2pm and close at 4.20pm today, (14/11/13). Please do not enter outside of the advertised competition window as you will be charged for your entry, but your entry will not be included. From time to time, these open/close times may vary. Any change to the standard open/close times will be announced here and on the show. The lucky cash prize winner will be announced on-air towards the end of Mooney each day!
COMPETITION TERMS AND CONDITIONS
Call Service Provider: Phonovation. Tel: 0818 217 100.
Text Service Provider: Xiam Interactive. Tel: 01 4832010 / 08454 606909.
Please do not enter outside the advertised competition open and close times and date(s) as you will be charged, but your entry will not be included in the draw. Please do not enter during programme replays on the RTÉ Radio Player after the advertised close time and date as you will be charged for your entry, but your entry will not be included as the competition will have closed.
Entrants must be aged 18 years or older as at date of entry and a resident of the Republic of Ireland or Northern Ireland in order to qualify as the prize winner.
Promoter reserves the right to request proof of age, verifiable by birth certificate or passport only, and proof of residency, verifiable by recent utility bill only (issued within 6 months of win).
U18s travelling as guest(s) of the winner will only be permitted to travel/attend with their parent/legal guardian.
The prize is non-transferable and there is no cash alternative to non-cash prize elements (either in part or whole).
In order to claim the prize, the winner will be required to sign any documentation as may be requested by the Promoter relating to acceptance of the competition prize, terms and conditions and including, but not limited to, waiver of liability release in favour of the Promoter and such other persons as may be determined by the Promoter. The individual(s) travelling as a guest of the winner will also be required to sign such documentation if requested by the Promoter in order to be permitted to travel/attend.
Dublin break must be completed by 15/05/14, no extensions permitted. If the Dublin break has not been completed by 15/05/14, the prize and all associated prize elements will be deemed to have been forfeited. No changes will be permitted once tickets are booked and issued. All elements are subject to advanced booking and availability, may exclude some peak dates, not all destinations and/or date ranges may be catered for. Hotel must be booked through the agent specified by the Promoter.
The prize for 1 winner plus 1 guest includes an overnight stay at the Cliff Townhouse, Dublin (based on 2 sharing, standard room, B&B), 1 lunch meal for 2 people and 1 evening meal for 2 people in the hotel's restaurant (menu as specified by the Promoter, restrictions apply, excludes beverages, lunch set menu as specified by the Promoter, evening meal for two to the maximum value of €100 incl. all taxes and charges), 1 cocktail per person in the hotel's bar (strictly over 18s only, passport/drivers licence ID may be required, hotel reserves the right to refuse admission/service, cocktails restricted to bar menu) and €1,000 spending money.
€1,000 spending money will be paid by euro cheque (issued to the winner, allow 28 working days for delivery).
Travel insurance and transfers to/from/in Dublin are not included.
The prize cannot be split, is valid for one travel period only, any prize elements not availed of within the agreed travel dates will be deemed to have been forfeited.
Any costs incurred additional to the prize package elements listed (e.g. telephone charges, room service, transfers, mini bar usage, spa treatments/excursions etc.) will be at the winner's own expense.
Any requested or permitted upgrades or changes to the stated prize will be at the winner's own expense.
Failure to attend for any reason whatsoever on the travel dates agreed and booked does not entitle the winner to an alternative prize and the prize will be deemed to have been forfeited.
The Promoter reserves the right to substitute a prize of equal value (as determined by the Promoter) if a prize element becomes unavailable for any reason whatsoever.
Employees of RTÉ, Phonovation, Xiam Interactive, The Cliff Townhouse and their associated promotional partners, companies or suppliers and their immediate family members are not eligible to enter/win.
RTÉ's decision in relation to selection of competition winner is final and no correspondence will be entered into.
RTÉ standard competition terms and conditions also apply.
Mooney Tunes 9
On Monday, December 16th, Mooney Tunes 9 will take place at the Bord Gáis Energy Theatre in Dublin!
The ninth concert in our hugely popular series of Mooney Tunes will be a variety Christmas concert with various singers and the RTÉ Concert Orchestra. Listeners requests will be read out and their songs will be played. There will be love songs, songs you will sing along to, beautiful classical music and lots of Christmassy tunes to get you in the festive mood a week before Christmas!
The Mooney Tunes concerts have been extremely successful, and tickets often sell-out within hours of going on sale.
The benefit of buying the tickets in person at the theatre box office is that there is no service charge to pay. Tickets are priced from €14.50 and go up to €20, €28, €34 and €39.50, depending on where you are sitting.
Tickets are also on sale online from Ticketmaster.ie, Ticketmaster outlets and from the Ticketmaster phonelines:
0818 719 377 - Republic of Ireland Customers
0844 847 2455 - Northern Ireland Customers
00 353 1 456 9569 - International Customers
Tickets bought from Ticketmaster.ie online or on the phone are subject to a 12.5% service charge so, for example, that would make the €14.50 ticket, the cheapest ticket, €16.60. If you buy your tickets in person from a Ticketmaster outlet there will be a €2.50 flat fee service charge, and there is no service charge whatsoever if you buy them in person at the box office here at the Bord Gais Energy Theatre.
But whichever way you choose to get your tickets for Mooney Tunes 9, we suggest that you do it as soon as possible after 3pm, when they go on sale! It's the perfect pre-Christmas concert - but tickets will go early, so get yours as soon as you can to avoid disappointment! For more information about the concert, visit www.bordgaisenergytheatre.ie/index.php/artist/mooney-tunes.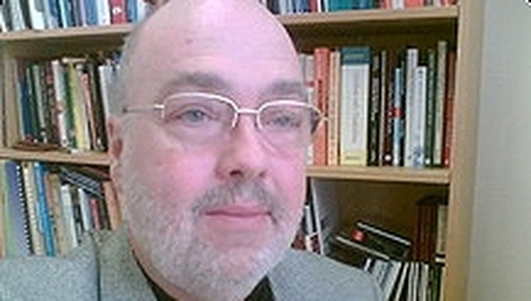 Men And Their Friends
In the past few weeks Guinness have been running a promotional campaign saying that men are happiest when they spend more time with their friends.
Based on research conducted by Robin Dunbar, Professor of Evolutionary Psychology at the University of Oxford, the campaign claims that seeing friends twice a week is optimum. He also said that a close group of four friends is ideal.
Now a lot of this sounds like common sense. Is it true?
Michele Browne went out onto the streets of Dublin and talked to men about their friendships, and our resident psychologist David Carey (from the Owen Connolly Counselling Centre in Stillorgan) joins Derek in studio to tell us of the importance of friendships in our lives and whether it makes people happier...
For more information on David, visit www.davidjcarey.com, and for more on the Connolly Counselling Centre, visit www.counsellor.ie.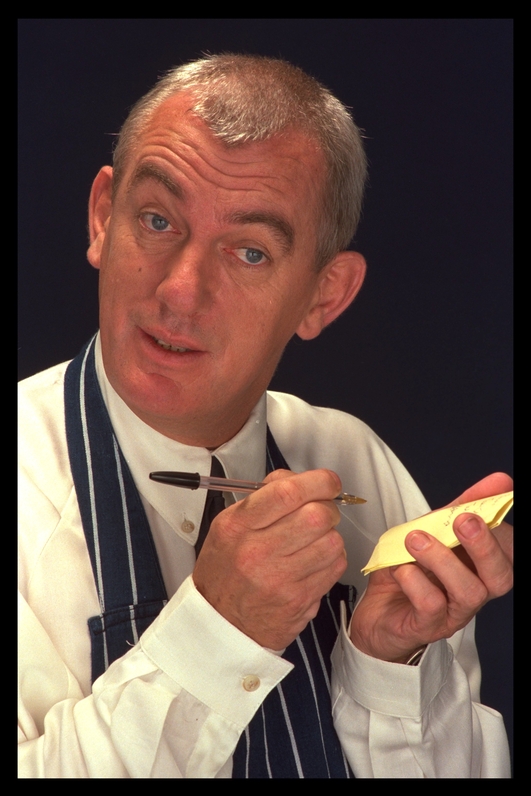 Shay Healy & Parkinsons
Last night, Mooney producer Olan McGowan met up with Shay Healy, broadcasting and Eurovision legend. As many people know by now, Shay is suffering from Parkinson's disease, and last night's event aimed at raising awareness of this neurological disorder.
If you have Parkinson's:
Parkinson's does not react well to stressful situations, so avoid stress as much as possible. Eat well balanced diets and exercise often to keep joints and muscles agile and flexed. The Parkinson's Association of Ireland has teamed up with award-winning chef Neven Maguire to produce a booklet on nutrition that is freely available through their advice helpline (1800 359 359) or can be requested by e-mail info@parkinsons.ie, or you can downlaod a copy by clicking here. Continue to live well and do not avoid social interactions. Drug management is critical to living well and it is important to take any drugs prescribed to you in the way that they have been prescribed.
For more information, visit www.parkinsons.ie.
Hedgerows: It is an offence to 'cut, grub, burn or otherwise destroy hedgerows on uncultivated land during the nesting season from 1 March to 31 August, subject to certain exceptions'. For more information, click here.
To contact your local wildlife ranger, click here for contact details. To read the Wildlife (Amendment) Act 2000, click here.
IMPORTANT NOTICE
Please DO NOT send any live, dead or skeletal remains of any creature whatsoever to Mooney Goes Wild.
If you find an injured animal or bird, please contact the National Parks & Wildlife Service on 1890 20 20 21, or BirdWatch Ireland, on 01 281-9878, or visit www.irishwildlifematters.ie
You've Got A Friend In Me
Randy Newman
2:16
You've Got A Friend
James Taylor
4:42