Mooney, Friday November 8th 2013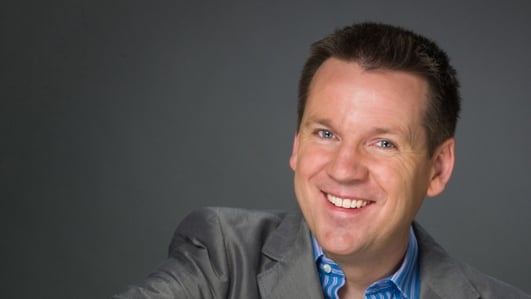 On Mooney today...
The Irish obsession with the weather continues, as we review 9000 years of Irish weather patterns. We meet the Frenchman who hunts bugs, Michel Dugon. And we hear how honeybees can help with mental health issues, including the fight against depression...
Mooney's Honeymooners, with the Sunday World!
Mooney has teamed up with the Sunday World (www.sundayworld.com) to give one very special couple a second honeymoon! We are looking for Ireland's favourite couple - and that couple could win a dream trip to San Francisco, worth a whopping €10,000!!!
Grab a copy of this Sunday's Sunday World, on November 10th, when the competition will be launched, and you'll be able to find out how you can enter!
Mooney Tunes 9 - Ticket Update!
On Monday, December 16th, Mooney Tunes 9 will take place at the Bord Gáis Energy Theatre in Dublin!
The ninth concert in our hugely popular series of Mooney Tunes will be a variety Christmas concert with various singers and the RTÉ Concert Orchestra. Listeners requests will be read out and their songs will be played. There will be love songs, songs you will sing along to, beautiful classical music and lots of Christmassy tunes to get you in the festive mood a week before Christmas!
The Mooney Tunes concerts have been extremely successful, and tickets often sell-out within hours of going on sale.
The benefit of buying the tickets in person at the theatre box office is that there is no service charge to pay. Tickets are priced from €14.50 and go up to €20, €28, €34 and €39.50, depending on where you are sitting.
Tickets are also on sale online from Ticketmaster.ie, Ticketmaster outlets and from the Ticketmaster phonelines:
0818 719 377 - Republic of Ireland Customers
0844 847 2455 - Northern Ireland Customers
00 353 1 456 9569 - International Customers
Tickets bought from Ticketmaster.ie online or on the phone are subject to a 12.5% service charge so, for example, that would make the €14.50 ticket, the cheapest ticket, €16.60. If you buy your tickets in person from a Ticketmaster outlet there will be a €2.50 flat fee service charge, and there is no service charge whatsoever if you buy them in person at the box office here at the Bord Gais Energy Theatre.
But whichever way you choose to get your tickets for Mooney Tunes 9, we suggest that you do it as soon as possible after 3pm, when they go on sale! It's the perfect pre-Christmas concert - but tickets will go early, so get yours as soon as you can to avoid disappointment! For more information about the concert, visit www.bordgaisenergytheatre.ie/index.php/artist/mooney-tunes.
Native Irish Honeybee Annual Conference
Philip McCabe, Ireland's best loved beekeeper, is with us today, and Philip has been on the road quite a bit recently! Not just on the road, but on planes, trains and automobiles all around Europe!
He recently attended the World Beekeeping Conference in Ukraine, and was also in Montenegro exploring, amongst other things, how bees can help with mental health!
He is also in to tell us about the EU wide ban on the use of a certain type of pesticide, neo-nicotinoids (last month, news emerged that the EU ban is being challenged in court by Bayer), and to tell us about the Native Irish Honeybee Annual Conference, which will take place at the Athlone Springs Hotel, Athlone, this Sunday, November 10th.
Michel Dugon, Bug Hunter
We humans think we are very clever in many areas, including the controversial area of developing weapons. Whether it's atomic bombs, so-called "smart weapons", or laser-guided missiles.
But if you want real creativity in weaponry, look no further than the animal kingdom. Evolution has given the Mantis shrimp its so-called "fists of death". Or what about the "trap jaw ant", whose lower jaw opens to 180° to capture and crush its prey.
And then, there is the ultimate weapon of destruction. The chemical weapon. The weapon of Venom.
Dr Michel Dugon is an evolutionary biologist in NUI Galway, and he's also one of Ireland's foremost experts in the whole area of venom. But he is probably best known as presenter of Bug Hunters on RTÉ Two television and RTÉ Junior, and he joins Derek and our wildlife panel in the RTÉ Galway studio today...
Michel Dugon is a participant at Galway Science & Technology Festival, sponsored by Medtronic. The festival runs from next Monday, November 11th, until Sunday, November 24th. Bookings for family shows and workshops are available. For more information about the Festival, visit www.galwayscience.ie. And if you'd like to watch Bug Hunters, you can do so on the RTÉ Player: www.rte.ie/player/ie/show/10209543.
Fungal Tree Diseases: A Report By Terry Flanagan
We were speaking about ash dieback disease a couple of weeks ago with Eanna ni Lamhna. Ash dieback is a fungal disease which affects ash trees, and the Department of Agriculture is currently tackling an outbreak in County Leitrim, which we are keeping an eye on as well.
But ash dieback is not the only fungal disease to affect trees. Mooney Goes Wild reporter Terry Flanagan went to meet listener James Connell, in Celbridge, who has a sycamore tree with a fungal infection. James was worried that it might kill his tree, so Terry went to take a look...
A leaf on the diseased tree
Looks Like Rain: 9,000 Years Of Irish Weather
We know it can be gloomy here on this little island. A thousand years ago, the Arabs knew it. They called us The Island Of Perpetual Gloom! And the Romans knew us as Hibernia – the land of Winter.
And the great Greek geographer Strabo - who was born 64 years BC - said we were a pack of cannibalistic savages on account of the lack of food due to the lack of sunlight.
The weather seeps into every part of who we are. In a new book, journalist Damien Corless has put together a narrative of our history through the lens of the weather, and it is quite startling to see how influential it has been on the events that shape us, and he joins us in studio this afternoon...
Looks Like Rain: 9,000 Years Of Irish Weather by Damian Corless is published in hardback by The Collins Press. The ISBN is 978-1-84889-1814, and the price is €14.99. It's available in all good bookshops and from www.collinspress.ie.


Hedgerows
It is an offence to 'cut, grub, burn or otherwise destroy hedgerows on uncultivated land during the nesting season from 1 March to 31 August, subject to certain exceptions'. For more information, click here.
To contact your local wildlife ranger, click here for contact details. To read the Wildlife (Amendment) Act 2000, click here.
Caring For Wild Animals
Please note that many species of mammals, birds, invertebrates etc... are protected under law and that, even with the best of intentions, only someone holding a relevant licence from the National Parks & Wildlife Service should attempt the care of these animals. For full details, please click here to read the NPWS Checklist of protected & rare species in Ireland. If you are concerned about a wild animal, please contact your local wildlife ranger - click here for details.
IMPORTANT NOTICE
Please DO NOT send any live, dead or skeletal remains of any creature whatsoever to Mooney Goes Wild. If you find an injured animal or bird, please contact the National Parks & Wildlife Service on 1890 20 20 21, or BirdWatch Ireland, on 01 281-9878, or visit www.irishwildlifematters.ie