Mooney, Tuesday November 5th 2013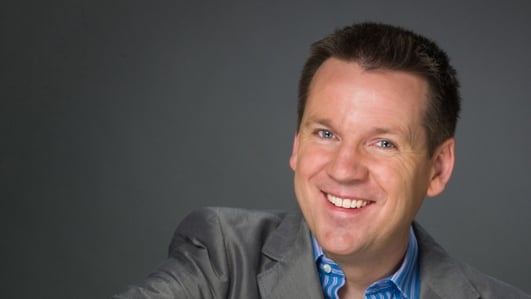 On Mooney today...
Twink tells us why she's been keeping a low profile in recent months, we find out about the ticket sales for Mooney Tunes 9, hear the Norwegian dance hit that could become Christmas Number One, and Brenda Donohue meets a smart and sassy sewing group called Stitch And Bitch!
Mooney's Honeymooners, with the Sunday World!
Mooney has teamed up with the Sunday World (www.sundayworld.com) to give one very special couple a second honeymoon! We are looking for Ireland's favourite couple - and that couple could win a dream trip to San Francisco, worth a whopping €10,000!!!
Grab a copy of next Sunday's Sunday World, on November 10th, when the competition will be launched, and you'll be able to find out how you can enter!
Mooney Tunes 9 - Ticket Update!
On Monday, December 16th, Mooney Tunes 9 will take place at the Bord Gáis Energy Theatre in Dublin!
The ninth concert in our hugely popular series of Mooney Tunes will be a variety Christmas concert with various singers and the RTÉ Concert Orchestra. Listeners requests will be read out and their songs will be played. There will be love songs, songs you will sing along to, beautiful classical music and lots of Christmassy tunes to get you in the festive mood a week before Christmas!
The Mooney Tunes concerts have been extremely successful, and tickets often sell-out within hours of going on sale.
The benefit of buying the tickets in person at the theatre box office is that there is no service charge to pay. Tickets are priced from €14.50 and go up to €20, €28, €34 and €39.50, depending on where you are sitting.
Tickets are also on sale online from Ticketmaster.ie, Ticketmaster outlets and from the Ticketmaster phonelines:
0818 719 377 - Republic of Ireland Customers
0844 847 2455 - Northern Ireland Customers
00 353 1 456 9569 - International Customers
Tickets bought from Ticketmaster.ie online or on the phone are subject to a 12.5% service charge so, for example, that would make the €14.50 ticket, the cheapest ticket, €16.60. If you buy your tickets in person from a Ticketmaster outlet there will be a €2.50 flat fee service charge, and there is no service charge whatsoever if you buy them in person at the box office here at the Bord Gais Energy Theatre.
But whichever way you choose to get your tickets for Mooney Tunes 9, we suggest that you do it as soon as possible after 3pm, when they go on sale! It's the perfect pre-Christmas concert - but tickets will go early, so get yours as soon as you can to avoid disappointment! For more information about the concert, visit www.bordgaisenergytheatre.ie/index.php/artist/mooney-tunes.
***PLEASE NOTE THAT THERE ARE NOW ONLY 110 TICKETS LEFT***
Twink
Yesterday we were delighted to launch the ninth instalment of our Mooney Tunes series of concerts. Tickets FLEW out the door - in 90 minutes yesterday we sold 1400 tickets. And today we're happy to report we have just under 200 tickets left!
You can buy tickets [with no service charge] from the box office of the Bord Gais Energy Theatre or call them on 01 677-7770 for groups for 6 or more. You can also get tickets from Ticketmaster.ie, Ticketmaster outlets or by using the Ticketmaster number which is: 0818 719 377.
On the night we have a fantastic variety concert for you, full of quality Irish music. Jack L will be there, Claudia Boyle, comedian Colm O'Regan AND a beautiful singer by the name of Chloe Agnew...

Chloe Agnew is a name that might be familiar to you. She's a singer in her own right, she spent ten years with the girl-group Celtic Woman – but she is also the daughter of Adele King A.K.A. 'Twink'!
And we're delighted to be joined in studio today by Ireland's favourite panto queen!
What Does the Fox Say?
What Does The Fox Say? is an electronic dance song and viral video by Norwegian comedy duo Ylvis. The video was posted on YouTube on September 3rd this year and since then it's gone viral - and would you believe it has had nearly 195 million views to date.
It's been hailed the next Gangnam Style and it's brought to us by two Norwegian brothers prancing about in the woods dressed in slightly disturbing animal costumes and posing the question we all want answered – what does the fox say?
The Fox has so far had its peak at number 6 for three consecutive weeks on the Billboard Hot 100, and is also the highest-ranked song by a Norwegian artist on the chart since AHA's number-one song Take On Me in 1985. There are currently no plans to release an album including the song or any sequel to it.
But if you'd like to see what it's all about, visit http://youtu.be/jofNR_WkoCE to play the video!
Stitch And Bitch
At the weekend, literally thousands of people flocked to the RDS in Dublin for the annual Knitting And Stitching show (in fact our own Sinéad Renshaw was one of hundreds who queued round the block just to get into the place!).
It goes to show how popular these activities have become – and clubs for enthusiasts of all ages are springing up in towns and villages all around the country.
Brenda Donohue has been to visit one group of committed knitters in Francis Street in Dublin. She called in to Rosemary Murphy's shop called The Constant Knitter, and above the store she has a room where people can drop by to knit, sew and crochet.
The group is called "Stitch and Bitch" – and Brenda, who's very good at STITCHING – went along and discovered that there's no such thing as just knitting...
Mooney's Tuesday Quiz
It's Tuesday, it's MOONEY, so what does that mean? Well, "Mooney's Tuesday Quiz" of course!
And, we have a terrific prize up for grabs today...
It's TWO tickets to Mooney Tunes Nine, our Christmas concert, in Dublin's Bord Gáis Energy Theatre on Monday December 16th AND an overnight stay for two in the stylish Radisson Blu Hotel on Golden Lane, just off Georges St, very centrally located in Dublin City Centre.
Your prize is based on two people sharing one room and includes a 'super-buffet-breakfast' and a pre-theatre dinner for two on December 16th.
Hedgerows
It is an offence to 'cut, grub, burn or otherwise destroy hedgerows on uncultivated land during the nesting season from 1 March to 31 August, subject to certain exceptions'. For more information, click here.
To contact your local wildlife ranger, click here for contact details. To read the Wildlife (Amendment) Act 2000, click here.
Caring For Wild Animals
Please note that many species of mammals, birds, invertebrates etc... are protected under law and that, even with the best of intentions, only someone holding a relevant licence from the National Parks & Wildlife Service should attempt the care of these animals. For full details, please click here to read the NPWS Checklist of protected & rare species in Ireland. If you are concerned about a wild animal, please contact your local wildlife ranger - click here for details.
IMPORTANT NOTICE
Please DO NOT send any live, dead or skeletal remains of any creature whatsoever to Mooney Goes Wild. If you find an injured animal or bird, please contact the National Parks & Wildlife Service on 1890 20 20 21, or BirdWatch Ireland, on 01 281-9878, or visit www.irishwildlifematters.ie