Mooney Thursday 31 October 2013
***MOONEY GOES WILD NOMINATED FOR ROSE D'OR AWARD!!***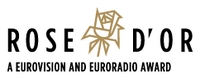 The prestigious annual Rose D'Or Awards (now in their 55th year) honour the very best of international radio, TV and online entertainment programmes, and they will take place later this year. Over 400 programmes from more than 130 broadcasters and production companies in 33 different countries were submitted for this year's Rose d'Or awards. For the first time, a new competition category, 'Radio Event Of The Year' was created. We entered European Dawn Chorus in this category, and we're absolutely delighted to let you know that we're one of the final nominees!! And another programme from the Mooney team, called A Very Merry Mooney Tunes, has been shortlisted in the Radio - Music Show category! Click here to read more about the 2016 Rose D'Or Finalists, and click here to relive - and re-listen to - all the beautiful Dawn Chorus birdsong from right across Europe.
***To visit The Mooney Show website, click here!***
Facebook: www.facebook.com/rtenature
Twitter: @naturerte
Richard Downes
Richard Downes is back from Washington after reporting there as the Washington Correspondent for RTE for the past three and half years, he is now reporting with Prime Time and spoke to Derek about his time abroad.
Bionic Walking Suit - Mark Pollick
Mark fell from a second story window in 2010 and that fall left him paralysed from the waist down. 12 years earlier at the age of 22, he lost his sight. Mark Pollock, has a Bionic Walking Suit which aids him to walk.
"Trunk or Treat" - Lenore Skenazy
Halloween is upon us now and children all over Ireland are getting their costumes ready to go out knocking on doors in hope of gathering great bags of sweets and other goodies. But I'm told that this year it's more a case of "trunk or treat" rather than "trick or treat".
Halloween Night for Animals
Our own Michael Lawless went out to Dogstrust to find out how people should look after they're animals on Halloween night.
Heated floors & 24 hour care, a nice home even for a dog.
Best friends
All of these lovely animals are ready to be homed, click here to find out more.
Eurovision news
We hear from Michael Kiely as the new mentors for next year's Eurovision are announced.
Ryan Dolan pictured above at Malmo last year.