Mooney Tuesday 29 October 2013
***MOONEY GOES WILD NOMINATED FOR ROSE D'OR AWARD!!***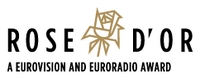 The prestigious annual Rose D'Or Awards (now in their 55th year) honour the very best of international radio, TV and online entertainment programmes, and they will take place later this year. Over 400 programmes from more than 130 broadcasters and production companies in 33 different countries were submitted for this year's Rose d'Or awards. For the first time, a new competition category, 'Radio Event Of The Year' was created. We entered European Dawn Chorus in this category, and we're absolutely delighted to let you know that we're one of the final nominees!! And another programme from the Mooney team, called A Very Merry Mooney Tunes, has been shortlisted in the Radio - Music Show category! Click here to read more about the 2016 Rose D'Or Finalists, and click here to relive - and re-listen to - all the beautiful Dawn Chorus birdsong from right across Europe.
***To visit The Mooney Show website, click here!***
Facebook: www.facebook.com/rtenature
Twitter: @naturerte
Blathnaid Ni Chofaigh
Blathnaid Ni Chofaigh (pictured above) speaks to Derek about how the sky's the limit with her new TV series " Ireland's Search and Rescue" & life in gereral since she spoke to us on The Mooney Show last.
The Irish Coast Gaurd pictured above.
John Lennon's First Home for Sale
John Lennon's first home, in Liverpool, is to be put up for sale at an auction held at the Cavern Club. The red brick terrace at 9 Newcastle Road, Wavertree, was where the member of The Beatles lived from birth, in 1940, until he was five. The house has been given a guide price of between £150,000 and £250,000 ahead of the auction on 29 October. Stepen Gibbins spoke to Derek about the sale.
If you want to bid on the house click here for more information.
Last Runner in the Dublin Marathon
Nearly 15 thousand people took part in the Dublin Marathon yesterday and when Maria McCambridge and Seán Hehir respectively crossed the finishing line. Frank Quinn was the LAST person in the Marathon and spoke to Derek today.
Brenda Goes to Ballymun
Brenda finds mixed emotions amongst Ballymun's last remaining residentents as they contemplate moving house, since the last flats will be knocked down.
Mooney Tunes 9
On 16th of December Mooney Tunes will take place once again in the Bord Gais Energy Theathre - tickets will go on sale on the 4th of November, stayed tuned to The Mooney Show for more information.
http://bordgaisenergytheatre.ie/