Mooney Monday 21 October 2013
***MOONEY GOES WILD NOMINATED FOR ROSE D'OR AWARD!!***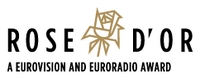 The prestigious annual Rose D'Or Awards (now in their 55th year) honour the very best of international radio, TV and online entertainment programmes, and they will take place later this year. Over 400 programmes from more than 130 broadcasters and production companies in 33 different countries were submitted for this year's Rose d'Or awards. For the first time, a new competition category, 'Radio Event Of The Year' was created. We entered European Dawn Chorus in this category, and we're absolutely delighted to let you know that we're one of the final nominees!! And another programme from the Mooney team, called A Very Merry Mooney Tunes, has been shortlisted in the Radio - Music Show category! Click here to read more about the 2016 Rose D'Or Finalists, and click here to relive - and re-listen to - all the beautiful Dawn Chorus birdsong from right across Europe.
***To visit The Mooney Show website, click here!***
Facebook: www.facebook.com/rtenature
Twitter: @naturerte
Noel Cunningham on Godparents
On Wednesday Kate & William, the Duchess & Duke of Cambridge will christen their three month old son, Prince George. When William was christened 31 years ago his godparents included the former King Constantine the second of Greece, Princess Alexandra and the Duchess of Westminister although this week's ceremony will be a different affair, with non royal godparents being chosen for the royal baby.
The Duke and Duchess of Cambridge with Prince George.
Noel Cunningham (pictured above), our own 'Royal Correspondent' spoke to Derek about godparents.
Medicine in Changing Times
A Canadian doctor says he wants doctors to take a radical re-think on their approach to medicine, focusing on preventing illness rather than treating it. He says that all we need to do is get people to live smart to stay healthy. Dr. Louis Francescutti, gave a keynote speech at a symposium for the Royal College of Physicians of Ireland & spoke to Derek earlier today.
Dr Louis Francescutti pictured above (www.drlou.ca).
Fitzwilliam square
You know the saying 'No one knows what happens behind closed doors', well Brenda met an author this morning who has made it his business to know what happened behind the closed doors of Fitzwilliam Square in Dublin & he has written a book called 'Lives Less Ordinary'