Mooney, Friday October 18th 2013
Dawn Chorus 2018
This year's Dawn Chorus programme will take place on Sunday, May 6th 2018, and will be broadcast from across Europe and beyond between midnight and 7am! For more information, click here.
Follow Us On Social Media:
Facebook: www.facebook.com/rtenature
E-mail Us: mooney@rte.ie
Caring For Wild Animals
Please note that many species of mammals, birds, invertebrates etc... are protected under law and that, even with the best of intentions, only someone holding a relevant licence from the National Parks & Wildlife Service should attempt the care of these animals. For full details, please click here to read the NPWS Checklist of protected & rare species in Ireland. If you are concerned about a wild animal, please contact your local wildlife ranger - click here for details.
Events & Listings
Click here for a full list of events taking place around the country, and movies currently on release, which might be of interest to wildlife lovers!
Nature LIVE
On Sunday May 6th, 2018, RTÉ's Wild Island season goes international as Derek Mooney hosts one of the most ambitious LIVE natural history programmes ever undertaken. Broadcasting live from six countries across Europe, Nature LIVE will showcase some of the continents most extraordinary wildlife, from Polar Bears in the Norwegian Arctic to Flamingoes in southern Spain to Basking Sharks off the west of Ireland. This one-hour special will be anchored by RTÉ presenter Derek Mooney from the banks of Dublin's River Liffey, with wildlife film-maker Colin Stafford-Johnson on the Blasket Islands.
Viewers can take part by sharing their own pictures and videos of nature and wildlife using #naturelive from wherever they live in Europe.
JOIN US
We have a limited number of audience tickets for this live event. Apply for tickets by email to natureliveaudience@rte.ie
Location: Sir John Rogerson's Quay, Dublin
Date: Sunday 6th May 2018
Time: 16.30 - 18.00
*Gates close at 16.45!
Please note that this is an unseated event and outdoors so you will need to wear appropriate clothing for the Irish weather. We need the following information: The number of tickets you are applying for. Your name, surname, age contact phone number and address. The names, surnames and ages of your guests.
*Unfortunately we cannot accommodate for Children under 12yrs. All minors under 16 must be accompanied by an adult/guardian
Tickets are limited so first come first served!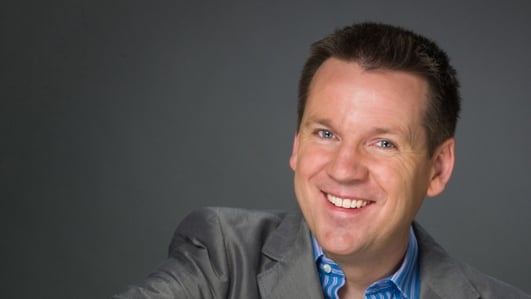 Mooney
Derek Mooney with his unique mix of conversation, information, advice and entertainment
On Mooney Goes Wild today...
Is genetic modification the solution to the world food crisis, or is it the greatest scientific folly of recent decades? We take a close look at this highly contentious issue.
Pike - a fish much loved by Irish anglers, but always thought of as a foreign import. Now, research suggests pike colonised IRELAND about 8000 years ago!
And how good, or bad, are YOU at naming the animal and plant species native to Ireland? We examine the growing phenomenon of "nature deficit disorder".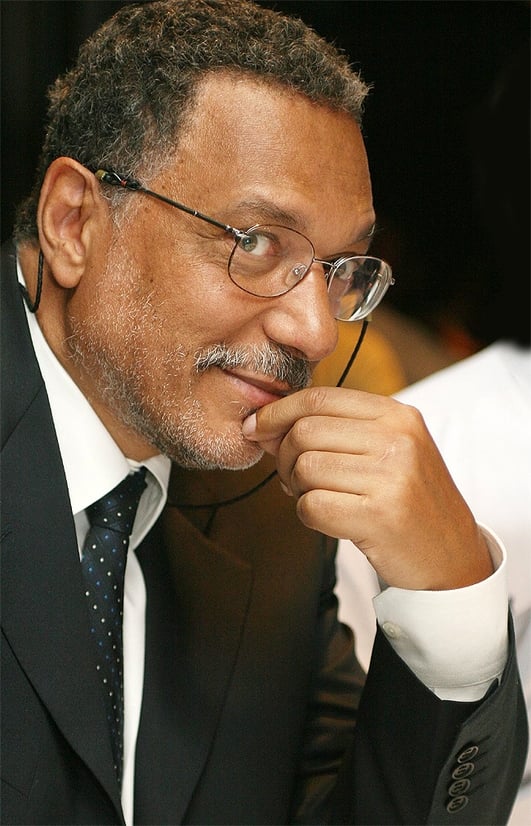 The Ocean's Shifting Baseline
It's Friday, and many of you will be eating fish for your tea tonight. We are told it's a "superfood", rich in protein and Omega 3, a food that's good for the brain and your health in general.
In fact, according to the United Nations, more than one-third of people worldwide depend on seafood for 20% their animal protein. But unfortunately, the same organisation reports that up to 75% of our oceans are overfished!
It's generally accepted that since large scale industrial fishing began, back in the 1950's, fish stocks in the world's oceans have declined dramatically. And now, at the beginning of the 21st century, we are facing some big questions: What can we do about overfishing? And how can we restore world fish stocks?
Daniel Pauly is the principal investigator at the Sea Around Us Project, which studies the impact of the world's fisheries on marine ecosystems. He's based at the University of British Columbia in Vancouver.
But today, he's in Ireland for the annual conference of the Pew Fellows, which is taking place in Malahide at the moment. At this conference, 100 of the world's leading marine scientists have gathered to discuss the state of the world's oceans. He joins us in studio to explain the state of the seas & fish stocks...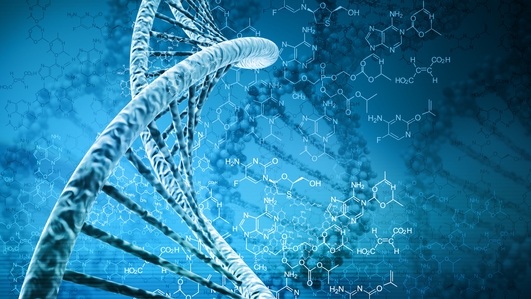 60 Years Of DNA
There are a few timelines in history that have transformed how we understand the world, and the way in which we live in it - such as when, in 1687, Isaac Newton published a paper on universal gravitation and the three laws of motion. Or when, in 1905, Albert Einstein proposed his special theory of relativity.
Today, we talk about another of these milestone moments. It is now 60 years since Francis Crick and James Watson described the twisted ladder structure of the double helix of DNA in the scientific journal Nature.
This publication gave scientists the answer to a fundamental mystery about living organisms: how they hold genetic instructions and how they pass this from generation to generation. It is regarded as the moment when the modern era of biology began.
To tell us exactly how this science has shaped our world, we are joined in studio today by one of our leading authorities in the field of genetics: Professor David McConnell, from the Department of Genetics, at Trinity College Dublin.
Colour My World With Sunday World And Mooney!
This year, Mooney has again teamed up with the Sunday World newspaper once again for the COLOUR MY WORLD competition to win three family holidays from Sunway Holidays - that's one each week to Turkey, Lapland and Lanzarote!
Eddie Rowley is the Showbiz Editor of the Sunday World, and he joins Derek in studio today to reveal who this week's winner is!
Last Sunday's Sunday World contained a special pull-out poster for under-13s to colour in and post back. It was a special 'mountain cabin' scene with deer and rabbits and cows. And the entries have been superb! Thousands of entries were sent into the Sunday World offices in Dublin!
Eddie sorts through some of the entries from Week 1 of our Colour My World competition!
The prize for Week 1 is a fabulous one-week Sunway package holiday for two adults and two children to the 4-star Palmin Sunset Plaza Hotel in Kusadasi in Turkey. The prize is on a self-catering basis, and includes flights, transfers and accommodation. The holiday must be redeemed in May or June 2014 [as stated in the terms and conditions on the poster]. The competition was open to children aged 12 or younger, so under-13s effectively.
Exterior of the Sunset Plaza
Enjoy a dip in one of the pools!
Palmin Sunset Plaza is built in small separate blocks around the large swimming pool and enjoys a wonderful panoramic location directly overlooking the sea. The hotel is situated on an elevated site overlooking the sea with idyllic seascape views of the nearby Greek island of Samos and DilekNational Park. There is access to a sandy beach via a steep path or the well known Ladies Beach and Green Beach are both within walking distance less than 1 km away.
Bedroom at the Sunset Plaza
Swimming pool at the Sunset Plaza
So know you know what the prize is, it's time to announce the winner!
So this week, we say congratulations to ... Shannon Dwyer, age 11, from Kilmacow in Co. Kilkenny!
As you will see she coloured the poster using markers (she used two shades of brown for the mountains) and decided to glue sticks onto the poster to 'colour in' the fence and the house. It took her a couple of days to colour the poster and her mum Nuala posted it for her.
Derek and Eddie with Shannon's winning Colour My World entry!
Shannon's winning Colour My World entry!
Well done Shannon!! Now if YOU would like to win a family holiday, and you're twelve or under, why don't you enter this Sunday's colouring competition?!?!
Next week's poster has a Christmas theme... a Christmas tree and presents and Santa Claus. And the prize is a Sunway family holiday for two adults and two children to LAPLAND departing on December 12th or 16th! Your prize includes flights, accommodation, meals, thermal clothing, a husky sleigh ride, a reindeer sleigh ride, a snowmobile safari, a visit to elf school AND of course, a private visit with Santa.
Doesn't that sound fantastic?! And all you have to do is buy the Sunday World, colour in the poster and post it back. Easy-peasy! And good luck!
And, as Eddie will tell you, you will be competing with thousands of other entries from around Ireland so be creative and make your entry stand out from the others!!
So buy the Sunday World and get colouring to win the prize!
The Ocean's Shifting Baseline
Hedgerows: It is an offence to 'cut, grub, burn or otherwise destroy hedgerows on uncultivated land during the nesting season from 1 March to 31 August, subject to certain exceptions'. For more information, click here.
To contact your local wildlife ranger, click here for contact details. To read the Wildlife (Amendment) Act 2000, click here.
IMPORTANT NOTICE
Please DO NOT send any live, dead or skeletal remains of any creature whatsoever to Mooney Goes Wild.
If you find an injured animal or bird, please contact the National Parks & Wildlife Service on 1890 20 20 21, or BirdWatch Ireland, on 01 281-9878, or visit www.irishwildlifematters.ie