Mooney, Thursday October 17th 2013
If you notice something unusual in the natural world in your garden or on your travels or have a question about wildlife, ask the Mooney Goes Wild experts! We will do our best to get you the answer but remember a picture paints a thousand words so, if it is possible and safe to do so, take a picture and send it to Mooney@rte.ie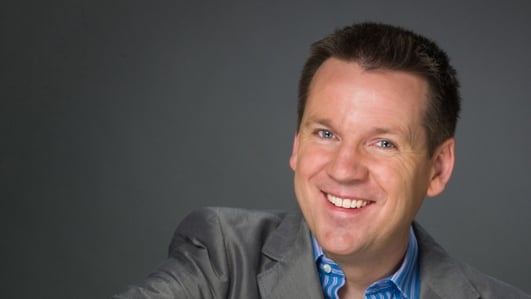 Mooney
Derek Mooney is back! We hear how Dubliner Jessica Cervi is making a name for herself in the West End and Brenda Donohue speaks to a young girl who's grown her hair long so that she can donate it to people who have lost their own hair...
Mooney's Money
Beat The Budget Blues! Today, we're giving one person the chance to win €114 (to cover the telephone allowance, which was cut in Tuesday's Budget) - AND €1000 of Mooney's Money!
For your chance to win today's prize, answer the following competition question:
Thursday, October 17th 2013
Who had a hit with Call Me - was it Blondie or Brownie?.
If you think you know the answer, call or text the competition line:
ROI: 1515 71 72 00
NI: 0901 293 3501
text MOONEY followed by your answer and name to 57111 (NI and ROI)
Each text entry cost €1 (incl VAT) or GBP £1.00. Calls from the eircom network will cost €1.02 (incl VAT) and from a BT landline will cost GBP £1.02.Calls from other networks and from mobiles will cost more.
Please note, the person named in the entry must be aged 18 years or older as at date of entry.
Competition lines open from 2pm and close at 4.20pm today, (01/10/13) Please do not enter outside of the advertised competition window as you will be charged for your entry, but your entry will not be included. From time to time, these open/close times may vary. Any change to the standard open/close times will be announced here and on the show. The lucky cash prize winner will be announced on-air towards the end of the Mooney show each day!
COMPETITION TERMS AND CONDITIONS
Call Service Provider: Phonovation. Tel: 0818 217 100.
Text Service Provider: Xiam Interactive. Tel: 01 4832010 / 08454 606909.
Please do not enter outside the advertised competition open and close times and date(s) as you will be charged, but your entry will not be included in the draw. Please do not enter during programme replays on the RTÉ Radio Player after the advertised close time and date as you will be charged for your entry, but your entry will not be included as the competition will have closed.
Entrants must be aged 18 years or older as at date of entry and a resident of the Republic of Ireland or Northern Ireland in order to qualify as the prize winner.
Promoter reserves the right to request proof of age, verifiable by birth cert or passport only, and proof of residency, verifiable by recent utility bill only (issued within 6 months of win).
The Promoter reserves the right to substitute a prize of equal value (as determined by the Promoter) if a prize element becomes unavailable for any reason whatsoever.
Employees of RTÉ, Phonovation, Xiam Interactive and their associated promotional partners, companies or suppliers and their immediate family members are not eligible to enter/win.
RTÉ's decision in relation to selection of competition winner is final and no correspondence will be entered into.
RTÉ standard competition terms and conditions also apply.
Lesbian IVF Film
The inaugural 'Indie Cork' film festival kicked off yesterday – it's a festival of independent cinema that runs in Cork until Sunday. And one film to look out for in the festival is Waiting For You – it will be screened tomorrow evening at 5pm in Cork's Camden Palace and it follows a couple as they try to have a baby.
Click here to view a clip from the film: www.vimeo.com/68157199.
It's a very 'honest' account of a lesbian couple's highs and lows as they try to have a baby. Lisa Fingleton and Rena Blake are the couple featured in the film and, indeed, the film-makers – and producer/director Lisa is in the Radio Kerry studios in Tralee today to tell Derek more about it...
Jessica Cervi & The Commitments
In June 2010, Derek Mooney hosted a TV Series called Fame: The Musical, to find the lead parts of Nick and Serena for the stage production Fame. After a marathon series of auditions, Ben Morris and Jessica Cervi were announced as the winners.
Ben Morris and Jessica Cervi
Now, just three years later, Jessica Cervi is starring in a new West End production of The Commitments. Derek went to see the production, and to meet Jessica, and today he tells us how he got on!
Jessica Cervi, who plays the part of Bernie Mcglouchlin in Roddy Doyle's adaptation of The Commitments
Palace Theatre London
Top Billing - Jessica Cervi's name appears first on the list of 'cast' credits for the West End production of The Commitments
Lighting up the West End - The Commitments at the Palace Theatre on Shaftsbury Avenue
The show, which has been more than two years in the making, has been adapted from the novel by Booker prize winning author Roddy Doyle himself and is directed by the award-winning Jamie Lloyd.
The Commitments is the story of Jimmy Rabbitte, a young working class music fan, who shapes an unlikely bunch of amateur musicians and friends into an amazing live act, the finest soul band Dublin has ever produced. The show follows the journey of two members of a frustrated synthesizer band who turn to Jimmy, the local music expert, for help.
Jessica Cervi plays as Bernie, one of "The Commitmentettes" (alongside Stephanie McKeon as Natalie and Sarah O'Connor as Imelda).
The production features soul classics Night Train, Try A Little Tenderness, In The Midnight Hour, Papa Was A Rolling Stone, Save Me, Mustang Sally, and many more.
Tickets for The Commitments (at the Palace Theatre in London's West End) are available at www.thecommitmentslondon.com. For the moment, they are for sale up until January 26th.
During his time in London, Derek also went to see the new West End production of Charlie And The Chocolate Factory, and the location near Tower Bridge which was home to Bridget Jones in the movie of the same name.
Choco-holics have plenty to feast on at Charlie and the Chocolate Factory at the Theatre Royal Drury Lane
Wonka memorabilia - you can get everything from key rings to calculators!
Charlie and the Chocolate Factory at the Theatre Royal Drury Lane London - a must see!!!
Location for Bridget Jones: The Globe pub in the Borough Market, London Bridge
Borough Market, London Bridge
The location for Bridget Jones
Anaesthetics And Surgery
Hallowe'en is just around the corner, and while ghosts and ghouls don't really bother Derek too much, there are a few things that frighten the life out of him. Things like being buried alive - or being conscious during surgery when the operating team think he's out cold!
This actually happens to a small number of people who aren't rendered completely unconsciousness when they are put under anaesthetic.
They are aware of the surgery being performed on them, they experience sensation and pain and they are left – understandably - traumatised by the experience.
Professor Jaideep Pandit from Oxford University Hospitals recently attended the Annual Conference for the Association of Anaesthetists of Great Britain and Ireland which was held at the Convention Centre in Dublin.
He's one of the top anaesthetists in Britain and he's gathered together research around what happens if you are still conscious after you close your eyes - and that has been published this month in the journal of the Association of Anaesthetists of Great Britain and Ireland.
He is with us today from a studio in Oxford…
The Rapunzel Foundation
Last Monday, Brenda attended the first National Conference of The Rapunzel Foundation in Dublin.
What they do is encourage the public to donate their hair to make wigs, for those that suffer from devastating hair loss. Founded in 2009, the Rapunzel Foundation works in conjunction with a New Zealand wig company and salons around Ireland to dramatically improve the lives of alopecia sufferers.
Brenda chats to Anna Furlong, founder of The Rapunzel Foundation
To date the foundation has helped fifteen girls and women, and aims to help many more.
Last Monday all sides met at the conference and got to tell their stories. Laura Cleary is 16 years old, from New Ross, and she tells Brenda why she donated her hair...
Brenda with 9-year-old Katelyn Keogh from Wexford, who has alopecia
Brenda met also met with Deanna Beatty and Martina Richards, from New Zealand, who are from Freedom Wigs. Brenda asked them what's so special about their wigs...
Brenda with Anna Furlong
Katelyn Keogh is nine years old, from Wexford, and she has alopecia. Brenda asked her was she wearing a wig...
Loraine Kiraqney is a mum of two girls from Carlow. She and her daughter both started losing their hair at the same time.
Brenda at the first National Conference of The Rapunzel Foundation in Dublin
For more info on The Rapunzel Foundation, visit www.rapunzelfoundation.com. And if you want to follow them on Facebook, click here.
Brenda at the first National Conference of The Rapunzel Foundation in Dublin
The Dawn Chorus
Back from the Brink is a one-hour programme that plans to celebrate the hard work, dedication, and commitment of conservationists who are striving to save endangered species from extinction. Here, Derek Mooney discusses this unique, pan-European natural history event.
I've been working in natural history broadcasting for over 30 years now. In that time, I've seen some truly wonderful sights, but I've also seen first-hand the problems that wildlife is facing, both in Ireland and around the globe. There has been a growing awareness amongst the general public, particularly in the last few years, of the threats to our environment and biodiversity.
In many ways, this has been long overdue, but I'm also aware that for a lot of people the current state of our planet can seem overwhelming, even depressing. We are increasingly bombarded by tales of doom and gloom. Issues like climate change and animal extinction are too often made to seem insurmountable, as though tragedy is a foregone conclusion, but that's simply not true. It's not too late to help nature.
We need to find a way to bring some much-needed optimism back into the conservation. That's definitely what attracted me most to Back from the Brink. Through my work over the years on Mooney Goes Wild, in particular, I have met thousands of dedicated scientists and conservationists out there, fighting hard to save endangered species and working miracles. By telling some of their stories, I thought we could inspire people and show that there is every reason for hope.
Nature is resilient, and if given a chance it can recover from all sorts of abuse. It was once thought that the Red Kite, a stunning bird of prey, was lost forever from Irish skies, shot and poisoned to extinction. To see dozens of them now flying over the Co. Wicklow countryside again, all thanks to the dedication of people who simply weren't prepared to give up, was a humbling and inspirational experience.
The same goes for the enormous efforts that I witnessed to safeguard the growing populations of Wolves in Italy, Brown Bears in Spain and Eurasian Beavers in The Netherlands, to give a few key examples from the programme. Perhaps the most sobering part for me personally was seeing the dramatic effects that climate change has wrought on the Swiss Alps, where glaciers are rapidly melting and high mountain habitats are disappearing, along with the unique animals that live there. Even then, against all the odds, people are fighting back.
Back from the Brink is not just a story about animals. At its core, it's really a story about people. We, humans, have caused our planet's problems, but people are also the key to fixing them. Literally every conservationist I interviewed for the programme spoke with such passion about their work, coupled with an unshakeable belief that what they were doing was utterly worthwhile, and I think that shines through on the screen. It must do because even the production crews, and there were many across Europe, not least our own team here in Ireland, headed by Colm Crowley from RTÉ Cork and scientific advisor Niall Hatch, were totally dedicated to this project.
We want to empower as many of those viewers as possible, and to reinforce the truth that every single one of us can play a role in saving endangered species and the wider environment. It's not just about doing your bit – it takes much more than a bit, it takes a lot! – but about understanding that we need to accept fundamental changes to the way in which we live our lives. Having seen what can be achieved when the will is there, it will be well worth it, believe me.
Watch Back from the Brink at 6:30pm on Monday, 30th of December on RTÉ One.
Second Chance Archive
Have another chance to hear some of our Mooney Goes Wild programmes uncovered from the RTÉ Radio 1 archive. Click the links below for more information.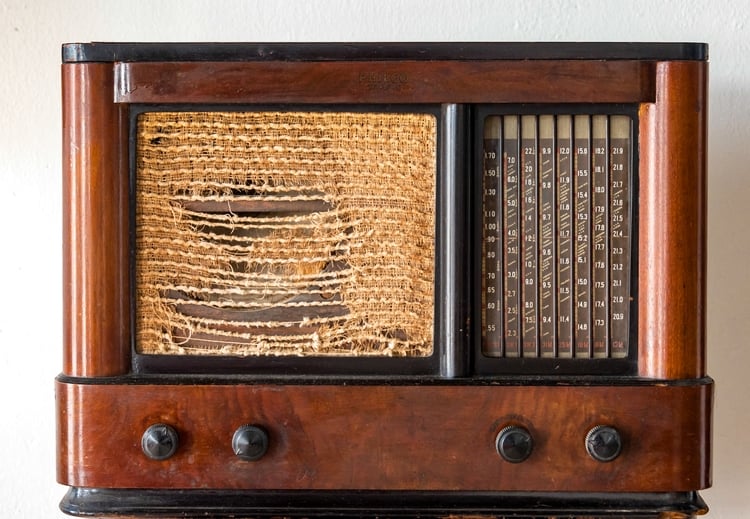 The Dance of the Cuckoos - Mooney Goes Wild Special
The Blue Whale - Mooney Goes Wild Special
Feathers - Mooney Goes Wild Special
Bergen Whale - Mooney Goes Wild Special
Sparrows - Mooney Goes Wild Special
Wildlife Film Makers - Mooney Goes Wild Special
The Common Swift - Mooney Goes Wild Special
E-mail: mooney@rte.ie Facebook: facebook.com/rtenature Twitter: @NatureRTE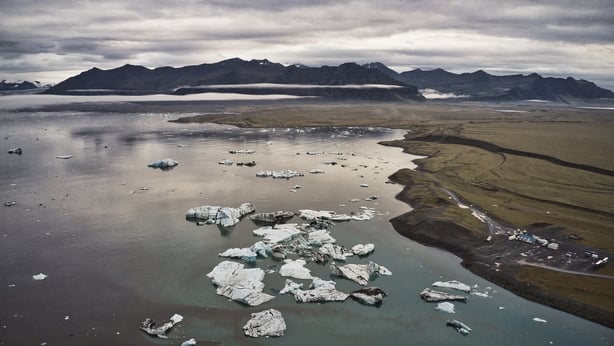 Ireland and Climate Change: Are we up for it? Professor John Sweeney - Maynooth University
When the countries of the world assembled for the now famous Rio Earth Summit in 1992 to adopt the United Nations Framework Convention on Climate Change, they undertook to take the necessary steps to prevent 'dangerous' climate change. Defining what was dangerous proved a difficult task, however, and largely as a result of the European Union's prodding, a value of 2oC warming above pre-industrial times was generally adopted as the criterion. Gradually the rest of the world fell into line with this, except the Small Island Developing States of the Indian and Pacific Oceans. For them this was something that would have condemned their island homes to submergence beneath the rising sea. So when the Paris Agreement emerged in 2015, it had a nuanced objective: "to hold increases in global temperatures to well below 2 °C and pursue efforts to limit increase to 1.5 °C." To flesh out what the 1.5oC target would actually mean, the Conference asked the Intergovernmental Panel on Climate Change to produce a Special Report, which they did in October of last year.
The report confirmed that significantly greater climate problems would be experienced at a warming of 1.5oc compared to the present day, even though we have already warmed by 1oC over pre-industrial levels. These would include increases in extremes of heat and heavy rainfall events in several regions, accompanied by more frequent and more intense droughts. But most worrying was the realisation that the remaining carbon budget to avoid this warming would only last for a decade or two at the current rate of greenhouse gas emissions. After this budget was exhausted the carbon would be in the atmosphere for a century or more. Globally, emissions needed to fall by 45% on 2010 levels by 2030. It was this realisation that galvanised many groups and energised many individuals around the world, culminating in the mass protests we see around us. This was true, even in an Ireland whose compliance with its international obligations are failing miserably and its laggard status approaching the level of a national shaming. As a developed country with historical responsibility, we should be bearing more of the burden of tackling this problem than most other countries. Instead our per capita emissions are 50% higher than the EU average and place us as the second worst contributor to climate change on a per capita basis within the EU. The recently released 2018 figures confirm we are now 5M tonnes of greenhouse gas emissions over the limit we agreed solemnly with our EU partners over a decade ago.
At the same time as we declared a climate emergency in Ireland this year we also declared a biodiversity emergency. This was in recognition that Ireland was also experiencing serious threats to its species and habitats, partly due to climate and also a number of other drivers, such as agricultural intensification. Another UN report in spring 2019 confirmed that human actions are now threatening more species with global extinction than ever before. The current rate of species extinction is 10-100 times higher than it has averaged over the past 10 million years. Around 1 million species already face extinction, many within decades.
In Ireland, our peatland, coastal marsh and mountain habitats are particularly at risk. 29 different bird species and 120 species of flowering plants are in serious decline. Some bird species such as the Corn Bunting and Corncock have become extinct. Others such as the Curlew have been decimated and many species such as the pearl mussel, bumblebee, barn owl and marsh fritillary butterfly face serious threats. At the same time invasive species are moving into newly favourable ecological niches providing additional competition and stress to native species.
Ireland has warmed by 0.5oC over the past 30 years and is likely to warm by a similar amount over the next 2-3 decades. This will have impacts on our growing season, making crops like maize much more feasible to grow. However, projected changes in rainfall are likely to be the main climate change problem Ireland will face. Already we are seeing an increase in intense rainfall events. Increased winter flood problems will result and the government will need to find €1B of taxpayers' money to protect against future events. Winter storms are also likely to become more problematical. Winter 2013/14 was the stormiest winter in Ireland for at least 143 years. Winter 2015/16 was the wettest winter on record over half of Ireland. Former hurricanes such as Ophelia and Lorenzo pose additional late autumn threats which are likely to increase as the Atlantic warms and summer droughts will bring their own difficulties for agriculture and municipal water supplies. All in all, it is changing weather extremes which will bring the message of climate change home to Irish people and instil in them the urgency of playing a constructive role in international negotiations.
Conscious that it their legacy that is under threat, young people have been in the vanguard of protest. The 'Fridays for Future' schools protest has taken up the baton of Greta Thunberg who has become the icon that communicates the reality of climate change more effectively than a hundred graphs and tables. Armed with the factual knowledge of the Green Schools, it is to these inspirational leaders that the rest of society must now turn. The time for tinkering around the edges with excuses about efficiency or identifying 'low hanging fruit' on the basis of economic cost benefit curves is now over. The problem is now an ethical one of intergenerational equity, one where scientists can no longer be labelled 'alarmists' but rather 'realists'. In an emergency the unthinkable has to be considered and Ireland is now at a crossroads where the next decade will determine what legacy we leave to the next generation. It's an awesome responsibility. Are we up for it or not?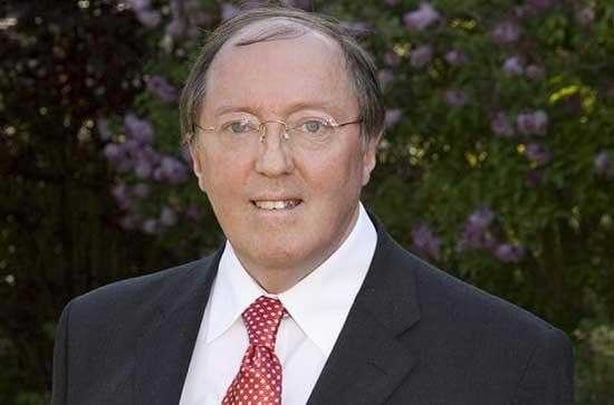 Professor John Sweeney is Ireland's foremost climatologists and was a lecturer at Maynooth University's Geography Department for 40 years until his recent retirement. Over the past 30 years he has published approximately 60 scientific papers and edited and co-authored texts on various aspects of climatology and climate change in Ireland.
Hedgerows
Statement from BirdWatch Ireland, Thurs Feb 28th 2019:
BirdWatch Ireland wishes to remind the public, local authorities and contractors that hedge-cutting is NOT permitted between 1st March and 31st August inclusive, except in the case of any of the derogations permitted under the Wildlife Act 1976, as amended. The Heritage Act 2018 gives the Minister for Culture, Heritage and the Gaeltacht the power to make certain changes to these dates, but it is important to note that, as yet, the Minister has not done so. As a result, the usual dates when hedge-cutting is prohibited currently remain unchanged.
It is an offence to 'cut, grub, burn or otherwise destroy hedgerows on uncultivated land during the nesting season from 1 March to 31 August, subject to certain exceptions'. For more information, click here. To read the Heritage Bill 2016, as passed by Dáil Éireann on July 5th 2018, click here. To read the Heritage Act 2018, click here.
To contact your local wildlife ranger, click here for contact details. To read the Wildlife (Amendment) Act 2000, click here.
Caring For Wild Animals
Please note that many species of mammals, birds, invertebrates etc... are protected under law and that, even with the best of intentions, only someone holding a relevant licence from the National Parks & Wildlife Service should attempt the care of these animals. For full details, please click here to read the NPWS Checklist of protected & rare species in Ireland. If you are concerned about a wild animal, please contact your local wildlife ranger - click here for details.
IMPORTANT NOTICE
Please DO NOT send any live, dead or skeletal remains of any creature whatsoever to Mooney Goes Wild. If you find an injured animal or bird, please contact the National Parks & Wildlife Service on 1890 20 20 21, or BirdWatch Ireland, on 01 281-9878, or visit www.irishwildlifematters.ie