Mooney, Monday October 14th 2013
***MOONEY GOES WILD NOMINATED FOR ROSE D'OR AWARD!!***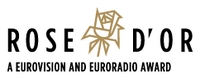 The prestigious annual Rose D'Or Awards (now in their 55th year) honour the very best of international radio, TV and online entertainment programmes, and they will take place later this year. Over 400 programmes from more than 130 broadcasters and production companies in 33 different countries were submitted for this year's Rose d'Or awards. For the first time, a new competition category, 'Radio Event Of The Year' was created. We entered European Dawn Chorus in this category, and we're absolutely delighted to let you know that we're one of the final nominees!! And another programme from the Mooney team, called A Very Merry Mooney Tunes, has been shortlisted in the Radio - Music Show category! Click here to read more about the 2016 Rose D'Or Finalists, and click here to relive - and re-listen to - all the beautiful Dawn Chorus birdsong from right across Europe.
***To visit The Mooney Show website, click here!***
Facebook: www.facebook.com/rtenature
Twitter: @naturerte
Mooney's Monday Quiz
It's Monday, it's MOONEY, so what does that mean?
Well, "Mooney's Monday Quiz" of course!!!
And, we have a terrific prize up for grabs today…
It's a three-night midweek break in the beautiful Parknasilla Resort and Spa in Sneem in County Kerry.
Your prize includes breakfast on three mornings, an a-la-carte dinner on two evenings of your choice, two half-hour spa treatments – AND a round of golf for two adults!
So, if sounds like something you'd like to win...
... we are looking for three contestants to take part in Mooney's Monday Quiz today.
To enter just text your name to 51551 or e-mail mooney@rte.ie.
The quiz will take place just after 4 o'clock today. You must be over 18 to claim the prize but under 18's can play on your behalf.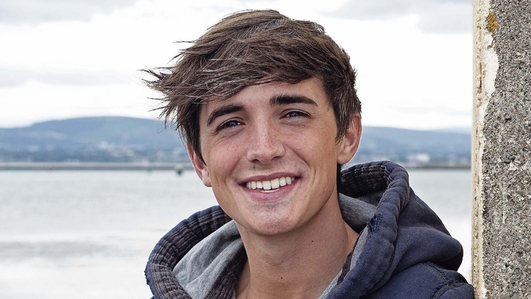 Donal Skehan
Donal Skehan is 27 years old; he is a cook, has written three cookbooks that have been translated into German and Swedish, he's presented two fourteen-part, primetime Irish television cookery programs that have been sold to the UK, France and Brazil and he has just finished a series for Fox network! He's only just back from Italy, meeting a variety of "nonnas" (Italian grandmothers) to try to get their signature dishes, but today he comes into studio to tell Marty about trying to juggle the new books and magazines and TV series!
For more on Donal Skehan, including details of his HomeCooked Tour, visit www.donalskehan.com.
Grainne Walsh, Female Microbrewer!
You know what they say: life can be funny sometimes. It can take you in a different direction, both personally and professionally, than what you had planned. Well that's what happened to Grainne Walsh from Waterford. She started her career working in the IT industry but now is one of only two female micro-brewers in the country.
Metalman Brewing is the brainchild of herself and her partner Tim, real beer enthusiasts, who were frustrated by the lack of availability and choice of authentic tasty Irish beer. This morning, Brenda, very willingly, paid a visit to Metalman Brewing Company, where she met up with Grainne Walsh…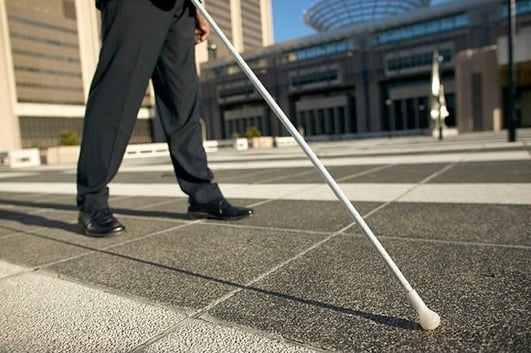 NCBI White Cane Challenge
The presenter of Mooney gets to speak to lots of interesting people and from time to time he actually gets to leave the studio. That was the case last week when Marty was invited to the Headquarters of the NCBI – the National Council for the Blind of Ireland.
Sight loss affects everyone in different ways. While some people have enough vision to get around independently, others use a mobility aid, such as a white cane, or long cane as it is called in Ireland.
The NCBI asked Marty if he would like to go along and find out, first-hand, what it's like to cross a busy road, using only a white cane. He thought that would be a bit of a challenge and it would give him an insight into how people with a visual impairment cope with ordinary everyday tasks which sighted people take for granted.
His two guides for the day were Fionnuala Murphy, NCBI Communications Manager, and Ann Smith, Mobility Instructor, and today, we hear how he got on...