Mooney, Monday October 7th 2013
Dawn Chorus 2018
This year's Dawn Chorus programme will take place on Sunday, May 6th 2018, and will be broadcast from across Europe and beyond between midnight and 7am! For more information, click here.
Follow Us On Social Media:
Facebook: www.facebook.com/rtenature
E-mail Us: mooney@rte.ie
Caring For Wild Animals
Please note that many species of mammals, birds, invertebrates etc... are protected under law and that, even with the best of intentions, only someone holding a relevant licence from the National Parks & Wildlife Service should attempt the care of these animals. For full details, please click here to read the NPWS Checklist of protected & rare species in Ireland. If you are concerned about a wild animal, please contact your local wildlife ranger - click here for details.
Events & Listings
Click here for a full list of events taking place around the country, and movies currently on release, which might be of interest to wildlife lovers!
Nature LIVE
On Sunday May 6th, 2018, RTÉ's Wild Island season goes international as Derek Mooney hosts one of the most ambitious LIVE natural history programmes ever undertaken. Broadcasting live from six countries across Europe, Nature LIVE will showcase some of the continents most extraordinary wildlife, from Polar Bears in the Norwegian Arctic to Flamingoes in southern Spain to Basking Sharks off the west of Ireland. This one-hour special will be anchored by RTÉ presenter Derek Mooney from the banks of Dublin's River Liffey, with wildlife film-maker Colin Stafford-Johnson on the Blasket Islands.
Viewers can take part by sharing their own pictures and videos of nature and wildlife using #naturelive from wherever they live in Europe.
JOIN US
We have a limited number of audience tickets for this live event. Apply for tickets by email to natureliveaudience@rte.ie
Location: Sir John Rogerson's Quay, Dublin
Date: Sunday 6th May 2018
Time: 16.30 - 18.00
*Gates close at 16.45!
Please note that this is an unseated event and outdoors so you will need to wear appropriate clothing for the Irish weather. We need the following information: The number of tickets you are applying for. Your name, surname, age contact phone number and address. The names, surnames and ages of your guests.
*Unfortunately we cannot accommodate for Children under 12yrs. All minors under 16 must be accompanied by an adult/guardian
Tickets are limited so first come first served!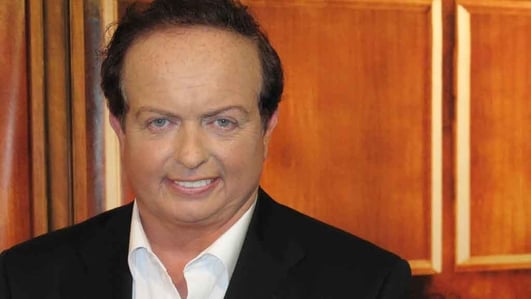 On Mooney Goes Wild, with Marty Morrissey...
We find out how and why to vote for the RTÉ Concert Orchestra in an online poll of the world's best orchestras, meet the country's latest hurling heart-throb, Clare's Shane O'Donnell, hear about Pavarotti's posthumous BRIT award, announce the first winner of our Fuel Your School competition, and find out all about the black swans of Bray!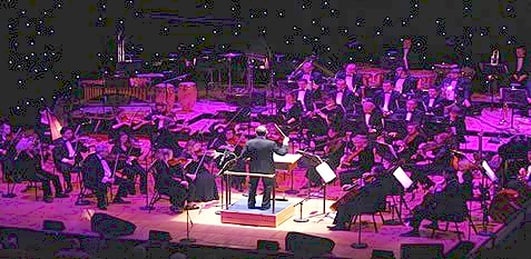 Vote For The RTÉ Concert Orchestra!
Now anyone who has heard the RTÉ Concert Orchestra doesn't need convincing as to how good they are! We've seen and heard them in action at our series of Mooney Tunes concerts and have they always brought the house down!
But we were pleasantly surprised today to hear the rest of the world appears to have gotten word about our fab Orchestra!
A poll to find the World's Favourite Orchestra on www.bachtrack.com has the RTÉ Concert Orchestra, in 7th place. Yes, the Orchestra is storming up the charts, no less – last week they were at number 26.
So if you want to help push them a little closer to the top spot visit www.bachtrack.com - the poll closes on Monday!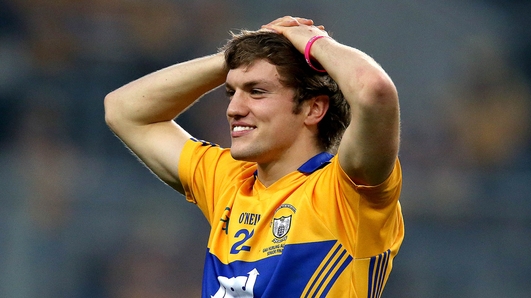 Clare's Hurling's Heartthrob Shane O'Donnell!
Just nine days ago, on the grounds of Croke Park for the All-Ireland Hurling final replay. Shane O'Donnell had just nine touches of the ball in the whole game - and he scored 3 goals and 1 point – of an overall score of 3 goals and 3 points - in the opening 19 minutes!
We're delighted that the Justin Bieber of Irish hurling is sitting in studio with us today!
Pavarotti Receives Classical BRIT Posthumously
The above video is for the song Miss Sarajevo, by a band called Passengers. Essentially, it's U2 and Brian Eno, with a guest vocal performance from Luciano Pavarotti.
It was a massive hit all over Europe and it's actually cited by Bono as his favourite U2 song of all time. Would Luciano Pavarotti have felt the same? Was it his favourite recording of all time? Well, in a recording career that spanned four decades, that's probably doubtful.
Pavarotti recorded with some of the greatest orchestras, the greatest sopranos and the greatest opera companies of the 20th century. And recently, it was announced that he was to receive a posthumous Classical Brit Award for his extraordinary achievements.
Mooney producer Olan McGowan is in studio to take a look back at his career...
Fuel Your School: Connaught Winner
The first of our winners in the Fuel Your School competition, in association with Electric Ireland and Green Star, represent Connaught. The winning school is Mullaghroe National School, near Gorteen, in Co. Sligo. The school was nominated by one of the pupils, 11-year-old Muirne O Donnell, who wrote the original letter to Mooney. The school only has 37 pupils, and two teachers; almost all of the students come from within two miles of the school.
This morning, Mooney Goes Wild reporter Terry Flanagan, who was the Connaught judge, went to Mullaghroe National School to meet Muirne, headteacher Kevin Gallagher, and all the pupils in the school to handover the cheque of €5000 for their energy costs for the next year...
The pupils of Mullaghroe National School
Headteacher Kevin Gallagher and Muirne O Donnell with the cheque for the school
Mooney Goes Wild reporter Terry Flanagan and Muirne O Donnell with the cheque for the school
And tomorrow, we'll be announcing the ULSTER winner of our Fuel Your School competition!
Black Swans In Bray Harbour
We love receiving your wildlife photos here on Mooney Goes Wild. And it goes in cycles. Last month we were getting lots of caterpillar pictures. This month we're getting lots of 'spider' pictures.
But, a very unusual photograph caught our eyes on Wednesday.
When we opened the attachment we saw some swans. Nothing very unusual in that, you might say – but these were black swans! Two of them, in a pair!
This is a fairly rare occurrence, and the photographer who took the snaps, Ray Beggan of WingedEncounters.com, joins us on the phone today to tell is about them...
To see more of Ray's pics, visit his website: www.wingedencounters.com.
Hedgerows: It is an offence to 'cut, grub, burn or otherwise destroy hedgerows on uncultivated land during the nesting season from 1 March to 31 August, subject to certain exceptions'. For more information, click here.
To contact your local wildlife ranger, click here for contact details. To read the Wildlife (Amendment) Act 2000, click here.
IMPORTANT NOTICE
Please DO NOT send any live, dead or skeletal remains of any creature whatsoever to Mooney Goes Wild.
If you find an injured animal or bird, please contact the National Parks & Wildlife Service on 1890 20 20 21, or BirdWatch Ireland, on 01 281-9878, or visit www.irishwildlifematters.ie Send In The Clowns
Rté Concert Orchestra
5:16
Drops Of Jupiter
Train
4:32 Miss Sarajevo
The Passengers: Brian Eno; Bono; The Edge
4:32 Che Gelida Manina
Luciano Pavarotti
4:34 Nessun Dorma
Luciano Pavarotti
2:53 Prelude To Carmen
Rté Concert Orchestra
1:00