Mooney, Friday October 4th 2013
***MOONEY GOES WILD NOMINATED FOR ROSE D'OR AWARD!!***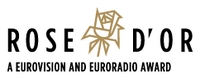 The prestigious annual Rose D'Or Awards (now in their 55th year) honour the very best of international radio, TV and online entertainment programmes, and they will take place later this year. Over 400 programmes from more than 130 broadcasters and production companies in 33 different countries were submitted for this year's Rose d'Or awards. For the first time, a new competition category, 'Radio Event Of The Year' was created. We entered European Dawn Chorus in this category, and we're absolutely delighted to let you know that we're one of the final nominees!! And another programme from the Mooney team, called A Very Merry Mooney Tunes, has been shortlisted in the Radio - Music Show category! Click here to read more about the 2016 Rose D'Or Finalists, and click here to relive - and re-listen to - all the beautiful Dawn Chorus birdsong from right across Europe.
***To visit The Mooney Show website, click here!***
Facebook: www.facebook.com/rtenature
Twitter: @naturerte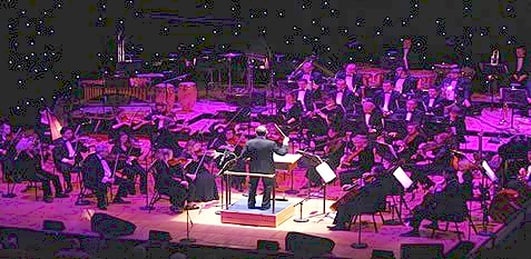 Vote For The RTÉ Concert Orchestra!
Now anyone who has heard the RTÉ Concert Orchestra doesn't need convincing as to how good they are! We've seen and heard them in action at our series of Mooney Tunes concerts and have they always brought the house down!
But we were pleasantly surprised today to hear the rest of the world appears to have gotten word about our fab Orchestra!
A poll to find the World's Favourite Orchestra on www.bachtrack.com has the RTÉ Concert Orchestra, in 7th place. Yes, the Orchestra is storming up the charts, no less – last week they were at number 26.
So if you want to help push them a little closer to the top spot visit www.bachtrack.com - the poll closes on Monday!
National Tree Day
Eanna ni Lamhna mentioned that National Tree Day will take place next Thursday, October 10th 2013. For more details, see www.treeday.ie.
Red Grouse & Corncrakes
Last week, a species action plan was launched last week for the Red Grouse, and a new project plans boost corncrake numbers by breeding the corncrake in captivity; Kieran Buckley, Project Manager of the Irish Grey Partridge Conservation Trust, and is in studio to tell us more about red grouse and corncrakes!
Chessington Theme Park Bans Animal Print
In Surrey, Chessington World of Adventures' new Zufari safari has banned visitors from wearing leopard print, zebra print etc..., so as not to alarm the animals; Linda Berggren, who is a zookeeper at Zufari, joins us on the line to explain more...
Findings of the Irish Amphibian Chytrid Survey
A few months ago, Rob Gandola, Senior Science Officer with The Herpetological Society of Ireland, told us about the survey they were about to start, to try and find out about Irish amphibians and the chytrid fungus - today, he's back in studio with the results!