Mooney, Tuesday October 1st 2013
Dawn Chorus 2018
This year's Dawn Chorus programme will take place on Sunday, May 6th 2018, and will be broadcast from across Europe and beyond between midnight and 7am! For more information, click here.
Follow Us On Social Media:
Facebook: www.facebook.com/rtenature
E-mail Us: mooney@rte.ie
Caring For Wild Animals
Please note that many species of mammals, birds, invertebrates etc... are protected under law and that, even with the best of intentions, only someone holding a relevant licence from the National Parks & Wildlife Service should attempt the care of these animals. For full details, please click here to read the NPWS Checklist of protected & rare species in Ireland. If you are concerned about a wild animal, please contact your local wildlife ranger - click here for details.
Events & Listings
Click here for a full list of events taking place around the country, and movies currently on release, which might be of interest to wildlife lovers!
Nature LIVE
On Sunday May 6th, 2018, RTÉ's Wild Island season goes international as Derek Mooney hosts one of the most ambitious LIVE natural history programmes ever undertaken. Broadcasting live from six countries across Europe, Nature LIVE will showcase some of the continents most extraordinary wildlife, from Polar Bears in the Norwegian Arctic to Flamingoes in southern Spain to Basking Sharks off the west of Ireland. This one-hour special will be anchored by RTÉ presenter Derek Mooney from the banks of Dublin's River Liffey, with wildlife film-maker Colin Stafford-Johnson on the Blasket Islands.
Viewers can take part by sharing their own pictures and videos of nature and wildlife using #naturelive from wherever they live in Europe.
JOIN US
We have a limited number of audience tickets for this live event. Apply for tickets by email to natureliveaudience@rte.ie
Location: Sir John Rogerson's Quay, Dublin
Date: Sunday 6th May 2018
Time: 16.30 - 18.00
*Gates close at 16.45!
Please note that this is an unseated event and outdoors so you will need to wear appropriate clothing for the Irish weather. We need the following information: The number of tickets you are applying for. Your name, surname, age contact phone number and address. The names, surnames and ages of your guests.
*Unfortunately we cannot accommodate for Children under 12yrs. All minors under 16 must be accompanied by an adult/guardian
Tickets are limited so first come first served!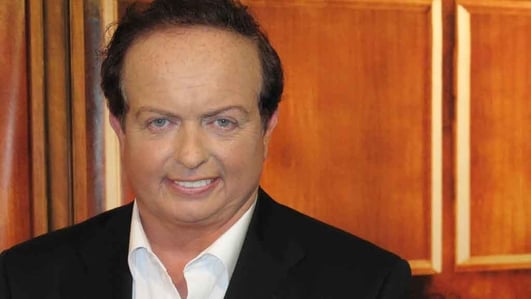 On Mooney today, with Marty Morrissey...
We hear the story of Annie, one of the most enduring musicals of all time. We've tips to help fussy eaters with the foods they dislike, and three listeners play Mooney's Tuesday Quiz!
Win A Fuel Stove With Waterford Stanley & National Heat Month
All this week, Monday to Thursday, Mooney is teaming up with Waterford Stanley, the Irish manufacturer of expertly crafted, fuel-efficient, cast iron stoves, to celebrate National Heat Month in October. National Heat Month runs across nineteen Stanley Centres nationwide promoting home-heating efficiency and reductions on stoves.
And to celebrate National Heat Month in October, Waterford Stanley is giving you the chance to win a fabulous Stanley Cara Insert Solid Fuel Stove in Matt Black worth over €1,000 and €250 towards installation.
Waterford Stanley are the Irish manufacturer of expertly crafted, fuel-efficient, cast iron stoves. Stanley Stoves are up to three times more energy efficient than open fires while maintaining the warmth and visual benefits.
For your chance to win today's prize, answer the following competition question:
Tuesday, October 1st:
True or false: Laryngitis is an inflammation of the larynx?
If you think you know the answer, call or text the competition line:
ROI: 1515 71 72 00
NI: 0901 293 3501
text MOONEY followed by your answer and name to 57111 (NI and ROI)
Each text entry cost €1 (incl VAT) or GBP £1.00. Calls from the eircom network will cost €1.02 (incl VAT) and from a BT landline will cost GBP £1.02.Calls from other networks and from mobiles will cost more.
Please note, the person named in the entry must be aged 18 years or older as at date of entry.
Competition lines open from 2pm and close at 4.20pm today, (30/09/13) Please do not enter outside of the advertised competition window as you will be charged for your entry, but your entry will not be included. From time to time, these open/close times may vary. Any change to the standard open/close times will be announced here and on the show. The lucky cash prize winner will be announced on-air towards the end of Mooney each day!
COMPETITION TERMS AND CONDITIONS
Call Service Provider: Phonovation. Tel: 0818 217 100.
Text Service Provider: Xiam Interactive. Tel: 01 4832010 / 08454 606909.
Please do not enter outside the advertised competition open and close times and date(s) as you will be charged, but your entry will not be included in the draw. Please do not enter during programme replays on the RTÉ Radio Player after the advertised close time and date as you will be charged for your entry, but your entry will not be included as the competition will have closed.
Entrants must be aged 18 years or older as at date of entry and a resident of the Republic of Ireland or Northern Ireland in order to qualify as the prize winner.
Promoter reserves the right to request proof of age, verifiable by birth cert or passport only, and proof of residency, verifiable by recent utility bill only (issued within 6 months of win).
Prize for 1 winner consists of 1 Stanley Cara Insert Solid Fuel Stove to the max value of €1,050 (model/colour/spec as specified by the promoter, no cash alternative) and €250 towards Stove installation will be paid to the winner by euro cheque (issued to the winner, allow 28 working days for delivery)
The Promoter reserves the right to substitute a prize of equal value (as determined by the Promoter) if a prize element becomes unavailable for any reason whatsoever.
Employees of RTÉ, Phonovation, Xiam Interactive and their associated promotional partners, companies or suppliers and their immediate family members are not eligible to enter/win.
RTÉ's decision in relation to selection of competition winner is final and no correspondence will be entered into.
RTÉ standard competition terms and conditions also apply.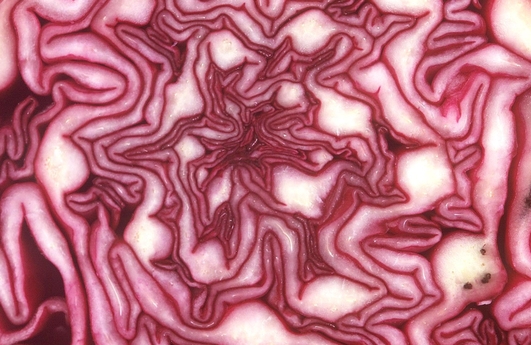 Foods We Hate
Eat It, "Weird Al" Yankovich's parody of Michael Jackson's classic song Beat It, will strike a chord with parents up and down the country. Dinnertime would hardly be the same without the fussy eater refusing to eat his greens, turning his nose up at the seafood looking up at him, wretching at the thought of where that liver has come from!
It's not just kids that are fussy eaters. Marty Morrissey still can't eat cheese. Brenda Donohue can't touch yoghurt.
So if there's a foodstuff that you can't stomach, well, we're happy to say help is at hand! Louise Lennox is a chef, and she joins us in studio today! Louise will be giving us tips to stick with the food we don't like, as for the next 21 days, Marty and Brenda will be eating the foods they dislike. And in three weeks time, Louise will return to studio to find out how they got on!
For more on Louise Lennox, visit her website: www.louiselennox.com.
Annie The Musical
It's a hard knock life indeed! That was from the 1982 film Annie, a classic tale with a popularity that has endured down through generations. It tells the story of the spirited 10-year-old girl who goes on to win the hearts of pretty much everybody she meets...
And today, we want to know if there is a little orphan Annie somewhere near you!
Festival Productions will be staging their production of Annie this winter at the National Concert Hall. The production is in full swing, and all is looking rosy, except for one little problem...
They are short an Annie! Now Festival Productions are not in the complete state of panic you might imagine... they have one very talented young lady to play the lead role, but the thing is, they need two Annie's to alternate matinees with evening concerts.
So in their wisdom, the have come to Mooney for some help!
So do you know a little girl that could be our missing Annie? We are looking for someone who is between 10 and 12 years of age and who is bursting with talent, energy and star appeal.
Zena Donnelly
To tell us more we are joined in studio by Tony Finnegan, who is both director and "Daddy Warbucks" in the upcoming production, as well as the very lovely and talented Zena Donnelly, who will be playing one of the Annie's...
For more information about how to audition for Annie, contact Tony Finnegan on anniefestivalproductions@gmail.com or call 041 988-7699.
Mooney's Tuesday Quiz
It's Tuesday, it's MOONEY, so what does that mean?
Well, "Mooney's Tuesday Quiz" of course!!!
And, we have a terrific prize up for grabs today…
It's a two-night weekend break for two people sharing a deluxe room at the 4-star River Lee Hotel & Urban Escape Day Spa on the banks of the River Lee in Cork City (formerly known as Jurys Cork).
Your prize includes breakfast on both mornings and dinner on an evening of your choice in Weir's Bistro!
Our three contestants were picked yesterday, so tune in and play along with them!
Hedgerows: It is an offence to 'cut, grub, burn or otherwise destroy hedgerows on uncultivated land during the nesting season from 1 March to 31 August, subject to certain exceptions'. For more information, click here.
To contact your local wildlife ranger, click here for contact details. To read the Wildlife (Amendment) Act 2000, click here.
IMPORTANT NOTICE
Please DO NOT send any live, dead or skeletal remains of any creature whatsoever to Mooney Goes Wild.
If you find an injured animal or bird, please contact the National Parks & Wildlife Service on 1890 20 20 21, or BirdWatch Ireland, on 01 281-9878, or visit www.irishwildlifematters.ie