Mooney, Tuesday September 24th 2013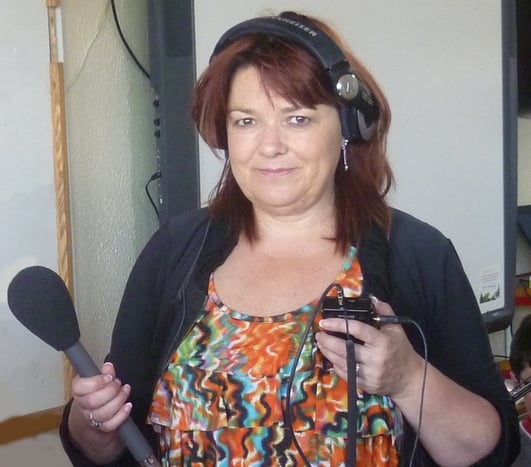 On Mooney today, with Brenda Donohue...
Singing in the shower – we still want to hear *your* favourite morning ablution tunes. We learn of one woman's search after retirement for classes to cure her of her strange addiction – to maths. We talk to Ireland's best tennis player on the unglamorous life of trying to break into the big time. And we have live music from Track Dogs!
Mooney's Singers In The Shower
Last week, to celebrate RTÉ's Big Music Week, we launched our competition to find Ireland's Best Singer in the Shower! To enter, all you have to do is make an audio recording of yourself singing in the shower.
Send your audio recording, not to exceed one minute in duration, along with your name and contact number to mooney@rte.ie. Please do not send recordings of original compositions. The closing date is Wednesday, September 25th 2013. THE TERMS AND CONDITIONS FOR RTÉ.IE. AND THE COMPETITIONS TERMS APPLY TO THIS COMPETITION. Entry to the competition confirms your acceptance of these competition terms and conditions, and rte.ie terms and conditions. Click here to read terms and conditions for RTÉ.ie, and click here to read competition terms and conditions.
The prize for Ireland's Best Singer in the Shower, as decided by our panel of judges, will be announced on Mooney, on Thursday, October 3rd 2013. The judges' decision is final and no correspondence will be entered into.
Please note that if you submit a recording, RTÉ reserve the right to use this material as it sees fit in accordance with the terms and conditions for rté.ie and the recordings shall be deemed "content" for the purposes of application of the terms of clause 9 of such terms and conditions.
And for one lucky winner, we have one, very special prize: a Yamaha Clavinova CLP4440 Electric Piano!
Niall Walton, from Walton's Music, with the Yamaha Clavinova Electric Piano that will be won by Ireland's Best Singer in the Shower!
Pat Costello's Passion For Maths!
Many students returning for the new term will be dreading school for one reason more than any other: maths homework!
We'll be chatting all things mathematical today, because we heard something rather unusual recently about a former colleague.
Pat Costello retired from RTÉ a few years ago, and decided not to talk up golf but maths instead, and she has become so fascinated with the subject she desperately trawled far and wide for courses to give her a fix of her new found vice!
Pat joins us in studio today to tell us how she became passionate about sums...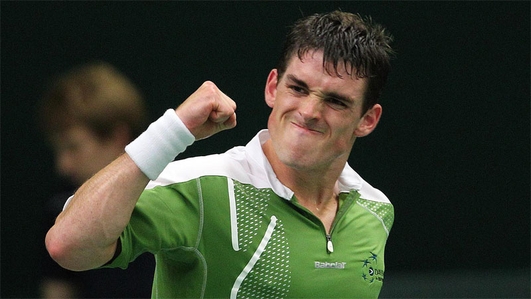 James McGee, Tennis Player
Around June, Wimbledon fever takes over, when we all get excited about the price of strawberries, and rain breaks, and the thriller of the five-set on the grass courts. And we head down to the local tennis club in the hope of getting a court for an hour or two - but how much do you ever think about tennis during the rest of the year?
Well for one Irish man, it's fair to say that tennis is all he ever thinks about - he's James McGee, and he's Ireland's number one tennis player! He's just back from playing in Turkey, and he joins Brenda in studio today...
RTÉ Big Music Week, featuring Derek Ryan!
RTÉ's fourth Big Music Week kicks off next Monday, September 30th, and there are really lots of exciting musical happenings planned. Mooney will be jumping on board the train and Brenda will be hosting a most unusual House Party!
The Mooney house parties feature well-known artists or bands, who usually perform in a listener's front room, kitchen, bathroom etc... We've had some of Ireland's greatest entertainers - Brian Kennedy, Tommy Fleming, The Fury Brothers, Majella and Daniel O'Donnell, Crystal Swing, Jack L etc... - all singing their hearts out in kitchens across the country.
Now we are taking our House Party and putting it on the Big Music Week Train along with Ireland's hottest country music star!
Next Monday, September 30th, at 2.30 pm at Carlow train station, we want to fill a carriage of Mooney listeners and travel to Waterford and back again all in the delightful company of Derek Ryan, who will sing for us all along the way.
So if you are fancy a very unusual and fun afternoon all you have to do is e-mail Mooney - mooney@rte.ie - and tell us why you want come on board with Derek (not our Derek!).
Do you have a special anniversary or birthday celebration coming up? Would you like to surprise a loved one? What about a class reunion?
Maybe you just need a little lift as we head into the cold dark and dreary winter - or plain and simple, you are just a die hard, fanatical Derek Ryan fan. Whatever your reason is, we have a carriage awaiting you, your family and friends!
So e-mail mooney@rte.ie and tell us why you would like to be on board the Big Music Week Train with Derek Ryan.
Track Dogs
If you were a fan of Irish bands in the nineties, you might remember singer-songwriter Garrett Wall. Garrett has since joined up with fellow Irish man Dave Mooney on vocals, electric & double bass' Sheffield's Howard Brown on trumpet, piano, percussion, and Robbie K. Jones (who is originally from Ohio) on cajón and banjo.
And having just arrived back in Ireland from gigging in Madrid, they've hot-footed it straight into studio for a chat with Brenda and to play a tune or two!
Track Dogs will be playing a number of gigs around Ireland over the next week or so:
Tonight: Crane Lane, Cork
Tomorrow: Sober Lane, Cork
Thursday, September 26th: Backstage Theatre, Longford
Friday, September 27th: Number 1, Mullingar
Saturday, September 28th: Monroe's, Galway
Sunday, September 29th: Mullarkeys Bar, Foyle's Hotel, Clifden
Tuesday, October 1st: Ruby Sessions, Dublin
Track Dogs will be participating in RTÉ's Big Music Week this year; they will be recording Rainbox in Limerick, for inclusion on RTÉ's Big Music Week playlist, on Wednesday October 2nd, and then they will be performing on the Big Music Train travelling from Limerick to Galway later that day.
For more information about Track Dogs, visit www.flavors.me/trackdogs, and for more information about Big Music Week, visit www.rte.ie/bigmusicweek.
Hedgerows
It is an offence to 'cut, grub, burn or otherwise destroy hedgerows on uncultivated land during the nesting season from 1 March to 31 August, subject to certain exceptions'. For more information, click here.
To contact your local wildlife ranger, click here for contact details. To read the Wildlife (Amendment) Act 2000, click here.
Caring For Wild Animals
Please note that many species of mammals, birds, invertebrates etc... are protected under law and that, even with the best of intentions, only someone holding a relevant licence from the National Parks & Wildlife Service should attempt the care of these animals. For full details, please click here to read the NPWS Checklist of protected & rare species in Ireland. If you are concerned about a wild animal, please contact your local wildlife ranger - click here for details.
IMPORTANT NOTICE
Please DO NOT send any live, dead or skeletal remains of any creature whatsoever to Mooney Goes Wild. If you find an injured animal or bird, please contact the National Parks & Wildlife Service on 1890 20 20 21, or BirdWatch Ireland, on 01 281-9878, or visit www.irishwildlifematters.ie