Mooney, Friday September 20th 2013
Dawn Chorus 2018
This year's Dawn Chorus programme will take place on Sunday, May 6th 2018, and will be broadcast from across Europe and beyond between midnight and 7am! For more information, click here.
Follow Us On Social Media:
Facebook: www.facebook.com/rtenature
E-mail Us: mooney@rte.ie
Caring For Wild Animals
Please note that many species of mammals, birds, invertebrates etc... are protected under law and that, even with the best of intentions, only someone holding a relevant licence from the National Parks & Wildlife Service should attempt the care of these animals. For full details, please click here to read the NPWS Checklist of protected & rare species in Ireland. If you are concerned about a wild animal, please contact your local wildlife ranger - click here for details.
Events & Listings
Click here for a full list of events taking place around the country, and movies currently on release, which might be of interest to wildlife lovers!
Nature LIVE
On Sunday May 6th, 2018, RTÉ's Wild Island season goes international as Derek Mooney hosts one of the most ambitious LIVE natural history programmes ever undertaken. Broadcasting live from six countries across Europe, Nature LIVE will showcase some of the continents most extraordinary wildlife, from Polar Bears in the Norwegian Arctic to Flamingoes in southern Spain to Basking Sharks off the west of Ireland. This one-hour special will be anchored by RTÉ presenter Derek Mooney from the banks of Dublin's River Liffey, with wildlife film-maker Colin Stafford-Johnson on the Blasket Islands.
Viewers can take part by sharing their own pictures and videos of nature and wildlife using #naturelive from wherever they live in Europe.
JOIN US
We have a limited number of audience tickets for this live event. Apply for tickets by email to natureliveaudience@rte.ie
Location: Sir John Rogerson's Quay, Dublin
Date: Sunday 6th May 2018
Time: 16.30 - 18.00
*Gates close at 16.45!
Please note that this is an unseated event and outdoors so you will need to wear appropriate clothing for the Irish weather. We need the following information: The number of tickets you are applying for. Your name, surname, age contact phone number and address. The names, surnames and ages of your guests.
*Unfortunately we cannot accommodate for Children under 12yrs. All minors under 16 must be accompanied by an adult/guardian
Tickets are limited so first come first served!
On Mooney Goes Wild today...
Why is it so difficult to swat a fly? Because to the fly, you are operating in slow motion! Amazing new research from Trinity College in Dublin explores time perception in animals, and its lead author, Kevin Healy, joins the Mooney Goes Wild team to tell all!
Eanna ni Lamhna teams up with David Millard, from Bord Iascaigh Mhara, to go seaweed hunting in Dublin.
And Davide Bomben, Rhino Ranger and World Leader in Rhino Protection, joins Derek to talk about his work, and World Rhino Day on this Sunday, September 22nd.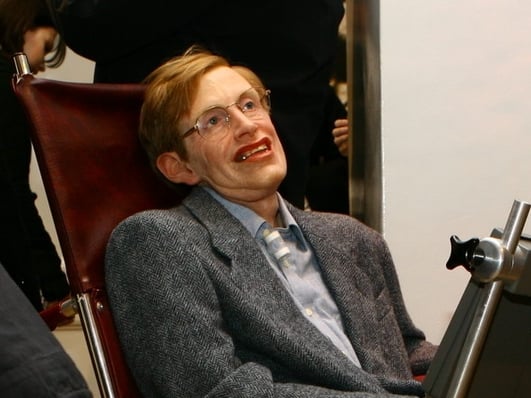 Stephen Hawking Documentary
Mooney Goes Wild reporter Terry Flanagan is in studio today, and he was at the movies last night - NOT to see Monsters University, or The Smurfs, in 3-D or otherwise! And NOT to see Diana, the recently released movie about Diana, Princess of Wales.
Terry went to a biographical picture of an entirely different kind - exploring the life of the world-famous astrophysicist, Stephen Hawking, no less, and he Terry joins Derek in studio today to tell us what he made of it all!
For more information about the documentary Hawking, visit www.vertigofilms.com/hawking.
There are no plans to screen Hawking in the Republic of Ireland, but it will be available as a download on iTunes from later today.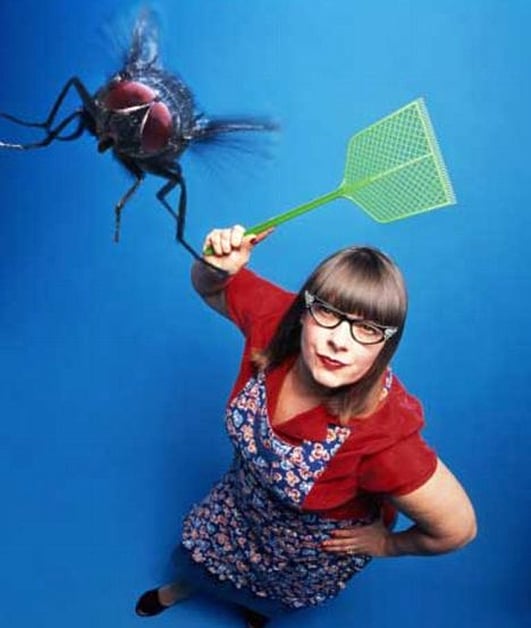 Animals' Perception Of Time
Last year, you might remember the pictures that went around the world of a murmuration of starlings around Mullingar, Co Westmeath. It was absolutely astonishing. Thousands upon thousands of starlings, dashing and swooshing through the air, at breakneck speed, and in the most intricate formations you can imagine! And what's astonishing to the human eye is the fact that they can achieve such incredible speeds, in such vast numbers, and never crash into each other! How do they manage it?
And what about flies? How do they manage to buzz around your kitchen, with all those obstacles, and never crash into anything? And obstacles include the rolled up newspaper you use to try to swat the little critters!
The reason is that animals like flies and starlings, and in truth animals of all kinds, perceive time and motion in a completely different way to human beings. We might wonder how the fly avoids a rolled up newspaper. But the fly can probably see it coming a mile away! And at a much slower speed than we can perceive.
It's an amazing phenomenon, and it's been explored in depth by Kevin Healy. Kevin is a PhD student at the School of Natural Sciences, Trinity College Dublin, and he is the lead author of a study exploring time perception in animals.
To read the full paper, visit www.sciencedirect.com.
Hedgerows: It is an offence to 'cut, grub, burn or otherwise destroy hedgerows on uncultivated land during the nesting season from 1 March to 31 August, subject to certain exceptions'. For more information, click here.
To contact your local wildlife ranger, click here for contact details. To read the Wildlife (Amendment) Act 2000, click here.
IMPORTANT NOTICE
Please DO NOT send any live, dead or skeletal remains of any creature whatsoever to Mooney Goes Wild.
If you find an injured animal or bird, please contact the National Parks & Wildlife Service on 1890 20 20 21, or BirdWatch Ireland, on 01 281-9878, or visit www.irishwildlifematters.ie