Mooney, Wednesday September 18th 2013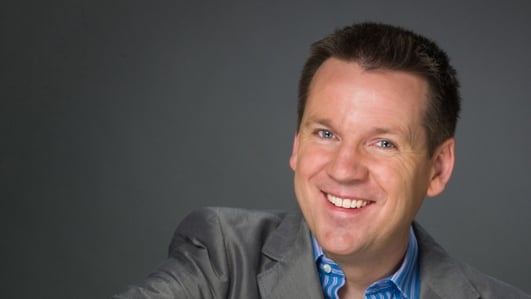 Mooney
Derek Mooney with his unique mix of conversation, information, advice and entertainment
On Mooney today...
Coining it: have you got an Irish 10p dated 1992 lying around the house? If so, tune in from 3pm to find out why it could be worth a small fortune! We get a perspective on 3D printing in Ireland's first ever walk-in 3D printer shop, and singing in the shower - we want to hear *your* favourite morning ablution tunes!
Valuable 1992 10p Pieces
Do you have an Irish ten pence piece dating from 1992? If so, it could be worth a whopping €8,000! Coin and stamp expert Michael Kelly joins Derek in studio to explain more...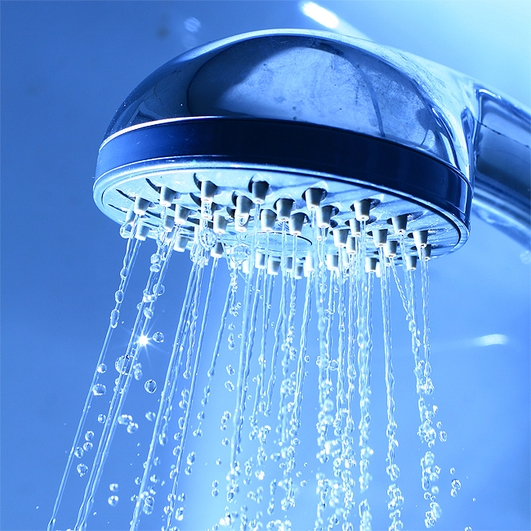 Mooney's Singers In The Shower
To celebrate RTÉ's Big Music Week, we're looking for Ireland's Best Singer in the Shower! To enter, all you have to do is make an audio recording of yourself singing in the shower.
Send your audio recording, not to exceed one minute in duration, along with your name and contact number to mooney@rte.ie. Please do not send recordings of original compositions. The closing date is Wednesday, September 25th 2013. THE TERMS AND CONDITIONS FOR RTÉ.IE. AND THE COMPETITIONS TERMS APPLY TO THIS COMPETITION. Entry to the competition confirms your acceptance of these competition terms and conditions, and rte.ie terms and conditions. Click here to read terms and conditions for RTÉ.ie, and click here to read competition terms and conditions.
The prize for Ireland's Best Singer in the Shower, as decided by our panel of judges, will be announced on Mooney, on Thursday, October 3rd 2013. The judges' decision is final and no correspondence will be entered into.
Please note that if you submit a recording, RTÉ reserve the right to use this material as it sees fit in accordance with the terms and conditions for rté.ie and the recordings shall be deemed "content" for the purposes of application of the terms of clause 9 of such terms and conditions.
Victor Willis, Of Village People
The unmistakable sound of the Village People above, with their biggest hit, YMCA. How many of you put your hands in the air whilst watching that video, doing the signs for the letters, Y-M-C-A?
And even if you didn't, you most probably recognise the five very hunky men dancing in the streets of New York, dressed up as various male symbols of American life, as being members of the group Village People.
There was the motorcycle cop, the Native American, the GI (or soldier), the construction worker, and finally, the guy generally referred to as "leather man".
Mooney producer Olan McGowan joins Derek in studio to take a look into the life and legacy of the band, Village People - and it is our delight to be joined on the phone, from San Diego in California, by Victor Willis, founder member and lead singer with Village People (he's the one dressed as the cop).
Victor Willis, as the 'cop', in Village People
Recently, Victor won a landmark case regaining some rights to the name "Village People", and to the music, as he explains to Derek this afternoon...
For more information on Victor Willis, visit www.victorwillisworld.com. And to 'like' Victor on Facebook, click here!
Priscilla Queen Of The Desert The Musical
On Tuesday, October 15th, Priscilla Queen Of The Desert The Musical comes to Dublin's Bord Gáis Energy Theatre.
Priscilla first came to our attention in 1994, in the movie about two drag queens and a transsexual who travel across the Australian outback from Sydney to Alice Springs, in a tour bus they have named Priscilla.
The movie received brilliant reviews and became a classic. It also won an Academy Award for best costume design at the 67th Academy Awards.
Then in 2006, Priscilla Queen of the Desert became a musical which has travelling all over the world.
Before it debuts in the Bord Gáis Energy Theatre, Mooney reporter Brenda Donohue went over to Aberdeen to see the musical in His Majesty's Theatre. She goes on a tour backstage, where she meets Sonia Moran, the chief wig mistress, and Richard Grieve, who plays Bernadette in the musical.
Brenda Donohue and Richard Grieve
Brenda tries out some of the wigs used in the musical
Priscilla Queen Of The Desert The Musical begins its run in the Bord Gáis Energy Theatre, from Tuesday, October 15th until to Saturday, October 25th. Tickets are €20.00.
For more details, visit www.priscillathemusical.com.
3D Printing Machine
In President Obama's State of the Union address last February, he mentioned '3D Printing' as something that he believes will generate jobs for the future.
But, can YOU get your head around the concept of 3D Printing? Isn't printing putting ink on paper? We're familiar with 3D television - but how do you make a 3D object on a PRINTER?!
This summer, Ireland's first walk-in 3D printing bureau opened in Rathmines in Dublin, so we sent Mooney reporter Katriona McFadden along to find out more about this cutting-edge technology…
Ultimaker 3D printer in shop window of 3D Printing Dublin
CAD Design of Mooney Goes Wild
Final 3D printed version, and other examples of 3D products
RepRap - homemade 3D printer
Nigel Burke and Leo Tilson, from 3D Printing Dublin
Some of the 3D models that 3D Printing Dublin have produced
Another 3D printer
3D printer at work
Side angle of 3D printer
If you would like to learn more, visit www.3dprintingdublin.ie. There will be a workshop taking place explaining 3D printing and CAD design [Computer Aided Design] on Wednesday, October 2nd, from 6pm - 9pm.
Mooney's Singers In The Shower
We're looking for Ireland's Best Singer In The Shower - and the prize for our winner is a fantastic Yamaha Digital Piano from Waltons Music!
Hedgerows
It is an offence to 'cut, grub, burn or otherwise destroy hedgerows on uncultivated land during the nesting season from 1 March to 31 August, subject to certain exceptions'. For more information, click here.
To contact your local wildlife ranger, click here for contact details. To read the Wildlife (Amendment) Act 2000, click here.
Caring For Wild Animals
Please note that many species of mammals, birds, invertebrates etc... are protected under law and that, even with the best of intentions, only someone holding a relevant licence from the National Parks & Wildlife Service should attempt the care of these animals. For full details, please click here to read the NPWS Checklist of protected & rare species in Ireland. If you are concerned about a wild animal, please contact your local wildlife ranger - click here for details.
IMPORTANT NOTICE
Please DO NOT send any live, dead or skeletal remains of any creature whatsoever to Mooney Goes Wild. If you find an injured animal or bird, please contact the National Parks & Wildlife Service on 1890 20 20 21, or BirdWatch Ireland, on 01 281-9878, or visit www.irishwildlifematters.ie