Mooney, Tuesday September 17th 2013
Follow Us On Social Media:
Facebook: www.facebook.com/rtenature
E-mail Us: mooney@rte.ie
Caring For Wild Animals
Please note that many species of mammals, birds, invertebrates etc... are protected under law and that, even with the best of intentions, only someone holding a relevant licence from the National Parks & Wildlife Service should attempt the care of these animals. For full details, please click here to read the NPWS Checklist of protected & rare species in Ireland. If you are concerned about a wild animal, please contact your local wildlife ranger - click here for details.
Events & Listings
Click here for a full list of events taking place around the country, and movies currently on release, which might be of interest to wildlife lovers!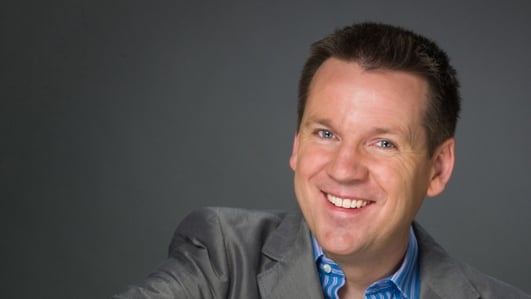 On Mooney today...
Derek and Brenda pay a special visit to one of Ireland's naval vessels, the LE Emer. After 35 years in service, the ship is being decommissioned this week. The Captain and crew of the LE Emer tell us about their working days on the ship, the operations they've been involved in and the moments which they'll treasure...
Onboard The LÉ Emer
It was a very proud moment for Derek, Brenda and Mooney, when we were welcomed onboard the LÉ Emer last Friday, one week before she's decommissioned.
The LÉ Emer, named after the wife of Cuchculainn, is currently one of eight ships in the Naval Fleet. She was launched from the Verolme dockyard in Cork in 1977 and entered service the following year.
In 1979 she chalked up a notable first when she travelled to the Lebanon to resupply Irish Troops serving with the United Nations – the first such deployment by an Irish Naval Ship.
But it was in 1984 that she probably first came to the attention of most Irish people, when she intercepted a trawler called the Marita Ann carrying arms to the IRA.
From intercepting gun runners, to monitoring fishing activity in Irish waters to supporting the Irish Army, the LÉ Emer has been fulfilling it's important role for 35 years now.
First of all, Derek met up with the Captain of the ship, Alan O'Regan...
LÉ Emer & Samuel Beckett Bridge
LÉ Emer
LÉ Emer
Marine Engineering Officer Lt. Dan Manning
The pantry onboard the LÉ Emer
Lt Commander Alan O'Regan & Lt Commander Patricia Butler
Brenda beds down for the night!
Lt Commander Patricia Butler, Brenda Donohue, Marine Engineering Officer Dan Manning, Exectuive Officer Lt Alan Flynn & Lt Commander Alan O'Regan
Dan Manning, Conor O'Brien & Alan O'Regan
Plaque presented to Derek & Brenda
For more information about the LÉ Emer, click here.
Stamp Competition
The proud and selfless service of the Irish Defence Forces was honoured just last week by An Post with four new 60c stamps, designed by Zinc Design Consultants and depicting the four branches of the force: Army, Navy, Air Corps and Reserve Defence Force.
The stamps, a First Day Cover and a Prestige Booklet containing additional background information and extra stamps are available at the GPO, main post offices, and online at www.irishstamps.ie.
And to mark this, we have a special competition! An Post is floating our boat with a special Mooney Giveaway of a special twin-pack:
A Defence Forces Prestige Booklet containing four of each of the stamps together with additional photographs and information
PLUS
A collector's First Day Cover envelope which features all four stamps and the date of issue franking mark – We have ten of those special packs to give away all courtesy of irishstamps.ie
And you can view or purchase those new stamps and booklets at irishstamps.ie.
THIS COMPETITION HAS NOW CLOSED!
We have our ten winners, and we will be revealing who they are after 4pm today!
The question that we asked was:
In Irish mythology, who was Cú Chulainn married to?
For more information about the new stamp set to honour the Irish Defence Forces, click here.
Defence Force Stamps
Philatelist Michael Kelly came in to show Derek the latest issue from An Post celebrating 60 years of overseas service by the Irish Defence Forces. The four-stamp set depicts the four branches of the forces – the Army, Naval Service, Air Corps and Reserve Defence Force.
Michael also told us about STAMPA. Stampa is a stamp exhibition which has been held in Ireland since 1972. Every year features expert philatelists, valuers, exhibitors and award-winning displays at this prestigious event. Each year members of Stampa receive a limited edition set of specially overprinted souvenir sheets and booklets which are collectors' items.
Hedgerows: It is an offence to 'cut, grub, burn or otherwise destroy hedgerows on uncultivated land during the nesting season from 1 March to 31 August, subject to certain exceptions'. For more information, click here.
UPDATE: February 29th 2016 - Press Release From BirdWatch Ireland:
Putting the record straight: Dates for burning and hedge-cutting have NOT changed
BirdWatch Ireland, Ireland's largest conservation charity, is very concerned about misinformation that is currently circulating regarding the dates within which the burning of vegetation and cutting of hedges is permitted. It would like to remind landowners that all burning and cutting must cease on 29th February this year and that burning and cutting remains prohibited from 1st March to 31st August.
Despite attempts by the Minister for Arts, Heritage and the Gaeltacht, Heather Humphreys T.D., to change the laws regulating these dates by introducing the Heritage Bill 2016 earlier this year, it is important to note that the proposed date changes were ultimately NOT made. This is because the bill failed to pass through both houses of the Oireachtas before the recent dissolution of the Dáil in advance of the general election.
The laws in place governing the dates for hedge-cutting and upland burning therefore remain unchanged. The period within which cutting and burning is prohibited are set down in Section 40 of the Wildlife Act 1976 (as amended in 2000), which states that:
(a) It shall be an offence for a person to cut, grub, burn or otherwise destroy, during the period beginning on the 1st day of March and ending on the 31st day of August in any year, any vegetation growing on any land not then cultivated.
(b) It shall be an offence for a person to cut, grub, burn or otherwise destroy any vegetation growing in any hedge or ditch during the period mentioned in paragraph (a) of this subsection (above).
The existing law provides exemptions for road safety and other circumstances and should be read carefully to ensure compliance.
Section 40 of the Wildlife Act exists to protect nesting birds. Many of our upland bird species are in decline and are in danger of extinction in Ireland; amongst them is the Curlew, which has declined by 80%. Many birds which nest in hedgerows into August are also in serious decline, including the endangered Yellowhammer. The changes to the cutting and burning dates which had been proposed in the now-defunct Heritage Bill 2016 would have caused serious impacts to these birds. A petition launched by BirdWatch Ireland in conjunction with several other national conservation organisations to stop these changes attracted more than 16,200 signatures and rising.
BirdWatch Ireland would also like to advise members of the public that if they see hedges being cut or fires in the uplands on or after 1st March, such activity could be illegal. In such cases, we would encourage people to contact the National Parks and Wildlife Service (www.npws.ie) to report such activity.
BirdWatch Ireland warmly welcomes the demise of the Heritage Bill 2016 and sincerely hopes that any future administration will consider the importance of Ireland's natural heritage and will not attempt to reintroduce such a flawed and damaging piece of legislation.
To contact your local wildlife ranger, click here for contact details. To read the Wildlife (Amendment) Act 2000, click here.
IMPORTANT NOTICE
Please DO NOT send any live, dead or skeletal remains of any creature whatsoever to Mooney Goes Wild.
If you find an injured animal or bird, please contact the National Parks & Wildlife Service on 1890 20 20 21, or BirdWatch Ireland, on 01 281-9878, or visit www.irishwildlifematters.ie
***CLICK HERE TO FIND OUT EVERYTHING YOU NEED TO KNOW ABOUT DAWN CHORUS 2017!***
***Download the Dawn Chorus 2017 podcasts***
Dawn Chorus 2017 - First Hour - 00:00 - 01:00
Dawn Chorus 2017 - Second Hour - 01:00 - 02:00
Dawn Chorus 2017 - Third Hour - 02:00 - 03:00
Dawn Chorus 2017 - Fourth Hour - 03:00 - 04:00
Dawn Chorus 2017 - Fifth Hour - 04:00 - 05:00