Mooney, Tuesday September 17th 2013
Dawn Chorus 2018
This year's Dawn Chorus programme will take place on Sunday, May 6th 2018, and will be broadcast from across Europe and beyond between midnight and 7am! For more information, click here.
Follow Us On Social Media:
Facebook: www.facebook.com/rtenature
E-mail Us: mooney@rte.ie
Caring For Wild Animals
Please note that many species of mammals, birds, invertebrates etc... are protected under law and that, even with the best of intentions, only someone holding a relevant licence from the National Parks & Wildlife Service should attempt the care of these animals. For full details, please click here to read the NPWS Checklist of protected & rare species in Ireland. If you are concerned about a wild animal, please contact your local wildlife ranger - click here for details.
Events & Listings
Click here for a full list of events taking place around the country, and movies currently on release, which might be of interest to wildlife lovers!
Nature LIVE
On Sunday May 6th, 2018, RTÉ's Wild Island season goes international as Derek Mooney hosts one of the most ambitious LIVE natural history programmes ever undertaken. Broadcasting live from six countries across Europe, Nature LIVE will showcase some of the continents most extraordinary wildlife, from Polar Bears in the Norwegian Arctic to Flamingoes in southern Spain to Basking Sharks off the west of Ireland. This one-hour special will be anchored by RTÉ presenter Derek Mooney from the banks of Dublin's River Liffey, with wildlife film-maker Colin Stafford-Johnson on the Blasket Islands.
Viewers can take part by sharing their own pictures and videos of nature and wildlife using #naturelive from wherever they live in Europe.
JOIN US
We have a limited number of audience tickets for this live event. Apply for tickets by email to natureliveaudience@rte.ie
Location: Sir John Rogerson's Quay, Dublin
Date: Sunday 6th May 2018
Time: 16.30 - 18.00
*Gates close at 16.45!
Please note that this is an unseated event and outdoors so you will need to wear appropriate clothing for the Irish weather. We need the following information: The number of tickets you are applying for. Your name, surname, age contact phone number and address. The names, surnames and ages of your guests.
*Unfortunately we cannot accommodate for Children under 12yrs. All minors under 16 must be accompanied by an adult/guardian
Tickets are limited so first come first served!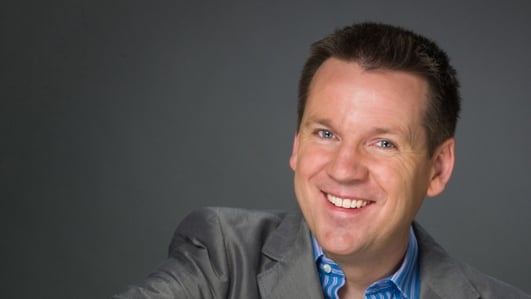 On Mooney today...
Derek and Brenda pay a special visit to one of Ireland's naval vessels, the LE Emer. After 35 years in service, the ship is being decommissioned this week. The Captain and crew of the LE Emer tell us about their working days on the ship, the operations they've been involved in and the moments which they'll treasure...
Onboard The LÉ Emer
It was a very proud moment for Derek, Brenda and Mooney, when we were welcomed onboard the LÉ Emer last Friday, one week before she's decommissioned.
The LÉ Emer, named after the wife of Cuchculainn, is currently one of eight ships in the Naval Fleet. She was launched from the Verolme dockyard in Cork in 1977 and entered service the following year.
In 1979 she chalked up a notable first when she travelled to the Lebanon to resupply Irish Troops serving with the United Nations – the first such deployment by an Irish Naval Ship.
But it was in 1984 that she probably first came to the attention of most Irish people, when she intercepted a trawler called the Marita Ann carrying arms to the IRA.
From intercepting gun runners, to monitoring fishing activity in Irish waters to supporting the Irish Army, the LÉ Emer has been fulfilling it's important role for 35 years now.
First of all, Derek met up with the Captain of the ship, Alan O'Regan...
LÉ Emer & Samuel Beckett Bridge
LÉ Emer
LÉ Emer
Marine Engineering Officer Lt. Dan Manning
The pantry onboard the LÉ Emer
Lt Commander Alan O'Regan & Lt Commander Patricia Butler
Brenda beds down for the night!
Lt Commander Patricia Butler, Brenda Donohue, Marine Engineering Officer Dan Manning, Exectuive Officer Lt Alan Flynn & Lt Commander Alan O'Regan
Dan Manning, Conor O'Brien & Alan O'Regan
Plaque presented to Derek & Brenda
For more information about the LÉ Emer, click here.
Stamp Competition
The proud and selfless service of the Irish Defence Forces was honoured just last week by An Post with four new 60c stamps, designed by Zinc Design Consultants and depicting the four branches of the force: Army, Navy, Air Corps and Reserve Defence Force.
The stamps, a First Day Cover and a Prestige Booklet containing additional background information and extra stamps are available at the GPO, main post offices, and online at www.irishstamps.ie.
And to mark this, we have a special competition! An Post is floating our boat with a special Mooney Giveaway of a special twin-pack:
A Defence Forces Prestige Booklet containing four of each of the stamps together with additional photographs and information
PLUS
A collector's First Day Cover envelope which features all four stamps and the date of issue franking mark – We have ten of those special packs to give away all courtesy of irishstamps.ie
And you can view or purchase those new stamps and booklets at irishstamps.ie.
THIS COMPETITION HAS NOW CLOSED!
We have our ten winners, and we will be revealing who they are after 4pm today!
The question that we asked was:
In Irish mythology, who was Cú Chulainn married to?
For more information about the new stamp set to honour the Irish Defence Forces, click here.
Defence Force Stamps
Philatelist Michael Kelly came in to show Derek the latest issue from An Post celebrating 60 years of overseas service by the Irish Defence Forces. The four-stamp set depicts the four branches of the forces – the Army, Naval Service, Air Corps and Reserve Defence Force.
Michael also told us about STAMPA. Stampa is a stamp exhibition which has been held in Ireland since 1972. Every year features expert philatelists, valuers, exhibitors and award-winning displays at this prestigious event. Each year members of Stampa receive a limited edition set of specially overprinted souvenir sheets and booklets which are collectors' items.
Hedgerows: It is an offence to 'cut, grub, burn or otherwise destroy hedgerows on uncultivated land during the nesting season from 1 March to 31 August, subject to certain exceptions'. For more information, click here.
To contact your local wildlife ranger, click here for contact details. To read the Wildlife (Amendment) Act 2000, click here.
IMPORTANT NOTICE
Please DO NOT send any live, dead or skeletal remains of any creature whatsoever to Mooney Goes Wild.
If you find an injured animal or bird, please contact the National Parks & Wildlife Service on 1890 20 20 21, or BirdWatch Ireland, on 01 281-9878, or visit www.irishwildlifematters.ie