Mooney, Monday September 16th 2013
This year's Dawn Chorus programme took place on Sunday, May 6th 2018, and was a roaring success! All India Radio producer Monika Gulati sent us a pic of herself sporting our Dawn Chorus beanie!!
May Events
Well whilst our Dawn Chorus programme may have finished for another year, throughout May, events are still taking place around the country to celebrate the beautiful birdsong that our feathered friends provide. For more information on these events, and on the annual Burren In Bloom festival that takes place from May 18th - 20th, visit our events listings page! And if you have an event you'd like to let our listeners know about, e-mail mooney@rte.ie.
Follow Us On Social Media:
Facebook: www.facebook.com/rtenature
E-mail Us: mooney@rte.ie
Caring For Wild Animals
Please note that many species of mammals, birds, invertebrates etc... are protected under law and that, even with the best of intentions, only someone holding a relevant licence from the National Parks & Wildlife Service should attempt the care of these animals. For full details, please click here to read the NPWS Checklist of protected & rare species in Ireland. If you are concerned about a wild animal, please contact your local wildlife ranger - click here for details.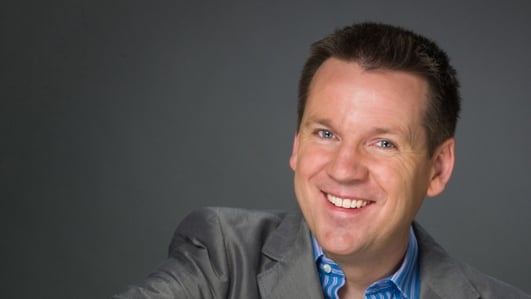 On Mooney today...
Crystal Swing tell us why Midleton will come to a standstill later this month, and we find out how bookshops can sell books for a fiver!
RTÉ Big Music Week - Train Competition
RTÉ's Big Music Week starts on Monday, September 30th, and this year we have a train! The train will travel across the country and will be packed with musicians, comedians and entertainers.
Members of the public will be invited on to the train at different stages and will be entertained at station session and events when the train stops.
So to celebrate, we have a one-day only competition!
Watch this video closely (as often as you like!) and tell us in which carriages (1, 2 or 3) you will find each of the following radio personalities:
a) Derek Mooney
b) Joe Duffy
c) Ryan Tubridy
If you think you know the answer, then e-mail mooney@rte.ie with your answers, plus your name, address and a contact number. The competition will close at 4pm today, Monday, September 16th.
And for one lucky winner, we'll have a pair of tickets to Mooney Tunes 9 in December plus an overnight stay at the Morgan Hotel in Dublin!
The RTÉ Big Music Week till take place from Monday, September 30th 2013 until to Sunday, October 6th 2013 - this will be the 4th annual Music Week.
RTÉ will broadcast content across the week on radio, TV, online and mobile - for more, check out www.rte.ie/bigmusicweek.
Crystal Swing
Rock'n'Roll was never meant to be this much fun! Ireland's favourite musical trio, Crystal Swing, are back recording, with a new single (a cover of the classic Happy Days) as well as having performed a string of concerts around Ireland and further afield!
As old friends of the programme, we're delighted that Derek Burke, his sister Dervla and mother Mary - aka Crystal Swing - are back in studio this afternoon to perform Happy Days, and to have a chat with Derek!
To watch the music video for Happy Days, click here:
For more on Crystal Swing, visit www.crystalswing.com.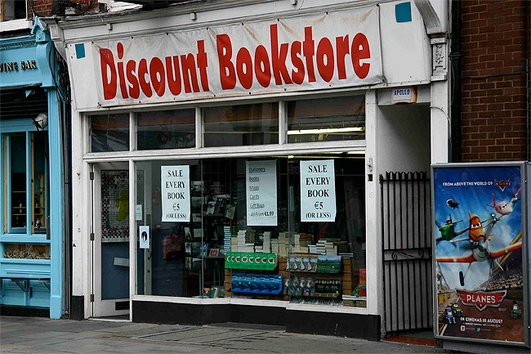 €5 Bookstores
Since the recession has started, more and more people have gone back to reading books. Libraries have noticed an increase in membership, but a number of small Discount Bookstores have also sprung up around the country, selling books at a fraction of the cover price.
How can these shops manage to sell books at less than half the normal price? Our reporter, Terry Flanagan, headed into Merrion Row where he met up with Paddy West of the Dublin Discount Bookstore...
Paddy West of the Dublin Discount Bookstore
The Dublin Discount Bookstore
The Dublin Discount Bookstore
Hedgerows: It is an offence to 'cut, grub, burn or otherwise destroy hedgerows on uncultivated land during the nesting season from 1 March to 31 August, subject to certain exceptions'. For more information, click here.
To contact your local wildlife ranger, click here for contact details. To read the Wildlife (Amendment) Act 2000, click here.
IMPORTANT NOTICE
Please DO NOT send any live, dead or skeletal remains of any creature whatsoever to Mooney Goes Wild.
If you find an injured animal or bird, please contact the National Parks & Wildlife Service on 1890 20 20 21, or BirdWatch Ireland, on 01 281-9878, or visit www.irishwildlifematters.ie