Mooney, Thursday September 12th 2013
On Mooney today...
European champion sailor Annalise Murphy will be in studio with Derek today, talking about the highs and lows of top level competition. Futurologist Ray Hammond imagines how Dublin will look in years to come and predicts a future in which some robots will help us while others will threaten us. And who does the housework in your home and how does that impact on your relationship with your partner? To find out tune in to Mooney today from 3 o'clock...
Sharing The Housework
It seems that one of the biggest obstacles to domestic bliss is that prickly issue surrounding the fair distribution of housework. There are differing views as to who the main culprits in relationships are – so Brenda Donohue has been out and about to find out whether men or women share the housework evenly, or just leave it all to their other half to do...
The hot topic of equal housework is the subject of endless newspaper articles and there is even a new book out recently called Getting To 50/50: How Working Parents Can Have It All, where two very successful women – Sharon Meers and Joanna Strober - argue that a family can only thrive when husbands commit to taking on half the chores and childcare issues.
We want to put this theory to the test. We want to hear from the couples of Ireland, those of you who are super successful... and those of you have one person that just does not pull their weight... it doesn't matter whether it is the man or woman who is not pulling his or her weight - if this is an issue is your home, get in touch with us!
You can e-mail us at mooney@rte.ie, tweet us @MooneyShow, or write to us at MOONEY, RTE Radio One, Donnybrook, Dublin 4.
Mooney's Thursday Quiz
It's Thursday, it's MOONEY, so what does that mean?
Well, "Mooney's Thursday Quiz" of course!!!
Our contestants were selected yesterday, and for one lucky winner, we have a very special prize: a luxury break to the beautiful Parknasilla Resort and Spa in Sneem, Co Kerry – along the Wild Atlantic Way and the Ring of Kerry!
Our winner can choose one of two prize options:
Option 1: MIDWEEK - Three nights bed and breakfast in Parknasilla, with dinner on two evenings of our winners' choice in the hotel's fine-dining restaurant 'The Pygmalion' PLUS three rounds of golf on the hotel's 12-hole golf course! This prize can be taken from now until October 24th 2013, and from March 1st - April 30th 2014 (excluding the two weeks of Easter holidays).
Option 2: WEEKEND - Two nights bed and breakfast in Parknasilla, with dinner on one evening of our winners' choice in the hotel's fine-dining restaurant 'The Pygmalion' PLUS two rounds of golf on the hotel's 12-hole golf course! This prize can be taken from now until December 14th 2013.
While there you might like to visit The Spa, take a dip in an outdoor hot tub, or take a walk on the 'Fairy Trail' or any of the 500 acres of trails the hotel boasts.
For more information about Parknasilla Resort & Spa, Sneem, Co. Kerry, visit www.parknasillahotel.ie.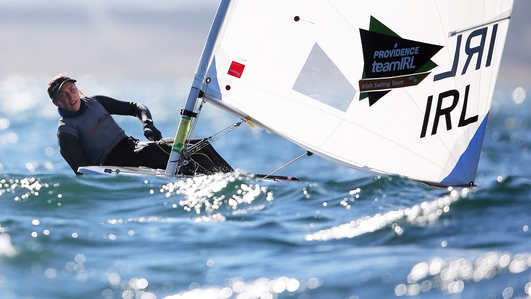 Annalise Murphy
She may have spectacularly JUST missed out on a medal at the London Olympics last year, but last weekend Annalise Murphy arrived off the water in Dun Laoghaire - not to commiserations, but to congratulations - as she was crowned European champion in the Laser Radial class – beating off 89 other sailors in total! The 23-year-old Rathfarnham woman won at the home club where she has trained since a child - and now has her sights set on the Rio de Janeiro Olympics in 2016!
And we are delighted that Annaliese joins Derek in studio this afternoon to chat about her training, her experience of the 2012 Olympic Games in London, and planning for the 2016 Olympic Games in Rio de Janeiro!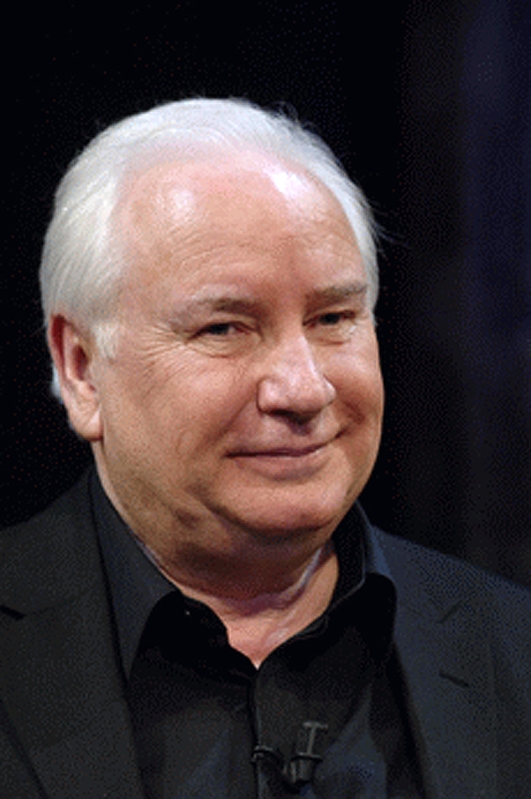 Ray Hammond & Futurology
Have you ever wondered what the world will look like in 50, 40 or even 20 years time? Technology is developing so fast that in the relatively near future the way we grow our food, the architecture of the buildings we live in and the length of our lives will change radically.
Science fiction writers have been imagining the future for years. In 1865 Jules Verne's From The Earth To The Moon predicted humans landing on the moon a full century before that one small step for man became a reality. A whole decade before their development, sci-fi legend Arthur C. Clarke wrote about communication satellites in Wireless World – with Captain Kirk and his crew on the U.S.S. Enterprise using the earliest mobile phones. And the Alduous Huxley classic Brave New World from 1932 spookily predicted test tube babies, cloning and genetic manipulation.
It may surprise you to hear that there are real people in the real world who dedicate their entire lives to picturing the future. People like Ray Hammond (pictured) who is Europe's most experienced, most successful and most widely published futurist – or futurologist if you prefer. For more than 30 years he has researched, written, spoken and broadcast about how major trends will affect society and business in the future, and today, he joins Derek on the phone to tell us what he believes the future holds... For more information about Ray, visit www.rayhammond.com.