Mooney, Monday September 9th 2013
This year's Dawn Chorus programme took place on Sunday, May 6th 2018, and was a roaring success! All India Radio producer Monika Gulati sent us a pic of herself sporting our Dawn Chorus beanie!!
May Events
Well whilst our Dawn Chorus programme may have finished for another year, throughout May, events are still taking place around the country to celebrate the beautiful birdsong that our feathered friends provide. For more information on these events, and on the annual Burren In Bloom festival that takes place from May 18th - 20th, visit our events listings page! And if you have an event you'd like to let our listeners know about, e-mail mooney@rte.ie.
Follow Us On Social Media:
Facebook: www.facebook.com/rtenature
E-mail Us: mooney@rte.ie
Caring For Wild Animals
Please note that many species of mammals, birds, invertebrates etc... are protected under law and that, even with the best of intentions, only someone holding a relevant licence from the National Parks & Wildlife Service should attempt the care of these animals. For full details, please click here to read the NPWS Checklist of protected & rare species in Ireland. If you are concerned about a wild animal, please contact your local wildlife ranger - click here for details.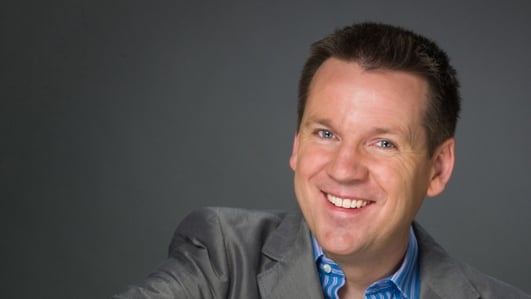 On Mooney today...
The Germans are known to be highly efficient, punctual, thrifty and law abiding - we speak to the English reporter who tried to live like the Germans for a fascinating documentary. Brenda Donohue gets expert advice on the most nutritious foods to put in your lunchbox, and we hear about a new play which explores trying to find love on the internet...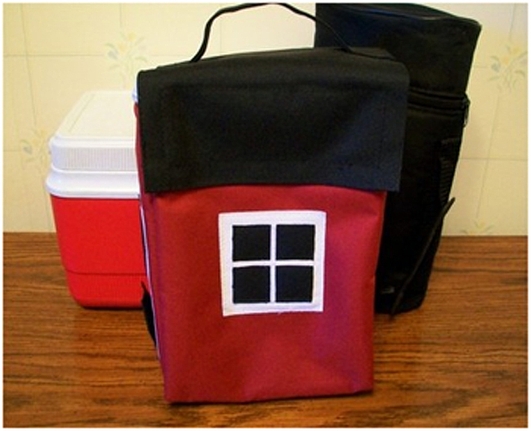 What You Should Be Putting In Your Lunchbox!
Well - the drama is over! The children are all settled down in school for the new term and it's back to the routine of uniforms, collections and lunch boxes. But did you know that two out of every three Irish parents struggle to come up with healthy ideas to fill school lunch boxes on a daily basis?
Come to think of it, it's not just children that struggle with interesting, healthy lunches boxes - we all do.
Whether we are going on a long road trip, bringing a lunch into work or packing a sandwich to bring to Croke Park for The All-Ireland Hurling Final replay.
Brenda met up with nutritionist and dietician Dr Mary McCreery, from Blackrock Clinic, who believes it's important to put food in your lunch box that you LIKE as opposed to something you don't really like, but believe to be healthy...
For more information on how to create a healthy and varied lunchbox, this info page and download from SafeFood may be of interest: http://www.safefood.eu/Publications/Consumer-info/Healthy-lunchboxes.aspx.
Living Like A German
There are some people that are what you might call devoted to their work, but there are few of any of us who have gone quite to the extremes of BBC journalist and documentary maker Justin Rowlatt...
Firstly, his wife walked to hospital in labour because he had committed to reduce the carbon footprint of his entire family for a year - and then he brought half his family to live in German to try and see how German they could become!
Justin working at the Faber Castell pencil factory in Germany
For one, he found out that he would have to be very focused on his job, and not send texts while working at a pencil factory! Justin joins us from the BBC studios today to tell us what prompted him to up sticks and take his family teutonic...
For more information about the BBC TV programme Make Me A German, visit www.bbc.co.uk/programmes/b038669g.
Dublin Fringe Festival & GRINDR/ A Love Story
Dublin's Fringe Festival is in full flight all across the capital, with over 100 productions about everything under the sun - from the GAA to Australian Dance troupes in briefs to comedy to dance!
And the woman who has been at the helm of the ship guiding it through the choppy waters of recession is its director Roise Goan, who joins Derek in studio to give us the lowdown on what's on. And we're also joined in studio by young playwright Oisin McKenna, who tells us about his play on finding love on the internet, called GRINDR/ A Love Story.
For more information about Dublin Fringe Festival, visit www.fringefest.com. And for more information about GRINDR/ A Love Story, visit www.fringefest.com/programme/grindr-a-love-story. Please note that the play is not suitable for children.
Hedgerows: It is an offence to 'cut, grub, burn or otherwise destroy hedgerows on uncultivated land during the nesting season from 1 March to 31 August, subject to certain exceptions'. For more information, click here.
To contact your local wildlife ranger, click here for contact details. To read the Wildlife (Amendment) Act 2000, click here.
IMPORTANT NOTICE
Please DO NOT send any live, dead or skeletal remains of any creature whatsoever to Mooney Goes Wild.
If you find an injured animal or bird, please contact the National Parks & Wildlife Service on 1890 20 20 21, or BirdWatch Ireland, on 01 281-9878, or visit www.irishwildlifematters.ie Jumbo Breakfast Roll
Pat Shortt
3:09