Mooney, Friday September 6th 2013
This year's Dawn Chorus programme took place on Sunday, May 6th 2018, and was a roaring success! All India Radio producer Monika Gulati sent us a pic of herself sporting our Dawn Chorus beanie!!
May Events
Well whilst our Dawn Chorus programme may have finished for another year, throughout May, events are still taking place around the country to celebrate the beautiful birdsong that our feathered friends provide. For more information on these events, and on the annual Burren In Bloom festival that takes place from May 18th - 20th, visit our events listings page! And if you have an event you'd like to let our listeners know about, e-mail mooney@rte.ie.
Follow Us On Social Media:
Facebook: www.facebook.com/rtenature
E-mail Us: mooney@rte.ie
Caring For Wild Animals
Please note that many species of mammals, birds, invertebrates etc... are protected under law and that, even with the best of intentions, only someone holding a relevant licence from the National Parks & Wildlife Service should attempt the care of these animals. For full details, please click here to read the NPWS Checklist of protected & rare species in Ireland. If you are concerned about a wild animal, please contact your local wildlife ranger - click here for details.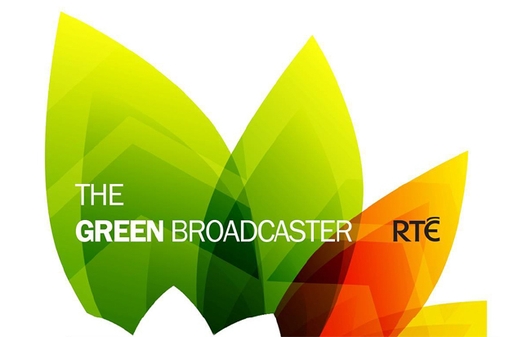 Report Shows RTÉ's Green Initiatives Resulted In Savings Of €700,000
As you may know, this week we launched our FUEL YOUR SCHOOL competition in conjunction with Electric Ireland and Greenstar - where four primary schools (one from each province) can each win a year's worth of electricity to the value of €5000.
All you have to do is tell us in no more than 400 words what YOUR school has been doing to help the environment. The email address is fuelyourschool@rte.ie; the closing date is Wednesday, September 11th 2013.
Also this week, RTÉ produced a report showing how it has managed to save €700,000 by implementing some waste-reducing schemes.
So when Miriam O'Callaghan brings her empty bottle to the bottle bank, when Ryan Tubridy prints double-sided running orders and when Joe Duffy recycles his newspapers - it all contributes to savings for the organisation.
And we're not just patting ourselves on the back here, there is a lesson to be learned for other companies in how to save money by being simply 'greener'.
The waste from all the RTÉ buildings eventually goes to an area at the back of the campus where it is all processed - and it is to there we go live, and to Eanna Ni Lamhna!
The report was published by RTÉ, in conjunction with the Environmental Protection Agency and Greenstar; click here to read the full report. And for more details about the Fuel Your School competition, click here.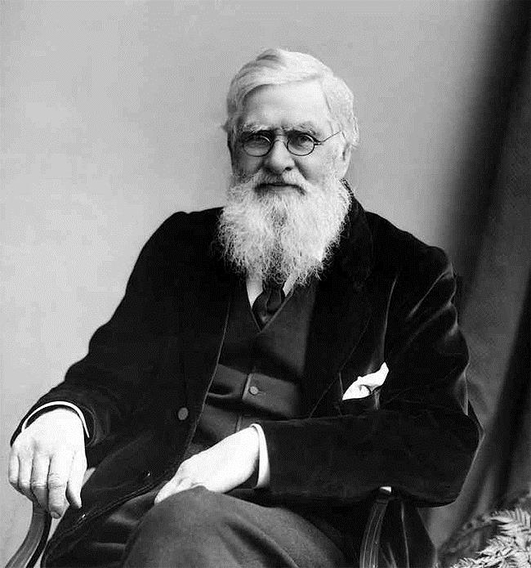 Centenary Of Death Of Alfred Russel Wallace
To commemorate the 100th anniversary of the death of Alfred Russel Wallace (on November 7th 1913) and to discover more about this extraordinary man, Derek Mooney and Dr. Richard Collins visit the Natural History Museum in London. There they talk to entomologist and evolutionary biologist Dr. George Beccaloni. Alfred Russel Wallace, independently of Charles Darwin, proposed the Theory of Evolution by Natural Selection, and he was considered the 19th century's leading expert on the geographical distribution of animal species - he's sometimes called the "father of biogeography".
Richard Collins pictured with Dr. George Beccaloni
Dr. Beccaloni is also the co-author of Natural Selection And Beyond: The Intellectual Legacy Of Alfred Russel Wallace, which is published by Oxford University Press. The ISBN is 978-0-19-923917-7 and the RRP is £18.99.
For more information about Dr. George Beccaloni, click here.
Click here for a list of world-wide events in 2013 associated with Alfred Russel Wallace: http://www.nhm.ac.uk/nature-online/science-of-natural-history/wallace/events/.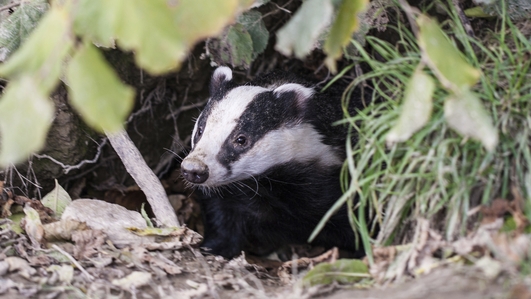 Badger Culling
In an effort to control the spread of Bovine TB in England, the Department for Environment, Food and Rural Affairs (DEFRA) have initiated a badger cull in Somerset and Gloucestershire. Reports claim that bovine TB cost the British taxpayer approximately £100 million in 2012 and that could cost £1billion over the next decade. DEFRA claim that "No other country has successfully tackled bovine TB without addressing infection in both wildlife and cattle". 5,000 badgers are expected to be killed in controlled shootings over a six week period.
Naturalist, author and presenter of BBC SpringWatch and AutumnWatch, Chris Packham, tells Derek why he objects to the cull...
So what's the situation in Ireland. How many badgers are there, what scientific studies on TB have been undertaken, and most importantly, is there any chance that the problem could be completely eradicated from the country?
Our reporter, Terry Flanagan, met up with Professor Tom Hayden of UCD to find out more...
Hedgerows: It is an offence to 'cut, grub, burn or otherwise destroy hedgerows on uncultivated land during the nesting season from 1 March to 31 August, subject to certain exceptions'. For more information, click here.
To contact your local wildlife ranger, click here for contact details. To read the Wildlife (Amendment) Act 2000, click here.
IMPORTANT NOTICE
Please DO NOT send any live, dead or skeletal remains of any creature whatsoever to Mooney Goes Wild.
If you find an injured animal or bird, please contact the National Parks & Wildlife Service on 1890 20 20 21, or BirdWatch Ireland, on 01 281-9878, or visit www.irishwildlifematters.ie