Mooney, Friday September 6th 2013
Dawn Chorus 2018
This year's Dawn Chorus programme will take place on Sunday, May 6th 2018, and will be broadcast from across Europe and beyond between midnight and 7am! For more information, click here.
Follow Us On Social Media:
Facebook: www.facebook.com/rtenature
E-mail Us: mooney@rte.ie
Caring For Wild Animals
Please note that many species of mammals, birds, invertebrates etc... are protected under law and that, even with the best of intentions, only someone holding a relevant licence from the National Parks & Wildlife Service should attempt the care of these animals. For full details, please click here to read the NPWS Checklist of protected & rare species in Ireland. If you are concerned about a wild animal, please contact your local wildlife ranger - click here for details.
Events & Listings
Click here for a full list of events taking place around the country, and movies currently on release, which might be of interest to wildlife lovers!
Nature LIVE
On Sunday May 6th, 2018, RTÉ's Wild Island season goes international as Derek Mooney hosts one of the most ambitious LIVE natural history programmes ever undertaken. Broadcasting live from six countries across Europe, Nature LIVE will showcase some of the continents most extraordinary wildlife, from Polar Bears in the Norwegian Arctic to Flamingoes in southern Spain to Basking Sharks off the west of Ireland. This one-hour special will be anchored by RTÉ presenter Derek Mooney from the banks of Dublin's River Liffey, with wildlife film-maker Colin Stafford-Johnson on the Blasket Islands.
Viewers can take part by sharing their own pictures and videos of nature and wildlife using #naturelive from wherever they live in Europe.
JOIN US
We have a limited number of audience tickets for this live event. Apply for tickets by email to natureliveaudience@rte.ie
Location: Sir John Rogerson's Quay, Dublin
Date: Sunday 6th May 2018
Time: 16.30 - 18.00
*Gates close at 16.45!
Please note that this is an unseated event and outdoors so you will need to wear appropriate clothing for the Irish weather. We need the following information: The number of tickets you are applying for. Your name, surname, age contact phone number and address. The names, surnames and ages of your guests.
*Unfortunately we cannot accommodate for Children under 12yrs. All minors under 16 must be accompanied by an adult/guardian
Tickets are limited so first come first served!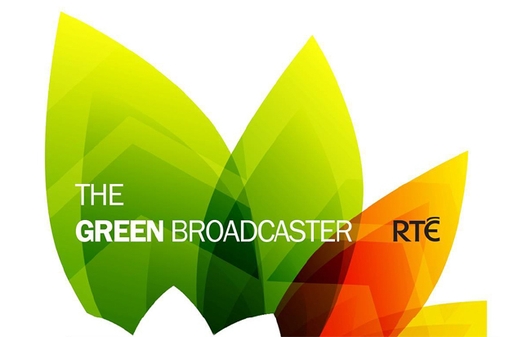 Report Shows RTÉ's Green Initiatives Resulted In Savings Of €700,000
As you may know, this week we launched our FUEL YOUR SCHOOL competition in conjunction with Electric Ireland and Greenstar - where four primary schools (one from each province) can each win a year's worth of electricity to the value of €5000.
All you have to do is tell us in no more than 400 words what YOUR school has been doing to help the environment. The email address is fuelyourschool@rte.ie; the closing date is Wednesday, September 11th 2013.
Also this week, RTÉ produced a report showing how it has managed to save €700,000 by implementing some waste-reducing schemes.
So when Miriam O'Callaghan brings her empty bottle to the bottle bank, when Ryan Tubridy prints double-sided running orders and when Joe Duffy recycles his newspapers - it all contributes to savings for the organisation.
And we're not just patting ourselves on the back here, there is a lesson to be learned for other companies in how to save money by being simply 'greener'.
The waste from all the RTÉ buildings eventually goes to an area at the back of the campus where it is all processed - and it is to there we go live, and to Eanna Ni Lamhna!
The report was published by RTÉ, in conjunction with the Environmental Protection Agency and Greenstar; click here to read the full report. And for more details about the Fuel Your School competition, click here.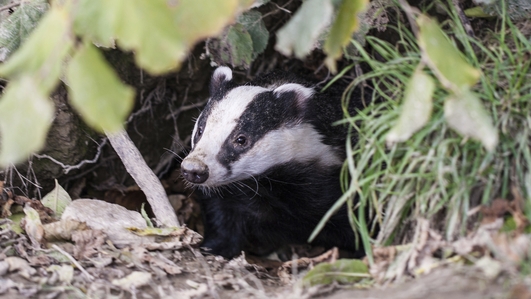 Badger Culling
In an effort to control the spread of Bovine TB in England, the Department for Environment, Food and Rural Affairs (DEFRA) have initiated a badger cull in Somerset and Gloucestershire. Reports claim that bovine TB cost the British taxpayer approximately £100 million in 2012 and that could cost £1billion over the next decade. DEFRA claim that "No other country has successfully tackled bovine TB without addressing infection in both wildlife and cattle". 5,000 badgers are expected to be killed in controlled shootings over a six week period.
Naturalist, author and presenter of BBC SpringWatch and AutumnWatch, Chris Packham, tells Derek why he objects to the cull...
So what's the situation in Ireland. How many badgers are there, what scientific studies on TB have been undertaken, and most importantly, is there any chance that the problem could be completely eradicated from the country?
Our reporter, Terry Flanagan, met up with Professor Tom Hayden of UCD to find out more...
Hedgerows: It is an offence to 'cut, grub, burn or otherwise destroy hedgerows on uncultivated land during the nesting season from 1 March to 31 August, subject to certain exceptions'. For more information, click here.
To contact your local wildlife ranger, click here for contact details. To read the Wildlife (Amendment) Act 2000, click here.
IMPORTANT NOTICE
Please DO NOT send any live, dead or skeletal remains of any creature whatsoever to Mooney Goes Wild.
If you find an injured animal or bird, please contact the National Parks & Wildlife Service on 1890 20 20 21, or BirdWatch Ireland, on 01 281-9878, or visit www.irishwildlifematters.ie