Mooney, Wednesday September 4th 2013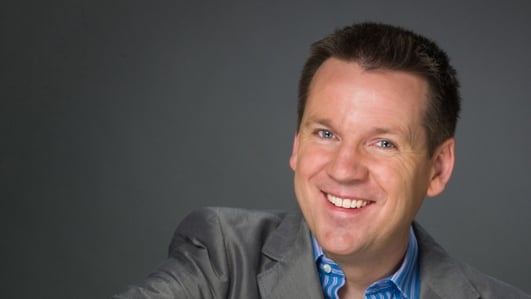 On Mooney today...
Ryan Tubridy is in studio to give us the low down on what Gay, Pat and Ryan get up to when they meet up every so often, and we've music from singer-songwriter Eamon Keane and Dubliners legend, John Sheehan. Brenda Donohue meets the Novas group from Limerick, who took an Irish Rail Journey On Us, plus: is anti-Dublin sentiment from non-Dubs fact, or
Fuel Your School
FUEL YOUR SCHOOL with Mooney, in association with Electric Ireland and GreenStar!
It's September which means It's Back to School and to kick off the new school year, Mooney, in association with Electric Ireland and Greenstar, are giving Primary Schools across Ireland the chance to FUEL YOUR SCHOOL and win a whole year's supply of energy*.
Every primary school in Ireland will have the chance to win free electricity to the value of €5,000 for one year.
The competition is inspired by a new report, which highlights how initiatives across RTÉ, in waste management, energy and water conservation have resulted in environmental related savings of €700,000, prevented 3694 tonnes of waste going to landfill, and elevated recycling rates of 74% for 2012.
The report was published by RTÉ, in conjunction with the Environmental Protection Agency and Greenstar; click here to read the full report.
How to enter:
Derek wants your principal, or a school representative, to tell him in not more than 400 words and one accompanying photograph, not more than 1MB, what they have done to improve their environment, either in the school or in their locality.
Simply e-mail your entry to fuelyourschool@rte.ie. The closing date is Wednesday, September 11th 2013. All entries should include school name, and address, with a contact number for the designated person. Please remember to clearly state your province at the top of your entry.
There will be four winning schools, one from each province which will be selected by an expert Mooney Goes Wild judging panel.
THE JUDGES' DECISIONS ARE FINAL, AND NO CORRESPONDENCE WILL BE ENTERED INTO.
Mooney's Money
Up for grabs each day this week is a fantastic prize for you and a friend to the opening night of 'New Jersey Nights' at the Gaiety theatre next February.
The show is a spectacular celebration of the music of Frankie Valli and The Four Seasons, and takes the audience on a nostalgic musical journey through the career of one of the biggest selling groups of all time featuring the nostalgic hits - Sherry, Rag Dolls, Big Girls Don't Cry, Walk Like A Man and so many more. Tickets are on sale now, but each day this week a lucky winner and guest will be treated to VIP box tickets to the opening night on February 24th, an overnight stay at the 4-star Clarion Hotel with bed and breakfast plus there's also €500 of Mooney's Money too!
Just answer this question:
True or false: Ryan Tubridy is a grandson of John F. Kennedy?
If you think you know the answer, call or text the competition line:
ROI: 1515 71 72 00
NI: 0901 293 3501
text MOONEY followed by your answer and name to 57111 (NI and ROI)
Each text entry costs €1 (incl VAT) or GBP £1.00. Calls from the eircom network will cost €1.02 (incl VAT) and from a BT landline will cost GBP £1.02. Calls from other networks and from mobiles will cost more.
Please note, the person named in the entry must be aged 18 years or older as at date of entry.
Competition lines open from 2pm and will close at 4.20pm on Wednesday, September 4th 2013. Please do not enter outside of the advertised competition window as you will be charged for your entry, but your entry will not be included. From time to time, these open/close times may vary. Any change to the standard open/close times will be announced here and on the show. The cash prize winner will be announced on-air towards the end of Mooney each day.
Lost Socks
Following on from out item on lost socks yesterday and where they go when they go missing, Mooney listener Michael O'Connor contacted the show to tell us about a launderette in Scotland, called The Lost Sock, in Glasgow.
There is another Lost Sock launderette in Buckinghamshire, www.thelostsock.co.uk.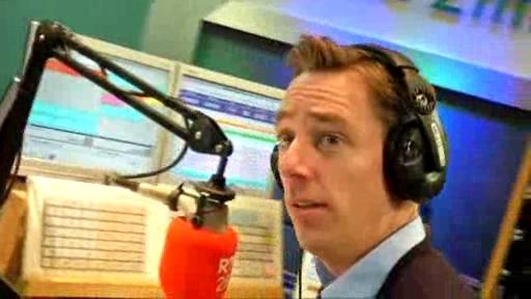 Ryan Tubridy
You know that autumn is here when The Late Late Show appears back on our screens! It means the kids are back to school, the days are getting shorter and it'll soon be time to crank up the radiators or get the fire going again for Friday nights sitting-in over winter.
This Friday, the 52nd season of the longest-running-chat-show-in-the-world starts back.
It is the FIFTH season for the current presenter, Ryan Tubridy – who joins Derek in Radio One's Studio 7 today to talk radio, telly, his 'Radio Heads Drinking Club' [that includes Pat & Gay] – and what the Irish have done for Britain!
Ryan Tubridy's new book is called Rule Hibernia: How Ireland Made Britain Great. His RTÉ 2fm programme Tubridy continues weekdays from 9am-11am (www.rte.ie/2fm/tubridy), and The Late Late Show will return this Friday on RTÉ One at 21:35.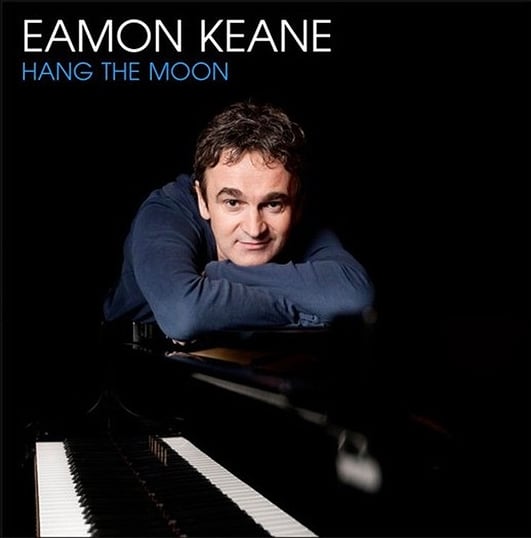 Eamon Keane & John Sheahan
Even though he officially retired from The Dubliners last year after 48 years in the group, legendary Irish folk musician John Sheahan has been busy out and about, gigging away. You will be able to see him next week in the John Field Room of the National Concert Hall with Eamon Keane, and they both join Derek in studio today for a chat, and to perform Amazing Grace and Eamon's own composition, the hauntingly beautiful Hang The Moon.
Eamon Keane In Concert takes place on Wednesday, September 11th at 8pm in the John Field Room at the National Concert Hall. Tickets cost €15. For more information about the concert, click here, and for more on Eamon Keane, visit www.eamonkeanemusic.com.
And the duo will also be taking part in the Cliften Arts Festival, in a lunchtime concert (12:30pm) on September 28th. For more information on this gig, click here.
Is The Rest Of Ireland Anti-Dublin?
Brenda Donohue heads out and about to find out whether the feeling that the rest of the country is anti-Dublin is a reality, or merely a myth...
The Journey's On Us: Novas
Mooney has hooked up with Irish Rail for their "The Journey's On Us" initiative. This is where 100 groups of up to 50 people per group will receive a free return rail journey to anywhere in the country.
We particularly like this initiative as it allows voluntary, sports and charity groups to have a fun day out and not one that will break the bank.
ALL the winners been chosen and throughout the summer, many groups have been availing of their prize and travelling the Irish Rail Network, having a fun day out.
Recently Brenda Donohue met a group from Limerick who had travelled up to Dublin for a day out at the zoo!
Novas (www.novas.ie) are a voluntary agency who care for single adults, families and children who are homeless, at risk of homelessness, entrenched in poverty or experience social exclusion. In 2012, some 1,500 people availed of their services in Limerick, Tipperary, Dublin, Kerry and Cork.
The group applied specifically for funding to take children from their Intensive Family Support Service (IFS) on a summer trip to Dublin Zoo. The IFS service was established in Limerick in 2005, and it cares for families who are homeless or at risk of homelessness. It's largely a preventative service that seeks to intervene before families fall into the cycle of homelessness and to keep the family unit together.
Hedgerows
It is an offence to 'cut, grub, burn or otherwise destroy hedgerows on uncultivated land during the nesting season from 1 March to 31 August, subject to certain exceptions'. For more information, click here.
To contact your local wildlife ranger, click here for contact details. To read the Wildlife (Amendment) Act 2000, click here.
Caring For Wild Animals
Please note that many species of mammals, birds, invertebrates etc... are protected under law and that, even with the best of intentions, only someone holding a relevant licence from the National Parks & Wildlife Service should attempt the care of these animals. For full details, please click here to read the NPWS Checklist of protected & rare species in Ireland. If you are concerned about a wild animal, please contact your local wildlife ranger - click here for details.
IMPORTANT NOTICE
Please DO NOT send any live, dead or skeletal remains of any creature whatsoever to Mooney Goes Wild. If you find an injured animal or bird, please contact the National Parks & Wildlife Service on 1890 20 20 21, or BirdWatch Ireland, on 01 281-9878, or visit www.irishwildlifematters.ie