Mooney, Monday September 2nd 2013
Dawn Chorus 2018
This year's Dawn Chorus programme will take place on Sunday, May 6th 2018, and will be broadcast from across Europe and beyond between midnight and 7am! For more information, click here.
Follow Us On Social Media:
Facebook: www.facebook.com/rtenature
E-mail Us: mooney@rte.ie
Caring For Wild Animals
Please note that many species of mammals, birds, invertebrates etc... are protected under law and that, even with the best of intentions, only someone holding a relevant licence from the National Parks & Wildlife Service should attempt the care of these animals. For full details, please click here to read the NPWS Checklist of protected & rare species in Ireland. If you are concerned about a wild animal, please contact your local wildlife ranger - click here for details.
Events & Listings
Click here for a full list of events taking place around the country, and movies currently on release, which might be of interest to wildlife lovers!
Nature LIVE
On Sunday May 6th, 2018, RTÉ's Wild Island season goes international as Derek Mooney hosts one of the most ambitious LIVE natural history programmes ever undertaken. Broadcasting live from six countries across Europe, Nature LIVE will showcase some of the continents most extraordinary wildlife, from Polar Bears in the Norwegian Arctic to Flamingoes in southern Spain to Basking Sharks off the west of Ireland. This one-hour special will be anchored by RTÉ presenter Derek Mooney from the banks of Dublin's River Liffey, with wildlife film-maker Colin Stafford-Johnson on the Blasket Islands.
Viewers can take part by sharing their own pictures and videos of nature and wildlife using #naturelive from wherever they live in Europe.
JOIN US
We have a limited number of audience tickets for this live event. Apply for tickets by email to natureliveaudience@rte.ie
Location: Sir John Rogerson's Quay, Dublin
Date: Sunday 6th May 2018
Time: 16.30 - 18.00
*Gates close at 16.45!
Please note that this is an unseated event and outdoors so you will need to wear appropriate clothing for the Irish weather. We need the following information: The number of tickets you are applying for. Your name, surname, age contact phone number and address. The names, surnames and ages of your guests.
*Unfortunately we cannot accommodate for Children under 12yrs. All minors under 16 must be accompanied by an adult/guardian
Tickets are limited so first come first served!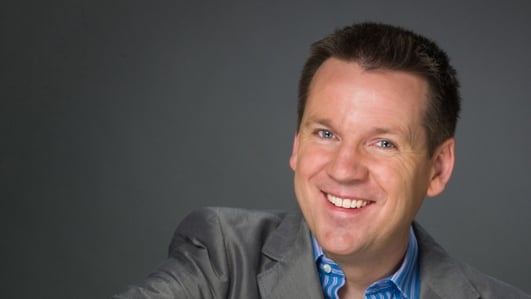 On Mooney today...
We've got a year's supply of electricity to give away to four primary schools - the details of how to enter this fabulous competition will be revealed just after 3pm. Plus song-writer Gerry Fleming tells us about his success with The Hit...
Launch Of 'Fuel Your School' Competition
Today, we are delighted to be launching our FUEL YOUR SCHOOL competition, in association with Electric Ireland and Greenstar.
It does what it says on the tin: if your school wins the prize you will receive free electricity, to the value of €5000 for one year.
It's open to primary schools in the Republic of Ireland, and there will be FOUR winning schools.
And to enter all you have to do is tell us, in not more than 400 words, what you have done to improve your environment, either in the school or in their locality.
You can also send an accompanying photo, not more than 1 MB in size, to illustrate your entry.
And you have from right now until next Wednesday, September 11th to get your entries in. We will only accept one entry per school.
Full details and terms and conditions can be found by clicking here.
The judges are well-known names to listeners of Mooney Goes Wild:
Eanna ni Lamhna is our Munster judge
Richard Collins will be judging Ulster (Donegal, Monaghan and Cavan)
Terry Flanagan is our Connaught Judge
AND... Jim Wilson is a Corkman, so we have made him our LEINSTER judge in the interests of fairness! He joins us today from our Cork studio to explain what he'll be looking for in choosing a winning school...
Jim's latest book is called The Birds Of Ireland: A Field Guide, and is co-written with Mark Carmody. It's published by The Collins Press, the RRP is €14.99, and the ISBN is 9781848891791. More information is available by clicking here.
Whilst Mooney reporter Brenda Donohue is out today at Holy Cross Primary School in Dundrum, Dublin, to talk to the school's Principal Ultan Mac Mathúna, and Green Schools Co-Ordinator Karen Cinnamon, to find out what schools are currently doing to improve their local environment...
Mooney's Money
Up for grabs each day this week is a fantastic prize for you and a friend to the opening night of 'New Jersey Nights' at the Gaiety theatre next February.
The show is a spectacular celebration of the music of Frankie Valli and The Four Seasons, and takes the audience on a nostalgic musical journey through the career of one of the biggest selling groups of all time featuring the nostalgic hits - Sherry, Rag Dolls, Big Girls Don't Cry, Walk Like A Man and so many more. Tickets are on sale now, but each day this week a lucky winner and guest will be treated to VIP box tickets to the opening night on February 24th, an overnight stay at the 4-star Clarion Hotel with bed and breakfast plus there's also €500 of Mooney's Money too!
Just answer this question:
True or false: New Jersey is a state in the USA?
If you think you know the answer, call or text the competition line:
ROI: 1515 71 72 00
NI: 0901 293 3501
text MOONEY followed by your answer and name to 57111 (NI and ROI)
Each text entry costs €1 (incl VAT) or GBP £1.00. Calls from the eircom network will cost €1.02 (incl VAT) and from a BT landline will cost GBP £1.02. Calls from other networks and from mobiles will cost more.
Please note, the person named in the entry must be aged 18 years or older as at date of entry.
Competition lines open from 2pm and will close at 4.20pm on Monday, September 2nd 2013. Please do not enter outside of the advertised competition window as you will be charged for your entry, but your entry will not be included. From time to time, these open/close times may vary. Any change to the standard open/close times will be announced here and on the show. The cash prize winner will be announced on-air towards the end of Mooney each day.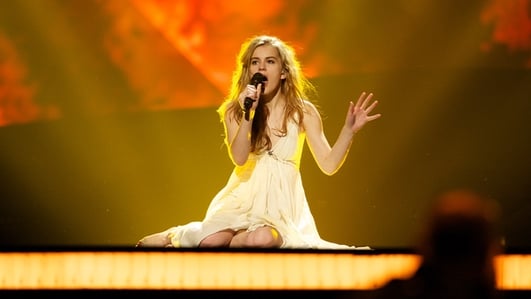 Copenhagen To Host Eurovision Song Contest 2014
This morning, our friends over at Danmarks Radio, the Danish public broadcaster, have just announced the venue for Eurovision 2014.
Next May, the B&W (Burmeister & Wain) Hallerne at the Refshaleøen, Copenhagen, will host the 59th Eurovision Song Contest, under the slogan for 2014 – 'Join Us'.
It's Denmark's third time hosting Eurovision, and they do so next year courtesy of a very charming, 20-year-old, singer-songwriter called Emmelie de Forest, who performed Only Teardrops (pictured).
Our very own EuroGuru, Paul G. Sheridan, is in studio with Derek today, and he reckons the city authorities will have their work cut out for them to get everything ready...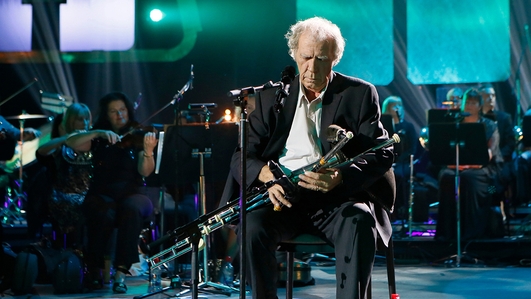 Gerry Fleming, Writer Of The Hit's The Last Great Love Song
Last Friday night, with the backing of the RTÉ Concert Orchestra, Finbar Furey thrilled those at Dublin's O2 Arena and viewers of RTÉ's The Hit with his version of Gerry Fleming's song, The Last Great Love Song.
And after weeks of intense competition, Clonsilla's newest best-known songwriter swooped the €20,000 prize-money for his number one song in the Irish charts.
So what is it like to go from nowhere to number one in the space of a week? Gerry Fleming, who is the man who wrote The Last Great Love Song, is in studio with Derek to explain...
This is Gerry performing his own work:
And here is Finbar performing The Last Great Love Song:
Hedgerows: It is an offence to 'cut, grub, burn or otherwise destroy hedgerows on uncultivated land during the nesting season from 1 March to 31 August, subject to certain exceptions'. For more information, click here.
To contact your local wildlife ranger, click here for contact details. To read the Wildlife (Amendment) Act 2000, click here.
IMPORTANT NOTICE
Please DO NOT send any live, dead or skeletal remains of any creature whatsoever to Mooney Goes Wild.
If you find an injured animal or bird, please contact the National Parks & Wildlife Service on 1890 20 20 21, or BirdWatch Ireland, on 01 281-9878, or visit www.irishwildlifematters.ie