Mooney, Tuesday August 27th 2013
Dawn Chorus 2018
This year's Dawn Chorus programme will take place on Sunday, May 6th 2018, and will be broadcast from across Europe and beyond between midnight and 7am! For more information, click here.
Follow Us On Social Media:
Facebook: www.facebook.com/rtenature
E-mail Us: mooney@rte.ie
Caring For Wild Animals
Please note that many species of mammals, birds, invertebrates etc... are protected under law and that, even with the best of intentions, only someone holding a relevant licence from the National Parks & Wildlife Service should attempt the care of these animals. For full details, please click here to read the NPWS Checklist of protected & rare species in Ireland. If you are concerned about a wild animal, please contact your local wildlife ranger - click here for details.
Events & Listings
Click here for a full list of events taking place around the country, and movies currently on release, which might be of interest to wildlife lovers!
Nature LIVE
On Sunday May 6th, 2018, RTÉ's Wild Island season goes international as Derek Mooney hosts one of the most ambitious LIVE natural history programmes ever undertaken. Broadcasting live from six countries across Europe, Nature LIVE will showcase some of the continents most extraordinary wildlife, from Polar Bears in the Norwegian Arctic to Flamingoes in southern Spain to Basking Sharks off the west of Ireland. This one-hour special will be anchored by RTÉ presenter Derek Mooney from the banks of Dublin's River Liffey, with wildlife film-maker Colin Stafford-Johnson on the Blasket Islands.
Viewers can take part by sharing their own pictures and videos of nature and wildlife using #naturelive from wherever they live in Europe.
JOIN US
We have a limited number of audience tickets for this live event. Apply for tickets by email to natureliveaudience@rte.ie
Location: Sir John Rogerson's Quay, Dublin
Date: Sunday 6th May 2018
Time: 16.30 - 18.00
*Gates close at 16.45!
Please note that this is an unseated event and outdoors so you will need to wear appropriate clothing for the Irish weather. We need the following information: The number of tickets you are applying for. Your name, surname, age contact phone number and address. The names, surnames and ages of your guests.
*Unfortunately we cannot accommodate for Children under 12yrs. All minors under 16 must be accompanied by an adult/guardian
Tickets are limited so first come first served!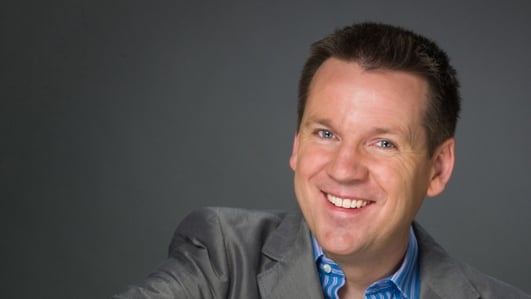 On Mooney today...
We speak to the American student who fooled people into thinking he was a rich and famous celebrity, Brenda Donohue joins residents from Limerick on a special day out, and we're looking for three players for our weekly quiz! The prize is a fabulous five-day break, in one of the Courtyard Lodges or Woodland Villas at Parknasilla Resort & Spa on the Ring of Kerry, for between 2-6 people!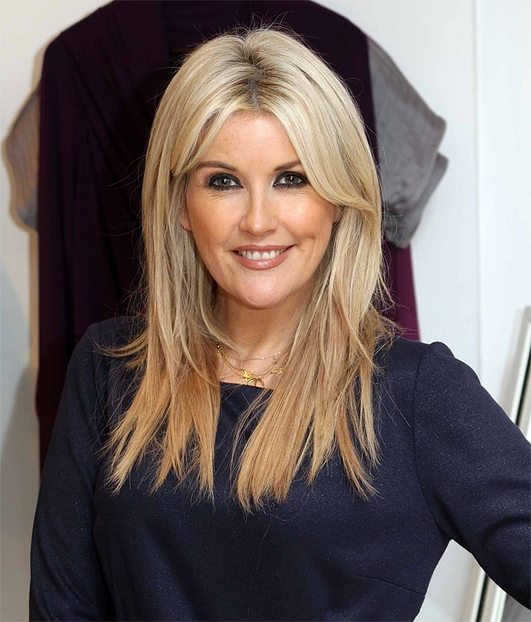 Lisa Fitzpatrick
Lisa Fitzpatrick is one of Ireland's most loved fashion stylists who's also a radio and television broadcaster.
Viewers may know her from TV3's Ireland AM and over the summer she's been charming audiences in the UK with her style segments on ITV's This Morning hosted by Irishman Eamonn Holmes and his wife Ruth Langsford.
She joins Derek in studio today to chat relationships, parenting and appearing on This Morning!
Mooney Tunes 9
If you were listening a couple of weeks ago, you would have heard the great news that MOONEY TUNES is back!
This will be the ninth in our highly successful series of concerts, in association with the RTÉ Concert Orchestra.
The concert will take place at the Bord Gáis Energy Theatre on December 16th 2013.
And before you start calling, can we tell you that tickets for the show WILL NOT be on sale until October, most likely.
But right now, we're putting the word out to YOU, our listeners, to get your letters in as soon as possible!
Remember, MOONEY TUNES is all about you, the dedicated MOONEY listeners. And we want you to nominate a piece of music that has a special resonance in YOUR life.
You can nominate absolutely ANY piece of music, whether it's pop music, a chart hit from the last 60 years ... A jazz standard, and operatic tune, a piece of film music... Even traditional music.
The important thing is that your musical suggestion must be accompanied by a letter, detailing why the piece of music is so special to you.
At the moment, our producer Olan McGowan is busy working with the orchestra, looking for some top class talent to perform whatever selections you send into us.
So, get your thinking caps on, and e-mail mooney@rte.ie, or you can post a letter to Mooney, RTÉ Radio 1, Donnybrook, Dublin 4.
The cut-off date for entries is September 30th 2013. And the concert takes place on December 16th next.
And remember, if your entry is selected, you will get two free tickets to the concert! So there's an incentive!
Famous For Not Being Famous
When Andy Warhol predicted in 1968 that, in the future, everybody would be famous for 15 minutes, he certainly got it right.
But even he could not have foreseen the lengths to which people would be prepared to go to achieve fame, and that often it would be regardless of talent or ability – just the pursuit of fame for fame's sake.
For many, what really matters is that when you achieve celebrity status, the world and how the people in it treats you - it changes.
A 21-year-old New Yorker recently carried out his own celebritology experiment:
And fall for it they did:
The whole thing was recorded and the YouTube film has gone viral, and "Fake" celebrity Brett Cohen joins Derek on the line from New York City today!
Mooney's Tuesday Quiz
It's Tuesday, it's MOONEY, so what does that mean?
Well, "Mooney's Tuesday Quiz" of course!
And we have a terrific prize up for grabs today...
It's a FIVE-NIGHT stay for you and FIVE of your friends in a self-catering Woodland Villa or Courtyard Lodge at Parknasilla Resort & Spa in Sneem, Co. Kerry!
Think of all the fun you can have! You can make it a family holiday or maybe just invite your mates?!
Parknasilla is located on the Ring of Kerry and, while there you can enjoy the 12-hole ocean-side golf course, two tennis courts, 500 acres of walks and trails – or maybe avail of the nearby hotel's facilities like a swim or a visit to The Spa and be pampered with views of Kenmare Bay.
Your prize is based on up to 6 people sharing a 3-bedroomed-villa and includes a Welcome Hamper of goodies from the Parknasilla Kitchen and a fridge filled with chilled treats. It must be used before October 24th.
Hedgerows: It is an offence to 'cut, grub, burn or otherwise destroy hedgerows on uncultivated land during the nesting season from 1 March to 31 August, subject to certain exceptions'. For more information, click here.
To contact your local wildlife ranger, click here for contact details. To read the Wildlife (Amendment) Act 2000, click here.
IMPORTANT NOTICE
Please DO NOT send any live, dead or skeletal remains of any creature whatsoever to Mooney Goes Wild.
If you find an injured animal or bird, please contact the National Parks & Wildlife Service on 1890 20 20 21, or BirdWatch Ireland, on 01 281-9878, or visit www.irishwildlifematters.ie