Mooney, Friday August 23rd 2013
This year's Dawn Chorus programme took place on Sunday, May 6th 2018, and was a roaring success! All India Radio producer Monika Gulati sent us a pic of herself sporting our Dawn Chorus beanie!!
May Events
Well whilst our Dawn Chorus programme may have finished for another year, throughout May, events are still taking place around the country to celebrate the beautiful birdsong that our feathered friends provide. For more information on these events, and on the annual Burren In Bloom festival that takes place from May 18th - 20th, visit our events listings page! And if you have an event you'd like to let our listeners know about, e-mail mooney@rte.ie.
Follow Us On Social Media:
Facebook: www.facebook.com/rtenature
E-mail Us: mooney@rte.ie
Caring For Wild Animals
Please note that many species of mammals, birds, invertebrates etc... are protected under law and that, even with the best of intentions, only someone holding a relevant licence from the National Parks & Wildlife Service should attempt the care of these animals. For full details, please click here to read the NPWS Checklist of protected & rare species in Ireland. If you are concerned about a wild animal, please contact your local wildlife ranger - click here for details.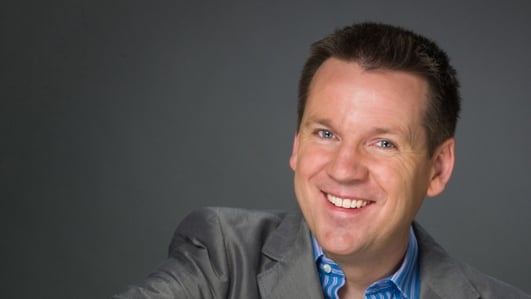 Mooney
Derek Mooney with his unique mix of conversation, information, advice and entertainment. Live from Farnham Estate, Cavan
On Mooney Goes Wild today...
Derek and the MGW team come live from the Farnham Estate in Cavan, where they discover the wonderful array of wildlife to be found in the grounds there. Terry Flanagan reports on how some Dublin residents are losing sleep thanks to the activity of garrulous gulls... And if you think you know your cat, think again! Tune in from 3pm for the definitive guide to the feline enigma!
Live From Farnham Estate!
We're broadcasting live from the Radisson Blu Farnham Estate in Cavan this afternoon, from where Derek is joined by Richard Collins, Eanna ni Lamhna and Terry Flanagan. We start by chatting to Andrew Drysdale, General Manager at the Estate, about the abundance of wildlife, flora and fauna that can be found on the grounds...
To find out more about the Farnham Estate, visit www.farnhamestate.ie.
K Club Wedding Competition, with the RTÉ Guide
Earlier this year, Mooney and the RTÉ Guide invited couples who were planning on getting married to enter our amazing competition to win the ultimate wedding reception for a hundred friends and family in the super luxurious K Club in Straffan, Co. Kildare.
Nestled on the banks of the River Liffey, the hotel is set in 550 acres of mature woods, parkland and magnificent formal gardens, which will make your special day the envy of every couple in Ireland.
The prize included:
- Red carpet on arrival with champagne for the happy couple
- Canapés, Prosecco and light refreshments for guests
- 5-course wedding meal with wine
- Room dressed and flower arrangements provided
- Supper buffet
- Hotel suite for the wedding couple for 2 nights
- Pre-wedding spa treatment for the loving couple
- Two additional rooms for the extended family for two nights
Well, as you can imagine, we had hundreds of entries, and you shared some really wonderful and heartwarming stories. But there could only be one winning couple, and they were Colin Kerrigan and Linda Davy. Colin is from Rhode Co Offaly and Linda is from Edenderry in Co Offaly. They are engaged and have a baby daughter, Millie. Colin is a private in the Irish army and they currently live with Linda's parents in Edenderry as they save for their own home.
And this is their story, as sent in by Colin:
I met my beautiful fiancee Linda Davy at the end of 2008 after I got back from deployment in Chad with the Irish Army. Linda is a friend of my brothers wife and from the moment I met her I knew she was special and luckily she agreed to a date with me. Linda is a beautiful person, inside and out and has a heart of gold. I fell in love very quickly and I knew she was the one for me.
In Spring 2010 Linda told me that I was going to be a Daddy. The pregnancy was not planned and as we were both living with our parents the situation wasn't ideal but I was the happiest man on earth. Unfortunately our happiness was short lived. During our 5 month scan we found out that our baby, a little boy, had serious heart defects. We decided to name our little man 'Bobby' and we hoped and prayed every day for a miracle.The pregnancy from then on was emotionally tough for both of us but especially for Linda. To see my beautiful girl so broken hearted was almost unbearable but we never gave up hope that our Bobby would be okay.
I moved in with Linda to her parents house. They are fantastic people and welcomed me with open arms. We decorated a little room for Bobby and started to prepare for his arrival.
On the 6th of Dec 2010 I took Linda out for a romantic meal and I asked her to be my wife. With tears in her eyes, she said 'YES' Our baby Bobby was born by C-section on Wed 15 Dec 2010 in Hollis St. He was the most beautiful little thing I had ever laid eyes on, the image of his mammy. Bobby was rushed by ambulance to Crumlin Childrens hospital and as I had promised Linda I went with him .It broke my heart to leave her behind but the next day through pure determination and love for our son, Linda traveled to Crumlin to be with us.
At this point we hoped beyond hope that Booby would make it. We knew it wouldn't be easy and he would have to face numerous heart operations to try and mend his little heart.
On Thurs 16th Dec the doctor gave us the news that would shatter our worlds forever, our little man was dying and there was nothing they could do to save him.
On Fri 17th Dec, with both sets of grandparents and all his aunts and uncles around us Bobby was christened. At 7pm that evening as he lay in his mammy's arms, the Angels came and took our Angel home. The joy of having Bobby in our lives for just those 3 short days and the utter devastation of losing him changed our lives forever but we grew strong for each other through those terrible days and nights that followed. We decided we would try and raise some money in Bobby's name for Crumlin hospital and in April 2011 with the help of our families and friends we managed to raise just over £20,000. Our little man had touched many hearts.
Linda Davy is the love of my life, I love her with my whole being. We were meant to be together and that is why Bobby was sent to us. We will never get over the death of our son and we visit his resting place every day and light his candles on his grave every night. We are still living with Linda's parents and trying hard to save to get married and buy our own home.
In Sept 2013, we were blessed with a little gift from Heaven, Bobby's baby sister Millie who has brought the light back into our lives.
So you can only imagine what winning this prize would mean to us. We have already made a lifelong commitment to each other just by being Bobby and Millie's parents and we know we will get through whatever life throws at us but I would love to be able to give my girl the perfect day she deserves and i would give my whole world to be able to call Linda 'my wife.
I know this isn't your usual love story but it is our story and with your help and maybe a little help from our special Angel, our dreams can come true and we can become man and wife together forever.
Thank you for taking the time to read our story.
Colin Kerrigan
Well after an exciting few months of planning, Colin and Linda's big day has finally arrived, as today, our winning couple became husband and wife. Brenda reports from the ceremony in Edenderry, Co. Offaly...
Cat Sense: The Feline Enigma Revealed
The musical Cats is currently playing at Dublin's Bord Gáis Energy Theatre, and although the music was written by Andrew Lloyd Webber, it was actually inspired by a book called Old Possum's Book of Practical Cats by the poet, T. S. Eliot.
The musical is one of the most successful of all time. And part of its appeal is the way in which T. S. Eliot, and subsequently Andrew Lloyd Webber, create cat characters with great individual charm and personality.
But is this realistic? Do cats really have identifiable personalities? Or is this something we just like to think as humans?
These are a few of the many questions addressed in a fantastic new book called Cat Sense: The Feline Enigma Revealed. It's a hugely comprehensive look at cats, and particularly their relationship with humans both past and present.
The author of Cat Sense is John Bradshaw, Director of the Anthro-zoology Institute at the University of Bristol, and he joins us today from the BBC studio in Southampton.
Cat Sense: The Feline Enigma Revealed, by John Bradshaw, is published by Penguin Books. The RRP is £20, and the ISBN is 9781846145940.
Bird Song Slowed Down
A slowed-down version of Dolly Parton's Jolene has been doing the rounds on Facebook, and it's become a hit in its own right.
So we were looking for other songs that might sound good slowed down. And we thought, why not birdsong?
And then, we came across this fascinating clip, taken from a 2008 PBS documentary in the United States called "bird brains".
It's really amazing stuff, and Mooney Goes Wild reporter Terry Flanagan has been taking a deeper look into this phenomenon...
Florence Court Yew
If you're ever visiting one of the many beautifully kept public gardens around the country, you'll probably come across the gorgeous Irish yew. It's has a lovely strong shade of green, and it lends itself to being shaped into a tall, statuesque tree, ideal for hedges and borders.
What's most fascinating about the Irish yew is the fact that every single one of the trees you see around the country comes from a single tree which is still alive at Florence Court, County Fermanagh - very close to where we broadcasting from today in Cavan.
Plaque at the Florence Court Yew
Earlier today, our three intrepid explorers, Richard Collins, Eanna ni Lamhna and Terry Flanagan, took a jaunt across the border to take a reverential look at this yew tree...
Terry Flanagan, Eanna ni Lamhna, Rachael Kierse (Guide at Florence Court) and Richard Collins, standing by the Florence Court Yew at Florence Court, in Co. Fermanagh
Terry Flanagan, Eanna ni Lamhna, Rachael Kierse (Guide at Florence Court) and Richard Collins, standing by the Florence Court Yew at Florence Court, in Co. Fermanagh
Dublin Gull Problem
The Mooney Goes Wild programme is celebrated for many different things, like NestWatch and the Dawn Chorus, to mention but two.
The Dawn Chorus is a six-hour marathon, broadcast every May, where listeners get a chance to appreciate the wonderful cacophony of sound just before and after dawn.
But everybody appreciates listening to the birds. Recently, a number of listeners have been in touch to complain about the racket that is going on, for hours at a time, in their localities. We sent our reporter, Terry Flanagan off to investigate. He first headed off to Beaumont where he met up with Anne Marie Winick...
A gull in Dublin
Gulls in Dublin
Flora & Fauna Of Radisson Blu Farnham Estate, Cavan
Mooney Goes Wild comes live from the Radisson Blu Farnham Estate today, and we start the show by talking to its' General Manager, Andrew Drysdale, about the plethora of flora and fauna that can be found on the grounds...
K Club Wedding Competition, With The RTÉ Guide
Earlier this year, Mooney and the RTÉ Guide invited couples who were planning on getting married to enter our amazing competition to win the ultimate wedding reception at the K Club in Kildare. Our lucky winners were Linda Davy & Colin Kerrigan, and today was their big day as they tied the knot in front of family, friends, and our own Brenda Donohue...
Hedgerows: It is an offence to 'cut, grub, burn or otherwise destroy hedgerows on uncultivated land during the nesting season from 1 March to 31 August, subject to certain exceptions'. For more information, click here.
To contact your local wildlife ranger, click here for contact details. To read the Wildlife (Amendment) Act 2000, click here.
IMPORTANT NOTICE
Please DO NOT send any live, dead or skeletal remains of any creature whatsoever to Mooney Goes Wild.
If you find an injured animal or bird, please contact the National Parks & Wildlife Service on 1890 20 20 21, or BirdWatch Ireland, on 01 281-9878, or visit www.irishwildlifematters.ie