Mooney, Wednesday August 21st 2013
***MOONEY GOES WILD NOMINATED FOR ROSE D'OR AWARD!!***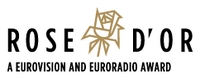 The prestigious annual Rose D'Or Awards (now in their 55th year) honour the very best of international radio, TV and online entertainment programmes, and they will take place later this year. Over 400 programmes from more than 130 broadcasters and production companies in 33 different countries were submitted for this year's Rose d'Or awards. For the first time, a new competition category, 'Radio Event Of The Year' was created. We entered European Dawn Chorus in this category, and we're absolutely delighted to let you know that we're one of the final nominees!! And another programme from the Mooney team, called A Very Merry Mooney Tunes, has been shortlisted in the Radio - Music Show category! Click here to read more about the 2016 Rose D'Or Finalists, and click here to relive - and re-listen to - all the beautiful Dawn Chorus birdsong from right across Europe.
***To visit The Mooney Show website, click here!***
Facebook: www.facebook.com/rtenature
Twitter: @naturerte
On Mooney today...
What would you be prepared to do to achieve fame and fortune? Derek talks to two celebrity wannabees. We hear the story of the New Yorker who pretended to be famous – and as a result – BECAME famous. And if YOU'RE hoping to hit the big time, tune in to Mooney at 3pm to sing live for pop impresario Louis Walsh!!
Fame
Back in 1987, Bros wanted to know When Will I Be Famous?, and 26 years later, thousands of teens want to know the same thing. Brenda met two of them, Darragh Reck and Diandra Xavier, to find out why they wanted to achieve fame...
Darragh Reck, Brenda Donohue and Diandra Xavier
Keywords