Mooney, Tuesday August 20th 2013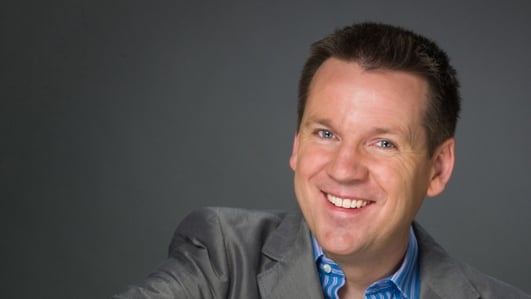 On Mooney today...
We find out why so many sales assistants tell little lies to get sales, find out about the James Bond Lotus Esprit that's to be auctioned following its' discovery at a 'blind' garage sale. Brenda Donohue visits a very unusual house library in Sutton in Dublin, and three listeners play Mooney's Tuesday Quiz to try and win tickets to see Lord Of The Dance in Killarney, and two night's B&B in a Destination Killarney hotel!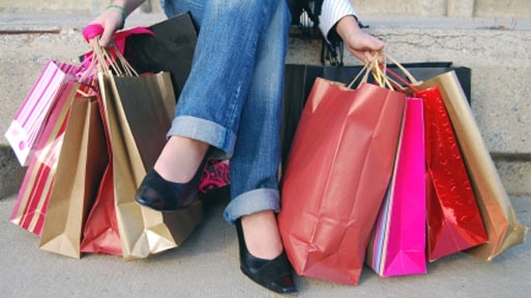 Sales Assistants Who Fib
Some fascinating recent research revealed that claimed two-thirds of UK shop workers admitted they regularly lie to customers to sell products. They said they made up details when they did not know enough about goods — and blamed their bosses for lack of training.
Nearly half said they found excuses to abandon customers altogether when situations became tricky, hiding in stock rooms or even toilets!
The survey also found that 67% of shoppers have caught a worker lying to them and 40% now go online to avoid poor stores.
That's a lot of lying. And whilst that was a British survey, if Irish sales assistants lie even half as much, it doesn't say a lot about our lot either.
To get some idea of the lying lie of the land here, our reporter Brenda Donohue went snooping in the shopping high streets for us...
So if Irish shoppers are or aren't aware of being lied to by shop assistants, how relevant is this research to us? And if shop assistants lying is a problem here what can retailers AND customers do about it?
Derek is joined in studio today by someone whose work regularly involves training sales staff: Dervilla O'Brien, who runs her own sales and marketing consultancy, Mind Fit Ireland.
Keywords
James Bond Lotus Esprit To Be Auctioned
What travelled at 135 miles per hour, got from nought to sixty in 8.4 seconds and was the car of choice for the guy who always got the girl?
Roger Moore as James Bond with the Lotus Espirit in the 1977 movie The Spy Who Loved Me
It is of course the classic James Bond car, the Lotus Esprit.
But 007 was only the temporary owner of the car before it disappeared for many years. Recently it was found again in a storage unit in the US - valued at just a hundred dollars - and next month it will come up for sale in RM Auctions in London.
Doug Redenius, Vice President of the Ian Fleming Foundation, recently sold his 12,000-piece collection of Bond movie artefacts. It ranges from toys, games, dolls, posters, movie costumes and movie props - and he reckons that this Lotus will exceed all expected valuations. He's also a consultant for RM auctions on the sale – and joins Derek on the line today from Chicago...
Keywords
Unusual House Library In Sutton, Dublin
We all know what a valuable contribution the local library makes in any community but the residents of No 7, Station Road Cottages, Sutton have taken matters into their own hands.
They have mounted a bookcase on their front wall and filled it with books.
It's called Granny Sal's Library, and our reporter Brenda Donohue went to have a look...
The house belongs to Deirdre Barber who came up with the idea of the library as a tribute to her mother, Sally.
Deirdre Barber and Brenda Donohue at Granny Sal's Library
Deirdre Barber and Brenda Donohue at Granny Sal's Library
Deirdre Barber and Brenda Donohue at Granny Sal's Library
Keywords
Public Marriage Proposals
You heard it over and over again throughout the day: that "episode" from the rose of Tralee last night, when New Orleans Rose MollyMolloy Gambel was shocked live on stage. Her boyfriend, Kyle, was brought on by Dáithí O Sé, under false pretences. And he proceeded to get down on one knee and propose to her!
Now, she must've said now about 50 times before actually whispering the word "yes". But she got there in the end!
Seemingly, Molly's father was in on the whole thing! Her mother, however, was left completely in the dark. And, no doubt, there were tears and runny noses all over Ireland!
This issue of public marriage proposals is a real devisive one, though. Not everybody was moved to tears, and there were possibly just as many people saying "ARE YOU CRAZY? WHAT IF THE GIRL SAYS NO?!?"
This morning, the website thejournal.ie began an online poll, asking the public what they thought about the whole public marriage proposal thing. And the result certainly ties in with my suspicions!
Here we go:
The question asked by thejournal.ie was very simple:
Do you think proposals should be in public or private?
The latest results reveal that:
54% said: "I DON'T CARE!"
43% said: "marriage proposals should be in private"
and just 1% said that "public proposals are perfectly okay"
If you'd like to vote in that poll, the link to the article is www.thejournal.ie/public-wedding-proposal-1045033-Aug2013.
Keywords
Mooney's Tuesday Quiz
It's Monday, it's MOONEY, so what does that mean? Well, Mooney's Monday Quiz of course!
And we have a terrific prize up for grabs today!
Because Michael Flatley's Lord Of The Dance show is making its only Irish appearance at the INEC Killarney next month, the INEC has offered us TWO tickets to the show on a night of your choice (subject to availability). It is on from September 12th to the 15th and from the 19th to the 22nd.
And that's not all! They have also included a two-night stay in your choice of 'Destination Killarney' hotels. So you can choose from the Gleneagle, the Brehon, the Travel Inn or Scotts. Your prize is based on two people sharing one room and includes breakfast on both mornings and dinner on an evening of your choice.
Runners-up will get a copy of the Secrets Of The Irish Landscape book – and everyone who takes part in the quiz will get a Mooney PRIDE watch – AND a Masterchef apron!
Hedgerows
It is an offence to 'cut, grub, burn or otherwise destroy hedgerows on uncultivated land during the nesting season from 1 March to 31 August, subject to certain exceptions'. For more information, click here.
To contact your local wildlife ranger, click here for contact details. To read the Wildlife (Amendment) Act 2000, click here.
Caring For Wild Animals
Please note that many species of mammals, birds, invertebrates etc... are protected under law and that, even with the best of intentions, only someone holding a relevant licence from the National Parks & Wildlife Service should attempt the care of these animals. For full details, please click here to read the NPWS Checklist of protected & rare species in Ireland. If you are concerned about a wild animal, please contact your local wildlife ranger - click here for details.
IMPORTANT NOTICE
Please DO NOT send any live, dead or skeletal remains of any creature whatsoever to Mooney Goes Wild. If you find an injured animal or bird, please contact the National Parks & Wildlife Service on 1890 20 20 21, or BirdWatch Ireland, on 01 281-9878, or visit www.irishwildlifematters.ie