Mooney, Monday August 19th 2013
Dawn Chorus 2018
This year's Dawn Chorus programme will take place on Sunday, May 6th 2018, and will be broadcast from across Europe and beyond between midnight and 7am! For more information, click here.
Follow Us On Social Media:
Facebook: www.facebook.com/rtenature
E-mail Us: mooney@rte.ie
Caring For Wild Animals
Please note that many species of mammals, birds, invertebrates etc... are protected under law and that, even with the best of intentions, only someone holding a relevant licence from the National Parks & Wildlife Service should attempt the care of these animals. For full details, please click here to read the NPWS Checklist of protected & rare species in Ireland. If you are concerned about a wild animal, please contact your local wildlife ranger - click here for details.
Events & Listings
Click here for a full list of events taking place around the country, and movies currently on release, which might be of interest to wildlife lovers!
Nature LIVE
On Sunday May 6th, 2018, RTÉ's Wild Island season goes international as Derek Mooney hosts one of the most ambitious LIVE natural history programmes ever undertaken. Broadcasting live from six countries across Europe, Nature LIVE will showcase some of the continents most extraordinary wildlife, from Polar Bears in the Norwegian Arctic to Flamingoes in southern Spain to Basking Sharks off the west of Ireland. This one-hour special will be anchored by RTÉ presenter Derek Mooney from the banks of Dublin's River Liffey, with wildlife film-maker Colin Stafford-Johnson on the Blasket Islands.
Viewers can take part by sharing their own pictures and videos of nature and wildlife using #naturelive from wherever they live in Europe.
JOIN US
We have a limited number of audience tickets for this live event. Apply for tickets by email to natureliveaudience@rte.ie
Location: Sir John Rogerson's Quay, Dublin
Date: Sunday 6th May 2018
Time: 16.30 - 18.00
*Gates close at 16.45!
Please note that this is an unseated event and outdoors so you will need to wear appropriate clothing for the Irish weather. We need the following information: The number of tickets you are applying for. Your name, surname, age contact phone number and address. The names, surnames and ages of your guests.
*Unfortunately we cannot accommodate for Children under 12yrs. All minors under 16 must be accompanied by an adult/guardian
Tickets are limited so first come first served!
Rupert Hill
For three years, Rupert Hill starred in Coronation Street as Jamie Baldwin, the grandson of Street legend Mike Baldwin, during which time he enjoyed romances with Leanne, Maria, and controversially with his step-mother Frankie (played by Debra Stephenson). But it was his relationship with barmaid Violet Wilson that was the most significant - both for Jamie Baldwin, and for Rupert, as he went on to marry the actress who played Violet, Jenny Platt.
Violet Wilson and Jamie Baldwin, played by real-life couple Jenny Platt and Rupert Hill
Having left the cobblestones of Weatherfield far behind, Rupert will be coming to Dublin next month, when he appears in the Peter Shaffer play The Private Ear and The Public Eye at the Gaiety Theatre. The two one-act plays, performed as a matching pair on the same night, provide a fascinating insight into the turbulent changing attitudes to love in the 1960s.
Today, Rupert joins Brenda in the studio to chat about Corrie, his new play, his pubs, and his passion for music!
The Private Ear and The Public Eye take place from September 10th - 14th at Dublin's Gaiety Theatre. Tickets are from €15 - €40. For more information about the production, click here.
Celebrity MasterChef Ireland
He's the only Irishman to run 400 metres in less than 45 seconds. He's a two-time European Indoor Champion, and yesterday evening he was crowned as winner of Celebrity Masterchef 2013!
David Gillick sprints into studio to today to tell Brenda Donohue all about his Celebrity MasterChef Ireland experience!
To find out more, read this RTÉ Ten interview with David on his departure, or if you missed the programme last night, you can watch it back on the RTÉ Player by clicking here.
To visit the website for the series, click here.
Keywords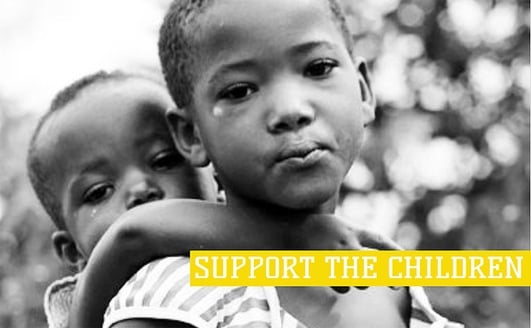 A Ray Of Sunshine For Kenyan Education
"Education is the most powerful weapon you can use to change the world". So said Nelson Mandela.
It brings to mind another quote: "Education, Education, Education". Thus spake Tony Blair, when he became British Prime Minister in 1997, when he promised to make education a priority.
And few would disagree that education is the key to prosperity, better job opportunities, improved health, democracy etc...
Here in this country we might complain about class sizes, cuts to Special Needs Assistants, sub standard classrooms and the like but compared to what children in some parts of the world have to cope with, we have nothing to complain about.
Olive Halpin has taken it open herself to improve the educational facilities of children in Mombasa, Kenya, and she joins us in studio today to tell us about working in the village of Jamvi La Wageni in Mombasa, and the charity she has set up there, the Ray of Sunshine Foundation.
Retired broadcaster Derek Davis is Patron of the foundation, and he's also in studio today to chat about the work the charity does...
The Ray Of Sunshine foundation welcomes all help, and is specifically looking for five plasterers and five blocklayers. If you would like to get involved, phone Olive on 087 699-4599 or to find out more about the Ray Of Sunshine Foundation, visit www.rayofsunshine.ie.
Keywords
Hedgerows: It is an offence to 'cut, grub, burn or otherwise destroy hedgerows on uncultivated land during the nesting season from 1 March to 31 August, subject to certain exceptions'. For more information, click here.
To contact your local wildlife ranger, click here for contact details. To read the Wildlife (Amendment) Act 2000, click here.
IMPORTANT NOTICE
Please DO NOT send any live, dead or skeletal remains of any creature whatsoever to Mooney Goes Wild.
If you find an injured animal or bird, please contact the National Parks & Wildlife Service on 1890 20 20 21, or BirdWatch Ireland, on 01 281-9878, or visit www.irishwildlifematters.ie