Mooney Thursday 15 August 2013
***MOONEY GOES WILD NOMINATED FOR ROSE D'OR AWARD!!***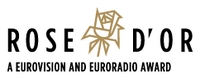 The prestigious annual Rose D'Or Awards (now in their 55th year) honour the very best of international radio, TV and online entertainment programmes, and they will take place later this year. Over 400 programmes from more than 130 broadcasters and production companies in 33 different countries were submitted for this year's Rose d'Or awards. For the first time, a new competition category, 'Radio Event Of The Year' was created. We entered European Dawn Chorus in this category, and we're absolutely delighted to let you know that we're one of the final nominees!! And another programme from the Mooney team, called A Very Merry Mooney Tunes, has been shortlisted in the Radio - Music Show category! Click here to read more about the 2016 Rose D'Or Finalists, and click here to relive - and re-listen to - all the beautiful Dawn Chorus birdsong from right across Europe.
***To visit The Mooney Show website, click here!***
Facebook: www.facebook.com/rtenature
Twitter: @naturerte
Mooney
Derek Mooney with his unique mix of conversation, information, advice and entertainment
Dublin Fly Fest
This September 15th Irish people will get a chance to see this enormous aircraft up close when it flies right through Dublin's city centre as part of a spectacular once-in-a-lifetime fly past. 30 aircraft including Boeing 737s and the 1940s B-17 Flying Fortress will fly from Dublin Port up the River Liffey as far as the Customs House over a two hour period. Peter Kearney is Director of Operations at the Irish Aviation Authority and he's been involved in organizing this event.
More details on www.flightfest.ie
Keywords
Don Conroy Competition
You can watch Don Conroy drawing a cat on our Radio One YouTube channel. Email Mooney@rte.ie with your drawing to be in with a chance to win a prize.
Competition closes next Monday, 20th of August.
The competition prize is a copy of the Secrets of the Irish Landscape.
Keywords
Tim Samuels BBC
Radio documentary 'Tel Aviv Comes Out' which was aired last weekend is about how the Israeli City is now marketing itself as a gay destination. The Gay Pride Festival in Tel Aviv this year attracted 100,000 people – but there are still those who think that is a "pinkwash" by the authorities, a P.R. exercise to make this Holy Land seem more liberal. Tim Samuels made the documentary & is the Presenter of 'Men's Hour' on BBC Five Liv. Tim spoke to Derek earlier in the programme.
You can listen to the BBC Documentary here.
Rory Cowan
Rory Cowan, son of Mrs Brown in the famous hit show Mrs Browns Boys. Rory is also a huge fan of Tel Aviv speaks to Derek about filming in the sit com.
Keywords