Mooney Monday 12 August 2013
***MOONEY GOES WILD NOMINATED FOR ROSE D'OR AWARD!!***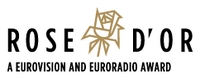 The prestigious annual Rose D'Or Awards (now in their 55th year) honour the very best of international radio, TV and online entertainment programmes, and they will take place later this year. Over 400 programmes from more than 130 broadcasters and production companies in 33 different countries were submitted for this year's Rose d'Or awards. For the first time, a new competition category, 'Radio Event Of The Year' was created. We entered European Dawn Chorus in this category, and we're absolutely delighted to let you know that we're one of the final nominees!! And another programme from the Mooney team, called A Very Merry Mooney Tunes, has been shortlisted in the Radio - Music Show category! Click here to read more about the 2016 Rose D'Or Finalists, and click here to relive - and re-listen to - all the beautiful Dawn Chorus birdsong from right across Europe.
***To visit The Mooney Show website, click here!***
Facebook: www.facebook.com/rtenature
Twitter: @naturerte
Mooney
Derek Mooney with his unique mix of conversation, information, advice and entertainment
Nick Munier
Nick Munier joined Derek live in studio to speak about his restaurant and staring in Celebrity Masterchef. Munier went on to tell Brenda & Derek how his new diet has helped him lose weight and tone up.
Centre for Talented Youth
Mary Kingston meets some academically above-average students at the
Centre for Talented Youth in DCU. The Centre for Talented Youth provides
enrichment courses for students with high academic ability. Mary Kingston speaks to the students there and how they find the term 'nerd'.
Reliving First Dates
Brenda Donoghue speaks to Derek about people reliving their first dates, and all the fuss around it like who should pay and who should ask one out.
Goshawks
Our reporter Terry Flanagan went out to check some Goshawk Birds for the Mooney Show, you can hear his his report on the Mooney podcast.