Mooney, Monday August 5th 2013
Dawn Chorus 2018
This year's Dawn Chorus programme will take place on Sunday, May 6th 2018, and will be broadcast from across Europe and beyond between midnight and 7am! For more information, click here.
Follow Us On Social Media:
Facebook: www.facebook.com/rtenature
E-mail Us: mooney@rte.ie
Caring For Wild Animals
Please note that many species of mammals, birds, invertebrates etc... are protected under law and that, even with the best of intentions, only someone holding a relevant licence from the National Parks & Wildlife Service should attempt the care of these animals. For full details, please click here to read the NPWS Checklist of protected & rare species in Ireland. If you are concerned about a wild animal, please contact your local wildlife ranger - click here for details.
Events & Listings
Click here for a full list of events taking place around the country, and movies currently on release, which might be of interest to wildlife lovers!
Nature LIVE
On Sunday May 6th, 2018, RTÉ's Wild Island season goes international as Derek Mooney hosts one of the most ambitious LIVE natural history programmes ever undertaken. Broadcasting live from six countries across Europe, Nature LIVE will showcase some of the continents most extraordinary wildlife, from Polar Bears in the Norwegian Arctic to Flamingoes in southern Spain to Basking Sharks off the west of Ireland. This one-hour special will be anchored by RTÉ presenter Derek Mooney from the banks of Dublin's River Liffey, with wildlife film-maker Colin Stafford-Johnson on the Blasket Islands.
Viewers can take part by sharing their own pictures and videos of nature and wildlife using #naturelive from wherever they live in Europe.
JOIN US
We have a limited number of audience tickets for this live event. Apply for tickets by email to natureliveaudience@rte.ie
Location: Sir John Rogerson's Quay, Dublin
Date: Sunday 6th May 2018
Time: 16.30 - 18.00
*Gates close at 16.45!
Please note that this is an unseated event and outdoors so you will need to wear appropriate clothing for the Irish weather. We need the following information: The number of tickets you are applying for. Your name, surname, age contact phone number and address. The names, surnames and ages of your guests.
*Unfortunately we cannot accommodate for Children under 12yrs. All minors under 16 must be accompanied by an adult/guardian
Tickets are limited so first come first served!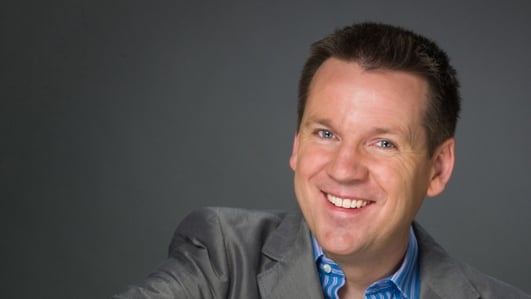 On Mooney today...
Radio GAGA starts today, when we give you the chance to win money and a weekend away at the Radisson Blu Farnham Estate in Cavan! We hear how supermarkets have reduced the size of many of our favourite products without reducing prices, and talk to Conor Pope about his Dragon's Den experience.
Terry Flanagan learns about singing circles, Mary Kingston finds out about Mountmellick's Quaker heritage, we hear about environmental issues affecting Guatemala, and three players take part in our general knowledge Mooney's Monday Quiz!
Radio GAGA
We're going gaga on Mooney for the month of August!
We're giving away cash and prizes with a value of over €30,000!
Each of our daily winners from Monday to Friday will win €500 PLUS a weekend break for two at the Radisson Blu Farnham Estate golf and spa resort in Co. Cavan, including breakfast on both mornings and dinner on one evening.
And there's more!
Our daily winners will play our new Radio Gaga game each Friday, for a chance to share in an additional jackpot prize of €5000!
The competition runs from Monday August 5th until Friday, August 30th.
Bank Holiday Monday, August 5th:
To enter, all you have to do is answer this simple question:
Which British rock band had a hit with Radio Gaga?
If you think you know the answer, text the word MOONEY, followed by your name and answer, to 57111, or call the competition line on 1515 71 72 00. Texts cost €1 or £1. Eircom network calls cost €1.02, and other networks cost more. All entrants must be over 18 as at date of entry.
Competition lines open from 2pm and will close at 4.20pm today, (DATE). Please do not enter outside of the advertised competition window as you will be charged for your entry, but your entry will not be included. From time to time, these open/close times may vary. Any change to the standard open/close times will be announced here and on the show. The cash prize winner will be announced on-air towards the end of the Mooney show each day.
COMPETITION TERMS AND CONDITIONS
Call Service Provider: Phonovation. Tel: 0818 217 100.
Text Service Provider: Xiam Interactive. Tel: 01 4832010 / 08454 606909.
Please do not enter outside the advertised competition open and close times and date(s) as you will be charged, but your entry will not be included in the draw. Please do not enter during programme replays on the RTÉ Radio Player after the advertised close time and date as you will be charged for your entry, but your entry will not be included as the competition will have closed.
Entrants must be aged 18 years or older as at date of entry and a resident of the Republic of Ireland or Northern Ireland in order to qualify as the prize winner.
Promoter reserves the right to request proof of age, verifiable by birth cert or passport only, and proof of residency, verifiable by recent utility bill only (issued within 6 months of win).
By entering the competition, the participants agree to be bound by the terms and conditions; that their surname and county of residence may be announced on-air if they win a prize; and agree to have their details/image/winner sequence used for promotional purposes if required.
Employees of RTÉ, Phonovation, Xiam Interactive and their associated partners, companies or suppliers and their immediate family members are not eligible to win/enter.
RTÉ's decision in relation to selection of winner is final and no correspondence will be entered into.
RTÉ standard competition terms and conditions also apply.
Keywords
Mooney's Monday Quiz
It's Bank Holiday Monday, it's MOONEY, so what does that mean?
Well, Mooney's Monday Quiz of course!
And we have a terrific prize up for grabs today...
Before the school holidays end why not whisk your family away for a weekend break?!
The prize today is a 2-night stay for 2 adults and 2 children sharing a family room in The Gleneagle Hotel in Killarney, Co Kerry.
Your prize includes breakfast on both mornings, dinner on an evening of your choice and tickets to the nightly summer cabaret.
Well, if that sounds like something you would like to win...
... we are looking for three contestants to take part in Mooney's Monday Quiz today.
To enter just text your name to 51551 or e-mail mooney@rte.ie.
The quiz will take place just after 4 o'clock today.
You must be over 18 to claim the prize but under 18's can play on your behalf.
Keywords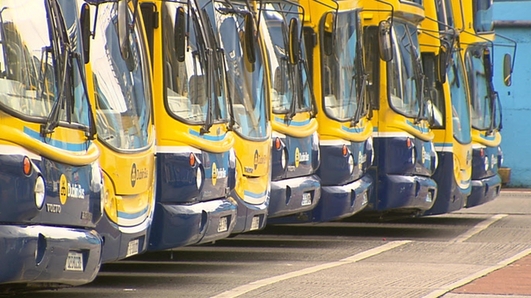 Dublin Bus Strike & The Army
During today's show, Derek chats about the Dublin Bus strike and how, in the seventies, when a similar strike took place, the Army stepped in to provide transport for commuters. One of our listeners, Patrick, got in touch via Twitter to share this following link with us, showing RTÉ Archive footage of the 1979 strike and Army trucks:
http://www.rte.ie/archives/2013/0806/466665-dublin-bus-strike-1979/
Keywords
Celebrity MasterChef Ireland
On last night's Celebrity MasterChef Ireland, it was consumer champion Conor Pope who hung up his apron and left the kitchen, after his Prosecco and Crème de Cassis-Poached Pears with Lavender, and Blackberries Crème Anglaise and Shortbread, did not impress judge Dylan McGrath.
Conor joins Derek live in studio this afternoon to tell us more about his Celebrity MasterChef Ireland experience!
To find out more, read this RTÉ Ten interview with Conor on his departure, or if you missed the programme last night, you can watch it back on the RTÉ Player by clicking here.
Celebrity MasterChef Ireland continues next Sunday on RTÉ One at 21:30 - to visit the website for the series, click here.
Keywords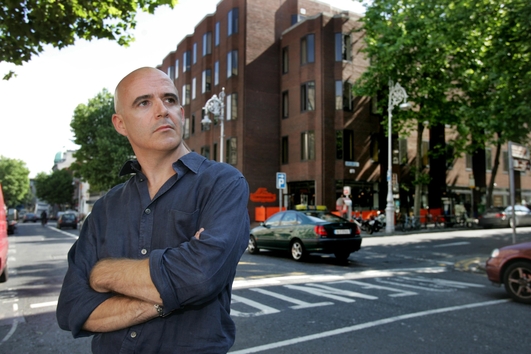 Supermarket Product Changes
What does the Cadbury Dairy Milk chocolate bar, Imperial Leather soap and Bird's Eye burgers all have in common?
There are among hundreds of common supermarket products that have prices that have stayed the same while the product gets smaller...
Pricewatch journalist Conor Pope is in studio today to talk to us about how, over the past twelve months, hundreds of things commonly found on Irish supermarket shelves have been quietly made smaller by manufacturers anxious to maintain their profit margins...
To read Conor's The Irish Times Pricewatch blog, click here.
Keywords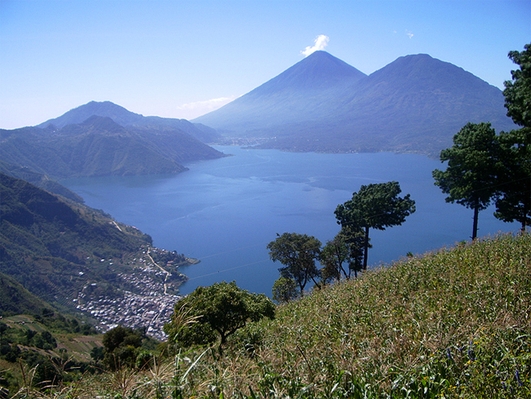 Uncovering Environmental Issues In Guatemala
If a change is as good as a holiday, Nicola Corless from Clare is certainly on a break away!
She e-mailed into the programme all the way from the Corazón del Bosque – which means Heart of the Forest - Ecological Park, which is in the rural village of El Novillero in Guatemala...
She went out there on a Global Awareness programme and she is on the line now to tell us all about it!
For more information about the Corazón del Bosque Ecological Park, click here.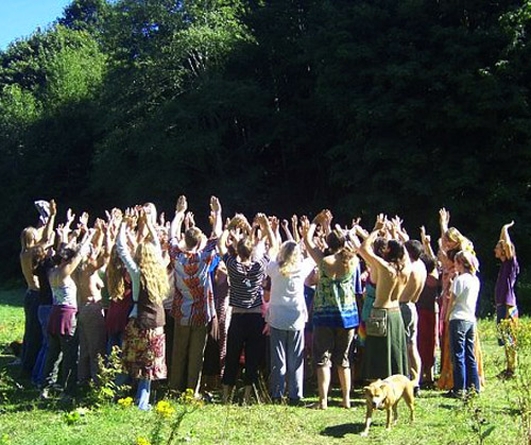 Singing Circles
Terry Flanagan reports from a very packed Durkin's pub in Ballinacarrow, Co. Sligo where about 100 people were gathered for the Singing Circle!
Keywords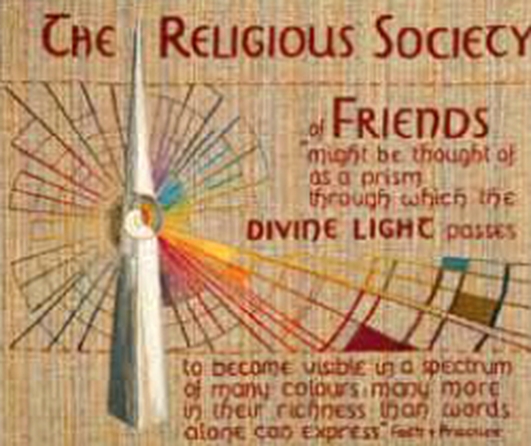 Mountmellick Exhibition Of Quaker Tapestry
A new exhibition in Mountmellick in Co. Laois, featuring Quaker Tapestry, chronicles an amazing social history.
The detailed colourful embroidery made by over 4,000 men, women and children tells the story of the beliefs and influences of the Quaker people over 350 years.
Reporter Mary Kingston went to take a look...
The Exhibition of Quaker Tapestry runs from 27th Jul 2013 - 10th Aug 2013, and from 10.00am - 5.00pm daily. The last tour is at 4pm. Admission costs €5.00 (a group discount is available). Tours will last approx. 1 hr, & include a audio visual and guided tour of display pieces. For more information, click here.
Keywords
Hedgerows: It is an offence to 'cut, grub, burn or otherwise destroy hedgerows on uncultivated land during the nesting season from 1 March to 31 August, subject to certain exceptions'. For more information, click here.
To contact your local wildlife ranger, click here for contact details. To read the Wildlife (Amendment) Act 2000, click here.
IMPORTANT NOTICE
Please DO NOT send any live, dead or skeletal remains of any creature whatsoever to Mooney Goes Wild.
If you find an injured animal or bird, please contact the National Parks & Wildlife Service on 1890 20 20 21, or BirdWatch Ireland, on 01 281-9878, or visit www.irishwildlifematters.ie