Mooney, Friday August 2nd 2013
This year's Dawn Chorus programme took place on Sunday, May 6th 2018, and was a roaring success! All India Radio producer Monika Gulati sent us a pic of herself sporting our Dawn Chorus beanie!!
May Events
Well whilst our Dawn Chorus programme may have finished for another year, throughout May, events are still taking place around the country to celebrate the beautiful birdsong that our feathered friends provide. For more information on these events, and on the annual Burren In Bloom festival that takes place from May 18th - 20th, visit our events listings page! And if you have an event you'd like to let our listeners know about, e-mail mooney@rte.ie.
Follow Us On Social Media:
Facebook: www.facebook.com/rtenature
E-mail Us: mooney@rte.ie
Caring For Wild Animals
Please note that many species of mammals, birds, invertebrates etc... are protected under law and that, even with the best of intentions, only someone holding a relevant licence from the National Parks & Wildlife Service should attempt the care of these animals. For full details, please click here to read the NPWS Checklist of protected & rare species in Ireland. If you are concerned about a wild animal, please contact your local wildlife ranger - click here for details.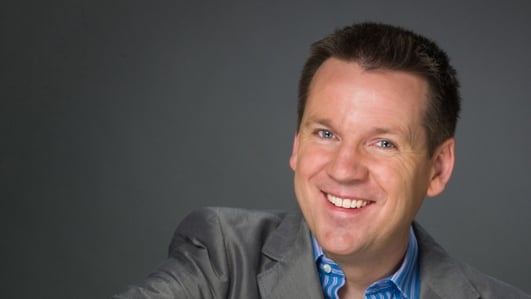 On Mooney Goes Wild today...
Derek hears about the first home-bred white-tailed eagle chicks to hatch since the species was reintroduced into Ireland. Are two heads better than one? We find out about the double-headed turtle born in a U.S. zoo. And we learn about the sorry plight of the last male corncrake in the midlands, whose mating calls have gone unanswered...
White-Tailed Eagle Chicks
Regular listeners to Mooney Goes Wild will know that, over the years, we've taken a keen interest in the reintroduction of various breeds of eagles into Ireland.
And last week there was some very encouraging news as the first white-tailed sea eagle chicks bred here since the species was re-introduced in 2007 were spotted leaving their nest on an island on Lough Derg in County Clare.
A white-tailed sea eagle chick
The man behind this re-introduction programme is Dr Allan Mee, and he joins us today from RTÉ Radio's Limerick studio!
Mooney Goes Wild reporter Terry Flanagan was the only journalist on board the plane that brought the original chicks from Norway to Ireland back in June 2007 - to find out more about that original journey, click here.
For more information about the White-tailed Eagle reintroduction project, click here.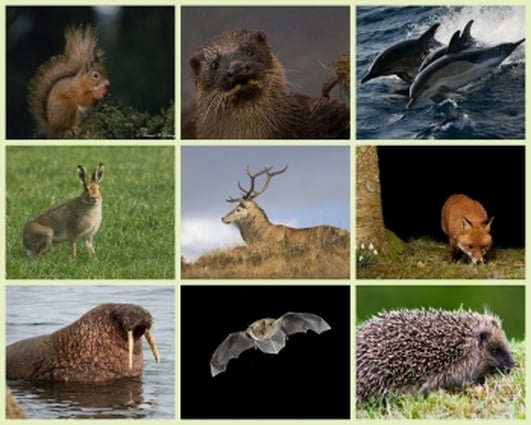 Mammal Atlas
Last week Eanna was getting very 'exercised' about a survey she had done for the AA in which they spoke of 'pests and vermin' - and they included 'bees' as pests – which annoyed Eanna quite a lot! Didn't it Eanna?!
And the conversation moved onto Roadkill and how it would be great to have a way to record roadkill.
Well we got an e-mail from Paul Whelan of biology.ie reminding us that He runs a RoadKill Survey and indeed has an App on his site to help people report roadkill sightings – and he mentioned that his data is sent to the National Parks and Wildlife Service and the National Biodiversity Data Centre to help form their "Mammal Atlas"
The Mammal Atlas is a work in progress at present but relies on the public to make sightings, and Katriona McFadden went to meet Ferdia Marnell, from the National Parks & Wildlife Service, to find out more about the Atlas!
This is the link that members of the public can use to record any mammals that they see.
http://mammals.biodiversityireland.ie/
All records can be instantly seen on the website and will be used to prepare an 'Irish Mammal Atlas' in 2015
Corncrakes
Years ago, the iconic sound of the corncrake was widespread throughout Ireland, but sadly, the beautiful bird is now in decline and there are now only three breeding populations left in the country...
Anita Donaghy is a Senior Conservation Officer with Birdwatch Ireland, and she joins us from our Derrybeg studios to explain more...
Keywords
Two-headed Turtle
They say that two heads are better than one – and we better hope so for the sake of Thelma and Louise – a two headed (or bicephalic) Turtle which was born in San Antonio Zoo in the USA a few weeks ago.
Two-headed people and animals, though rare, have long been known to exist and have been documented for hundreds of years – and the the Hydra is perhaps the best known mythological multi-headed animal, also popularised in many fantasy settings.
The Texas zoo is no stranger to two-headed reptiles as it was home to a double-headed Texas rat snake named Janus from 1978 until its death in 1995.
The Texas Cooter Turtle has become so popular now that it has its own Facebook page!
Craig Pelke is Curator of Reptiles, Amphibians and Aquatics at San Antonio Zoo and he joins Derek on the line from Texas today!
Hedgerows: It is an offence to 'cut, grub, burn or otherwise destroy hedgerows on uncultivated land during the nesting season from 1 March to 31 August, subject to certain exceptions'. For more information, click here.
To contact your local wildlife ranger, click here for contact details. To read the Wildlife (Amendment) Act 2000, click here.
IMPORTANT NOTICE
Please DO NOT send any live, dead or skeletal remains of any creature whatsoever to Mooney Goes Wild.
If you find an injured animal or bird, please contact the National Parks & Wildlife Service on 1890 20 20 21, or BirdWatch Ireland, on 01 281-9878, or visit www.irishwildlifematters.ie