Mooney, Wednesday July 31st 2013
Dawn Chorus 2018
This year's Dawn Chorus programme will take place on Sunday, May 6th 2018, and will be broadcast from across Europe and beyond between midnight and 7am! For more information, click here.
Follow Us On Social Media:
Facebook: www.facebook.com/rtenature
E-mail Us: mooney@rte.ie
Caring For Wild Animals
Please note that many species of mammals, birds, invertebrates etc... are protected under law and that, even with the best of intentions, only someone holding a relevant licence from the National Parks & Wildlife Service should attempt the care of these animals. For full details, please click here to read the NPWS Checklist of protected & rare species in Ireland. If you are concerned about a wild animal, please contact your local wildlife ranger - click here for details.
Events & Listings
Click here for a full list of events taking place around the country, and movies currently on release, which might be of interest to wildlife lovers!
Nature LIVE
On Sunday May 6th, 2018, RTÉ's Wild Island season goes international as Derek Mooney hosts one of the most ambitious LIVE natural history programmes ever undertaken. Broadcasting live from six countries across Europe, Nature LIVE will showcase some of the continents most extraordinary wildlife, from Polar Bears in the Norwegian Arctic to Flamingoes in southern Spain to Basking Sharks off the west of Ireland. This one-hour special will be anchored by RTÉ presenter Derek Mooney from the banks of Dublin's River Liffey, with wildlife film-maker Colin Stafford-Johnson on the Blasket Islands.
Viewers can take part by sharing their own pictures and videos of nature and wildlife using #naturelive from wherever they live in Europe.
JOIN US
We have a limited number of audience tickets for this live event. Apply for tickets by email to natureliveaudience@rte.ie
Location: Sir John Rogerson's Quay, Dublin
Date: Sunday 6th May 2018
Time: 16.30 - 18.00
*Gates close at 16.45!
Please note that this is an unseated event and outdoors so you will need to wear appropriate clothing for the Irish weather. We need the following information: The number of tickets you are applying for. Your name, surname, age contact phone number and address. The names, surnames and ages of your guests.
*Unfortunately we cannot accommodate for Children under 12yrs. All minors under 16 must be accompanied by an adult/guardian
Tickets are limited so first come first served!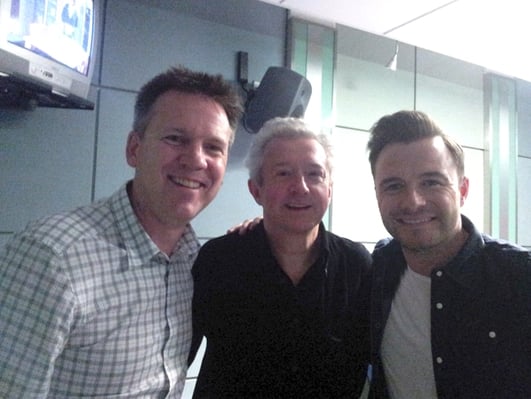 Shane Filan & Louis Walsh
Shane Filan was just two months old when Pope John Paul II visited Ireland. The youngest of seven children, one of his big breaks was appearing in Grease at the age of 12 with the Sligo Fun Company. His Mum, Mae, worried that her baby, 'Danny Zuko', was a little 'shorter' than Sandra Dee!
He had tasted stardom and he didn't want it to end. In Summerhill College his pals included Kian and Mark. Along with three other friends they formed a boyband called I-O-YOU...
Mum Mae, badgered Boyzone-manager Louis Walsh: "Look at my son!" she cried – "Isn't he fantastic?!".
And Louis had to agree! He plucked Kian, Mark and Shane out of I.O.YOU to form a new boyband... Westlife!
Westlife had 14 successful years together, constantly topping charts and selling 50 million records. But, last year, after a sell-out Greatest Hits Tour, they all went their separate ways.
The next step for Shane is to pursue a solo career - his new single, Everything To Me, will be released in three weeks time, on August 23rd, and today both Shane and Louis Walsh join Derek in studio...
To find out more about Shane, visit his website: www.shanefilan.com, and click here: @ShaneFilan to follow Shane on Twitter!
Keywords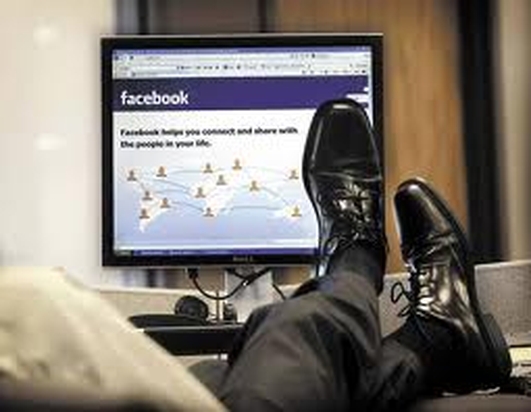 Time-Wasting At Work
If you're listening to us from your place of work this afternoon, you may be very interested in this!
A recent survey has found that whilst at work, the average employee spends one hour every day on personal tasks, such as online shopping, paying household bills and sorting out their social life. According to the survey, on average, seven personal tasks are carried out during working hours every day.
Mary Kingston has been out on the streets to speak to members of the public who have been wasting their employer's time, and Derek is also joined in studio by Patricia Murray, an Occupational Psychologist with the Health and Safety Authority, and on the line from Galway racecourse by Paddy Power, the bookmaker, who employs 3,500 people in Ireland, the UK and Australia...
Hedgerows: It is an offence to 'cut, grub, burn or otherwise destroy hedgerows on uncultivated land during the nesting season from 1 March to 31 August, subject to certain exceptions'. For more information, click here.
To contact your local wildlife ranger, click here for contact details. To read the Wildlife (Amendment) Act 2000, click here.
IMPORTANT NOTICE
Please DO NOT send any live, dead or skeletal remains of any creature whatsoever to Mooney Goes Wild.
If you find an injured animal or bird, please contact the National Parks & Wildlife Service on 1890 20 20 21, or BirdWatch Ireland, on 01 281-9878, or visit www.irishwildlifematters.ie