Mooney, Tuesday July 30th 2013
Swimming with Doolin's Dusty Dolphin
If you click the link below, you'll be able to watch the trailer for the film Blackfish – the story of Tilikum, a performing killer whale that killed several people while in captivity. Derek saw it last night at the Lighthouse Cinema in Dublin, where it is showing for the next two weeks! (Click here for times of showing of Blackfish at the Lighthouse)
You can find out more about the movie by visiting http://blackfishmovie.com/.
So it was very much in Derek's mind this morning, when he read in the papers that a fourth person was injured over the weekend at Doolin in County Clare, after swimming with the wild dolphin known as Dusty. The Irish Whale and Dolphin Group (IWDG) have erected warning posts at Doolin pier, advising people NOT to swim with Dolphins...
Simon Berrow is Project Manager at Shannon Dolphin and Wildlife Foundation, and he joins us on the line today to explain more...
Divorce Dirty Tricks
After 30 years as a family lawyer, very little shocks Marilyn Stowe – one of the UK's most formidable and sought after divorce lawyers, who is also ITV's This Morning programme's family law expert.
On top of that she writes an award-winning blog (www.marilynstowe.co.uk) to make legal advice free and available to all – because what has continued to astound her over the years is how otherwise successful and confident men and women – and on occasion, their lawyers too – can make catastrophic errors in the run-up to a split or during divorce proceedings.
Her book Divorce And Splitting Up has just been published and is a self-help guide for divorcing couples.
Marilyn is on the line from BBC Radio York.
Keywords
Coastguard
The Emergency Services, including the Coast Guard, were widely praised for that dramatic rescue in Kinsale last week.
It's been a tragic few weeks for water lovers throughout the country as ten people have lost their lives in the water.
Mary Kingston spent some time with the Irish Coast Guard.
Keywords
The Second Chance Archive
Have another chance to hear some of our Mooney Goes Wild programmes uncovered from the RTÉ Radio 1 archive. Click the links below for more information.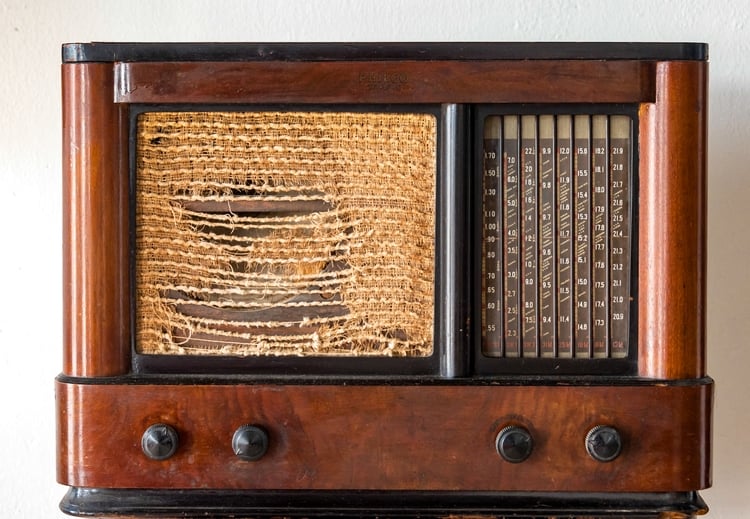 The Dance of the Cuckoos - Mooney Goes Wild Special
The Blue Whale - Mooney Goes Wild Special
Feathers - Mooney Goes Wild Special
Bergen Whale - Mooney Goes Wild Special
Sparrows - Mooney Goes Wild Special
Wildlife Film Makers - Mooney Goes Wild Special
The Common Swift - Mooney Goes Wild Special
E-mail: mooney@rte.ie Facebook: facebook.com/rtenature Twitter: @NatureRTE
Hedgerows
Statement from BirdWatch Ireland, Thurs Feb 28th 2019:
BirdWatch Ireland wishes to remind the public, local authorities and contractors that hedge-cutting is NOT permitted between 1st March and 31st August inclusive, except in the case of any of the derogations permitted under the Wildlife Act 1976, as amended. The Heritage Act 2018 gives the Minister for Culture, Heritage and the Gaeltacht the power to make certain changes to these dates, but it is important to note that, as yet, the Minister has not done so. As a result, the usual dates when hedge-cutting is prohibited currently remain unchanged.
It is an offence to 'cut, grub, burn or otherwise destroy hedgerows on uncultivated land during the nesting season from 1 March to 31 August, subject to certain exceptions'. For more information, click here. To read the Heritage Bill 2016, as passed by Dáil Éireann on July 5th 2018, click here. To read the Heritage Act 2018, click here.
To contact your local wildlife ranger, click here for contact details. To read the Wildlife (Amendment) Act 2000, click here.
Caring For Wild Animals
Please note that many species of mammals, birds, invertebrates etc... are protected under law and that, even with the best of intentions, only someone holding a relevant licence from the National Parks & Wildlife Service should attempt the care of these animals. For full details, please click here to read the NPWS Checklist of protected & rare species in Ireland. If you are concerned about a wild animal, please contact your local wildlife ranger - click here for details.
IMPORTANT NOTICE
Please DO NOT send any live, dead or skeletal remains of any creature whatsoever to Mooney Goes Wild. If you find an injured animal or bird, please contact the National Parks & Wildlife Service on 1890 20 20 21, or BirdWatch Ireland, on 01 281-9878, or visit www.irishwildlifematters.ie