Mooney, Tuesday July 23rd 2013
This year's Dawn Chorus programme took place on Sunday, May 6th 2018, and was a roaring success! All India Radio producer Monika Gulati sent us a pic of herself sporting our Dawn Chorus beanie!!
May Events
Well whilst our Dawn Chorus programme may have finished for another year, throughout May, events are still taking place around the country to celebrate the beautiful birdsong that our feathered friends provide. For more information on these events, and on the annual Burren In Bloom festival that takes place from May 18th - 20th, visit our events listings page! And if you have an event you'd like to let our listeners know about, e-mail mooney@rte.ie.
Follow Us On Social Media:
Facebook: www.facebook.com/rtenature
E-mail Us: mooney@rte.ie
Caring For Wild Animals
Please note that many species of mammals, birds, invertebrates etc... are protected under law and that, even with the best of intentions, only someone holding a relevant licence from the National Parks & Wildlife Service should attempt the care of these animals. For full details, please click here to read the NPWS Checklist of protected & rare species in Ireland. If you are concerned about a wild animal, please contact your local wildlife ranger - click here for details.
On Mooney today...
Derek is back, and he's joined in studio by Duncan Stewart, who has advice on what we need to do to reduce our water footprint. Mary Kingston reports on an unusual sight on Irish roads – a hotel on wheels – coming to a town near you soon. And as Paris hoteliers try to shake off their snobbish reputation, we explore the desires, demands and foibles of our foreign visitors!
Salzburg & The Sound Of Music
Yesterday, Derek spoke about his recent holiday to Salzburg, and visiting the locations used in the filming of the movie The Sound Of Music...
Perfect meadow in Salzburg
The altar where Captain Von Trapp and Maria got married
The pavilion where Rolf and Lizel courted
The Sound Of Music tour is big business in Salzburg - 300,000 people take the tour each year
Derek with the Sound Of Music tour guide
The Sound Of Music Tour Bus
The Sound Of Music Pavilion
A perfect meadow in Salzburg
The Sound Of Music tour
Keywords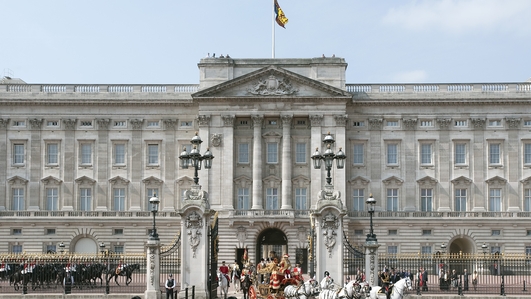 Congratulations On The New Royal Prince!
It's all over the newspapers. You can't switch on the radio or TV without hearing about it. We're talking about the baby, of course! The new Royal baby. Baby George – well, that's what most people seem to think he'll be called.
We were watching the news this morning, and saw the Band of the Scots Guards outside Buckingham Palace playing Congratulations. Yes, Phil Coulter's big hit which you normally only hear at weddings!
Perhaps not the greatest performance, but that won't matter to Phil Coulter, presumably he'll get the royalties! Today, Derek is joined on the line by Phil Coulter who he tells us what he makes of the performance!
Rotel
What do you get if you mix Rolling plus Hotel? Rolling + Hotel = Rotel, the hotel on wheels!
Over the next few weeks, keep a look out for a huge red truck with thirty little windows touring the entire coastline of Ireland, and give a big wave to our German visitors from us.
Mary Kingston hooked up with 27 Germans in a truck, including Andrea, Anya and Agnes, to find out what kind of a holiday they were having!
The coaches are custom-modified Mercedes 0404's and can be designed for the off road tours of the south American deserts or the windy dusty roads of Nepal.
The rotel 'rooms' are three feet high, and you'll fit if you are no taller than 6 feet. There's a camp kitchen. According to our visitors, the Rotel experience is more about sightseeing and walking rather than art shows and museums.
If you have a good command of German, you can visit the Rotel website - http://www.rotel.de/start.html - if not, then this Gizmag article about the Rotel experience may be of interest: http://www.gizmag.com/rotel-hotel-on-wheels/14625/.
Keywords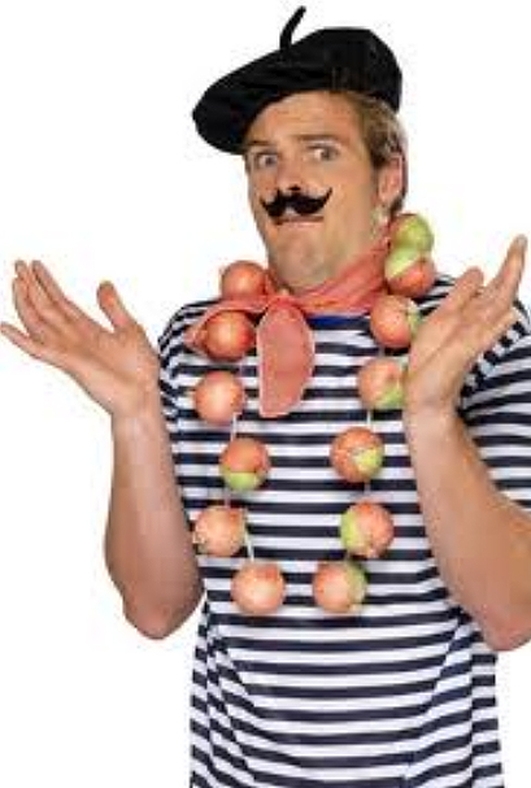 Stereotypes and The Xenophobes Guides!
There's an old adage that heaven is where the cooks are French, the police are British, the mechanics are German, the lovers are Italian and everything is organized by the Swiss.
And hell is where the cooks are British, the police are German, the mechanics are French, the lovers are Swiss, and everything is organized by the Italians!
National stereotypes have been the subject of many jokes for centuries. Even today when the international community promotes diversity and encourages tolerance, we are often still labelled according to perceptions of our nationality.
Whilst a common stereotype of the French is a man in a beret and stripy shirt with a string of onions round his neck – Parisiennes in particular have a reputation for snobbishness.
In an attempt to shake that off, a new Guide has been produced by the Chamber of Coommerce in Paris for hoteliers, restauranteurs and shopkeepers.
Dubliner Siobhan Silke of France 24 in Paris to explain more...
Stefan Zeidenitz is co-author of the Xenophobe's Guide to the Germans and also edited the German edition of ten other Xenophobe titles. The guides take an analytical but affectionate look at different nations, their character and quirks. He's also a consultant on national mentality differences and intercultural communication, and he joins us with his thoughts on national stereotypes, as does Michael Vaughan, who is President of the Irish Hotels Federation...
Hedgerows: It is an offence to 'cut, grub, burn or otherwise destroy hedgerows on uncultivated land during the nesting season from 1 March to 31 August, subject to certain exceptions'. For more information, click here.
To contact your local wildlife ranger, click here for contact details. To read the Wildlife (Amendment) Act 2000, click here.
IMPORTANT NOTICE
Please DO NOT send any live, dead or skeletal remains of any creature whatsoever to Mooney Goes Wild.
If you find an injured animal or bird, please contact the National Parks & Wildlife Service on 1890 20 20 21, or BirdWatch Ireland, on 01 281-9878, or visit www.irishwildlifematters.ie