Mooney, Monday July 22nd 2013
Dawn Chorus 2018
This year's Dawn Chorus programme will take place on Sunday, May 6th 2018, and will be broadcast from across Europe and beyond between midnight and 7am! For more information, click here.
Follow Us On Social Media:
Facebook: www.facebook.com/rtenature
E-mail Us: mooney@rte.ie
Caring For Wild Animals
Please note that many species of mammals, birds, invertebrates etc... are protected under law and that, even with the best of intentions, only someone holding a relevant licence from the National Parks & Wildlife Service should attempt the care of these animals. For full details, please click here to read the NPWS Checklist of protected & rare species in Ireland. If you are concerned about a wild animal, please contact your local wildlife ranger - click here for details.
Events & Listings
Click here for a full list of events taking place around the country, and movies currently on release, which might be of interest to wildlife lovers!
Nature LIVE
On Sunday May 6th, 2018, RTÉ's Wild Island season goes international as Derek Mooney hosts one of the most ambitious LIVE natural history programmes ever undertaken. Broadcasting live from six countries across Europe, Nature LIVE will showcase some of the continents most extraordinary wildlife, from Polar Bears in the Norwegian Arctic to Flamingoes in southern Spain to Basking Sharks off the west of Ireland. This one-hour special will be anchored by RTÉ presenter Derek Mooney from the banks of Dublin's River Liffey, with wildlife film-maker Colin Stafford-Johnson on the Blasket Islands.
Viewers can take part by sharing their own pictures and videos of nature and wildlife using #naturelive from wherever they live in Europe.
JOIN US
We have a limited number of audience tickets for this live event. Apply for tickets by email to natureliveaudience@rte.ie
Location: Sir John Rogerson's Quay, Dublin
Date: Sunday 6th May 2018
Time: 16.30 - 18.00
*Gates close at 16.45!
Please note that this is an unseated event and outdoors so you will need to wear appropriate clothing for the Irish weather. We need the following information: The number of tickets you are applying for. Your name, surname, age contact phone number and address. The names, surnames and ages of your guests.
*Unfortunately we cannot accommodate for Children under 12yrs. All minors under 16 must be accompanied by an adult/guardian
Tickets are limited so first come first served!
Mooney's Monday Quiz
It's Monday afternoon, it's Mooney, so it must be time for Mooney's Monday Quiz!!!
And we have a terrific prize up for grabs today...
Our prize today is a break for two adults and two children in Limerick's newest 4-star riverside venue - the Limerick Strand Hotel.
You'll be treated to two nights bed and breakfast, and one evening meal, for two adults and two children. You'll also have free entry to the newly reopened King John's Castle and entry to the Hunt Museum!
The prize is in association with Hotel Solutions.
Well, if that sounds like something you'd like to win... we're looking for three contestants to take part in Mooney's Monday Quiz today. You can register your interest in taking part by texting your name to 51551, e-mailing mooney@rte.ie, or tweeting us @MooneyShow.
The quiz will take place after half four today, and you must be over 18 to claim the prize, although under-18s can play on your behalf.
Stand Up Paddle Boarding
Stand Up Paddle Boarding is the craze of this summer - but what exactly is supping? Mary Kingston went along to Dublin's surf dock to find out more!
Mary Kingston (in the centre) tries supping with Colin Harris (left) and Dan Kealy (right)
Mary Kingston with Colin Harris
Dan Kealy, Mary Kingston and Colin Harris
For more information, visit www.surfdock.ie or www.irishsup.com.
Keywords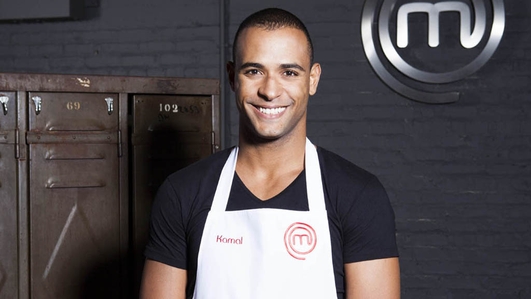 Celebrity MasterChef Ireland
What is it like to be named "the most desirable man in the world"? There aren't too many Irish men going around with such a tagline, but today we talk to the man who recently held title!
Last night he became the latest casualty of Celebrity MasterChef Ireland, where he ran into some trouble trying to organise panna cotta desserts for 18 guests.
Kamal Ibrahim isn't coming into studio to us today – but he joins us on the line from a hotel just steps away from the Niagara Falls in Canada, to tell us all about his experience of Celebrity MasterChef Ireland, and being crowned Mr. World in 2010!
To find out more, read this RTÉ Ten interview with Kamal on his departure, or if you missed the programme last night, you can watch it back on the RTÉ Player by clicking here.
Celebrity MasterChef Ireland continues next Sunday on RTÉ One at 21:30 - to visit the website for the series, click here.
The application process for Series 3 of Masterchef closes today, July 22nd, at 5.30pm. If you would like to find out more, visit www.rte.ie/lifestyle/food/masterchef/apply/.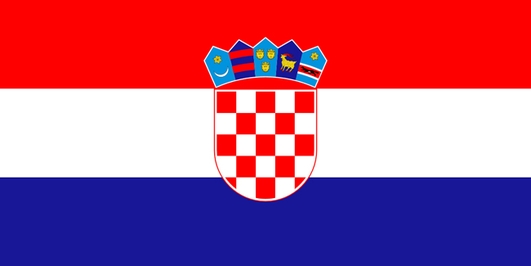 Her Excellency Jasna Ognjanovac, Croatian Ambassador To Ireland
On June 30th, just over three weeks ago, the European Union comprised 27 members. The following day, July 1st, that number increased by one, to 28!
And the country which was added on that date, becoming the latest member of the EU family, is somewhere that has become increasingly popular with Irish holidaymakers in recent years.
It's the stunning land of Croatia, which lies to the south of Hungary, to the West of Bosnia and Herzegovina, and just across the Adriatic Sea from Italy.
The Old City of Dubrovnik is a UNESCO World Heritage Centre
If you haven't visited Croatia, then put it on your list of places! Shay is joined in studio today by the Croatian ambassador to Ireland, Jasna Ognjanovac.
Jasna Ognjanovac, Croatian Ambassador To Ireland
Keywords
Hedgerows: It is an offence to 'cut, grub, burn or otherwise destroy hedgerows on uncultivated land during the nesting season from 1 March to 31 August, subject to certain exceptions'. For more information, click here.
To contact your local wildlife ranger, click here for contact details. To read the Wildlife (Amendment) Act 2000, click here.
IMPORTANT NOTICE
Please DO NOT send any live, dead or skeletal remains of any creature whatsoever to Mooney Goes Wild.
If you find an injured animal or bird, please contact the National Parks & Wildlife Service on 1890 20 20 21, or BirdWatch Ireland, on 01 281-9878, or visit www.irishwildlifematters.ie