Mooney, Friday July 19th 2013
DSPCA Inundated With Calls About Seabirds Not Fledging
The DSPCA, Dublin Society for the Prevention of Cruelty to Animals, contacted us during the week, telling us that they are INUNDATED with phone calls about the same subject!
Seagulls. Or more accurately, just "gulls".
At this time of year, young gulls are taking that great leap and are fledging their nests... To the uneducated eye, it can look like the chicks in the nest are actually in trouble. But generally, this is not the case.
Here to tell us what to do if you see one of these gulls is Gillian Bird, Head of Education at the DSPCA...
To find out more, and to see images of fledgling birds, visit their Facebook page.
Dormice Sighting
Terry Flanagan saw a mouse this week... but he wasn't in a windmill in old Amsterdam! And he wasn't there on the stair. He was in Kildare!
Specifically, he was at the Kildare Animal Foundation where he met Don Donoher, and the adult female dormouse there...
The Kildare dormouse; photo by Terry Flanagan
Dr. Colin Lawton is Head of Mammal Ecology in NUI Galway, and he wants your help with a survey of dormice in Ireland! He would like you to report any sightings you have of a dormouse in Ireland.
Dormice are about the same size as a mouse, usually weighing less than 20g, although they can be twice that weight just before hibernating. They have large black eyes (they are mostly active at night) and a thick furry tail quite unlike that of a mouse. They are more closely related to squirrels than the mice we have in this country.
Dormice are woodland animals, who nest in shrubs and hedgerows, particularly those containing hazel (as their name suggests) or brambles. They like to eat fruit, nuts, flowers or insects depending on what is available. Often they are seen in the summer feeding at bird tables, particularly those close to suitable woodland.
If you see a dormouse, then e-mail Dormouseireland@gmail.com and they will get back to you - and if you get a picture, all the better! Or you can also make contact via their Facebook page: https://www.facebook.com/DormouseSurveyIreland.
Trinity College Tar Drop Experiment Succeeds After 69 Years!
When it comes to reporting science in the media, journalists are always looking for "Eureka" moments - huge, groundbreaking moments of scientific progress that make a great story in the newspaper.
Unfortunately, science doesn't work that way. As Thomas Edison said, "genius is 1% inspiration and 99% perspiration". And most scientific experiments tend to be long, laborious and painstaking.
Researchers at Trinity College recently demonstrated this phenomenon, in probably the most extreme way possible. They have just concluded an experiment that was started all the way back in 1944
1944 was the year Casablanca was the big winner at the Oscars. And the Nazis still occupied large parts of Europe.
Most of the people involved in setting up this experiment are no longer with us. But researcher Prof. Shane Bergin, from Trinity College, was one of those involved in bringing it to a conclusion.
He's here in studio now to tell us how an experiment takes 69 years to conclude!
To find out more about the Tar Drop, the world's slowest-moving drop, and to view the video, visit http://www.tcd.ie/Physics/news/index.php#tar-drop.
Keywords
IWDG Atlas Of Marine Mammals
The Irish Whale and Dolphin Group has just published its' Atlas Of The Distribution And Relative Abundance Of Marine Mammals In Irish Offshore Waters: 2005 – 2011, and one of it's authors, Dave Wall, joins Shay in studio today to tell us all about it!
To find out more about the Atlas, and the IWDG, visit the IWDG website.
We offered you a chance to win a copy of the Atlas by answering this question: What kind of animal was Moby Dick? The answer was whale or white whale, and the first five listeners to text us the correct answers were: John, Patrick Buttimer from Cork, Jen Marley from Athlone, Joe Jones from Westmeath and Clare Keogh from Cork.
***All the winners have now been contacted - a huge thank-you to everyone who entered!***
Keywords
Charging Smartphones Using Urine
It has happened to most, if not all of us: the little bleep as your battery dies, just as you have to make an important call or send a hilarious text response to someone...
Well, we learned this week that this could become a thing of the past, as scientists working at the Bristol Robotics Laboratory, which is a collaboration between the University of the West of England (UWE Bristol) and the University of Bristol, have developed a novel way of charging mobile phones using urine as the power source to generate electricity.
Dr Ioannis Ieropoulos is a Senior Research Fellow at the University of the West of England, and he joins us today from the BBC Bristol studios to explain more...
Keywords
The Second Chance Archive
Have another chance to hear some of our Mooney Goes Wild programmes uncovered from the RTÉ Radio 1 archive. Click the links below for more information.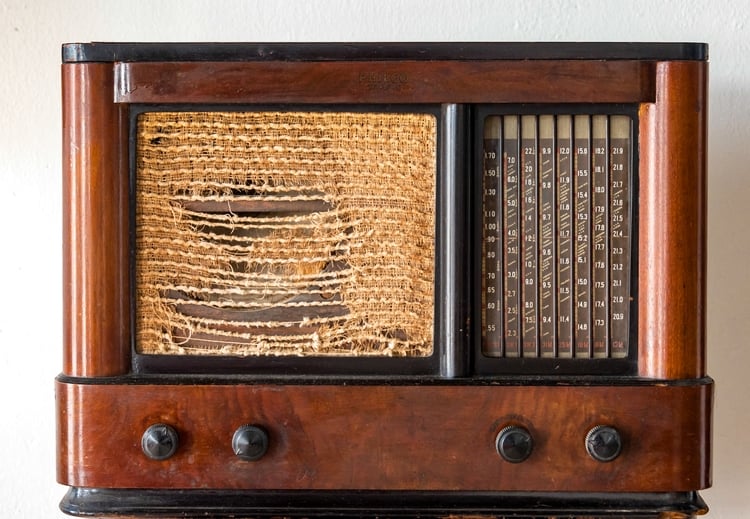 The Dance of the Cuckoos - Mooney Goes Wild Special
The Blue Whale - Mooney Goes Wild Special
Feathers - Mooney Goes Wild Special
Bergen Whale - Mooney Goes Wild Special
Sparrows - Mooney Goes Wild Special
Wildlife Film Makers - Mooney Goes Wild Special
The Common Swift - Mooney Goes Wild Special
E-mail: mooney@rte.ie Facebook: facebook.com/rtenature Twitter: @NatureRTE
Hedgerows
Statement from BirdWatch Ireland, Thurs Feb 28th 2019:
BirdWatch Ireland wishes to remind the public, local authorities and contractors that hedge-cutting is NOT permitted between 1st March and 31st August inclusive, except in the case of any of the derogations permitted under the Wildlife Act 1976, as amended. The Heritage Act 2018 gives the Minister for Culture, Heritage and the Gaeltacht the power to make certain changes to these dates, but it is important to note that, as yet, the Minister has not done so. As a result, the usual dates when hedge-cutting is prohibited currently remain unchanged.
It is an offence to 'cut, grub, burn or otherwise destroy hedgerows on uncultivated land during the nesting season from 1 March to 31 August, subject to certain exceptions'. For more information, click here. To read the Heritage Bill 2016, as passed by Dáil Éireann on July 5th 2018, click here. To read the Heritage Act 2018, click here.
To contact your local wildlife ranger, click here for contact details. To read the Wildlife (Amendment) Act 2000, click here.
Caring For Wild Animals
Please note that many species of mammals, birds, invertebrates etc... are protected under law and that, even with the best of intentions, only someone holding a relevant licence from the National Parks & Wildlife Service should attempt the care of these animals. For full details, please click here to read the NPWS Checklist of protected & rare species in Ireland. If you are concerned about a wild animal, please contact your local wildlife ranger - click here for details.
IMPORTANT NOTICE
Please DO NOT send any live, dead or skeletal remains of any creature whatsoever to Mooney Goes Wild. If you find an injured animal or bird, please contact the National Parks & Wildlife Service on 1890 20 20 21, or BirdWatch Ireland, on 01 281-9878, or visit www.irishwildlifematters.ie