Mooney, Tuesday July 16th 2013
Dawn Chorus 2018
This year's Dawn Chorus programme will take place on Sunday, May 6th 2018, and will be broadcast from across Europe and beyond between midnight and 7am! For more information, click here.
Follow Us On Social Media:
Facebook: www.facebook.com/rtenature
E-mail Us: mooney@rte.ie
Caring For Wild Animals
Please note that many species of mammals, birds, invertebrates etc... are protected under law and that, even with the best of intentions, only someone holding a relevant licence from the National Parks & Wildlife Service should attempt the care of these animals. For full details, please click here to read the NPWS Checklist of protected & rare species in Ireland. If you are concerned about a wild animal, please contact your local wildlife ranger - click here for details.
Events & Listings
Click here for a full list of events taking place around the country, and movies currently on release, which might be of interest to wildlife lovers!
Nature LIVE
On Sunday May 6th, 2018, RTÉ's Wild Island season goes international as Derek Mooney hosts one of the most ambitious LIVE natural history programmes ever undertaken. Broadcasting live from six countries across Europe, Nature LIVE will showcase some of the continents most extraordinary wildlife, from Polar Bears in the Norwegian Arctic to Flamingoes in southern Spain to Basking Sharks off the west of Ireland. This one-hour special will be anchored by RTÉ presenter Derek Mooney from the banks of Dublin's River Liffey, with wildlife film-maker Colin Stafford-Johnson on the Blasket Islands.
Viewers can take part by sharing their own pictures and videos of nature and wildlife using #naturelive from wherever they live in Europe.
JOIN US
We have a limited number of audience tickets for this live event. Apply for tickets by email to natureliveaudience@rte.ie
Location: Sir John Rogerson's Quay, Dublin
Date: Sunday 6th May 2018
Time: 16.30 - 18.00
*Gates close at 16.45!
Please note that this is an unseated event and outdoors so you will need to wear appropriate clothing for the Irish weather. We need the following information: The number of tickets you are applying for. Your name, surname, age contact phone number and address. The names, surnames and ages of your guests.
*Unfortunately we cannot accommodate for Children under 12yrs. All minors under 16 must be accompanied by an adult/guardian
Tickets are limited so first come first served!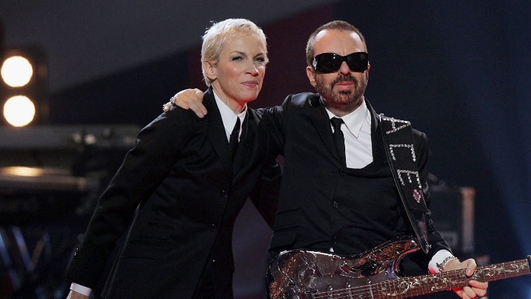 Mis-heard Lyrics
Every day in the papers, you read about some survey or other. The old "9 out of 10 Cats" headline is something editors absolutely love!
But a funny one caught our eye recently, a survey conducted by the music website Spotify. Apparently, they polled 1,350 people, and the question was all about misheard lyrics.
You know the story. You have a song, a piece of music, that's been in your head for years. But you've never been quite sure what the lyrics are. So what you do? You make something up in your head?
Apparently, the Eurythmics' pop classic Sweet Dreams (Are Made Of This) is the most frequently misquoted song in the UK, according to this survey. Nearly a third of the 1,350 people polled believed that lead singer Annie Lennox sings: "Sweet dreams are made of cheese/ Who am I to disagree?"
In second position was Rihanna's We Found Love. Listeners thought that Rihanna sings "We found Dove in a soapless place" in her 2011 chart-topper.
And 20% of the votes went to singer kd lang's song Constant Craving, which came in third. It was misunderstood as "Can't Stand Gravy"!
So which songs have you misheard the lyrics of? Let us know your favourite mix-ups! E-mail mooney@rte.ie, tweet @MooneyShow, or from 3pm - 4.30pm you can text us on 51551!
Keywords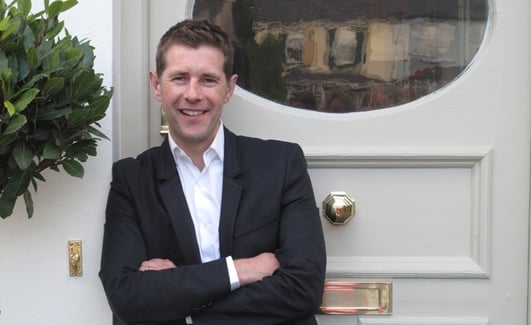 Dermot Bannon's Energy Saving Tips!
When architect Dermot Bannon is at a seminar, do you know what people ask him most often? You might think they would pick his brains for some query about an innovative design, or to plan their extension in two minutes, but not so... he is most often asked about how to make a home more energy efficient!
And what is his answer? It's simple – INSULATION.
Dermot joins Shay in studio today to give us some of his top energy saving tips!
There's no better way of raising awareness of a particular issue than to run a competition and offer a small prize to the winner. And that's what Clare County Council did recently. The competition sought to find the most energy inefficient home in the county. And the winners were Bernie and Patrick Callinan who live in Ennis. Fergus Sweeney paid a visit to the Callinan home...
Dermot Bannon's Room To Improve will return this October, when he will be converting a warehouse in Dun Laoghaire into a home, and working on an old schoolhouse in Kiltiernan.
To find out the Sustainable Energy Authority of Ireland's top energy-saving tips, visit http://www.seai.ie/Power_of_One/Energy_Saving/Top_Tips/.
Keywords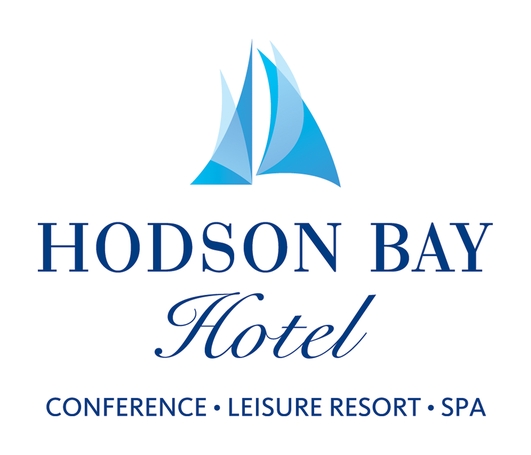 Mooney's Tuesday Quiz
It's Tuesday afternoon, it's Mooney, so it must be time for Mooney's Tuesday Quiz!!
And we have a terrific prize up for grabs today...
We've a SUMMER FAMILY BREAK at the Hodson Bay Hotel in Athlone for two adults and two kids – you'll win two nights B&B and one evening meal. Your prize includes the award-winning Penguin Kids Activity Camp with round the clock fun and meals for the kids in camp!
PLUS
A FREE activity from an array on offer such as a Viking boat cruise, Water Sports at Baysports, a trip to nearby Clonmacnoise, Viking Lake Cruise or Glendeer Pet Farm or many more...
Well, if that sounds like something you'd like to win ... we're looking for three contestants to take part in Mooney's Monday Quiz today. You can register your interest in taking part by texting your name to 51551, or e-mailing mooney@rte.ie.
The quiz will take place after 4pm today, and you must be over 18 to claim the prize, although under-18s can play on your behalf...
Keywords
Hedgerows: It is an offence to 'cut, grub, burn or otherwise destroy hedgerows on uncultivated land during the nesting season from 1 March to 31 August, subject to certain exceptions'. For more information, click here.
To contact your local wildlife ranger, click here for contact details. To read the Wildlife (Amendment) Act 2000, click here.
IMPORTANT NOTICE
Please DO NOT send any live, dead or skeletal remains of any creature whatsoever to Mooney Goes Wild.
If you find an injured animal or bird, please contact the National Parks & Wildlife Service on 1890 20 20 21, or BirdWatch Ireland, on 01 281-9878, or visit www.irishwildlifematters.ie