Mooney, Monday July 15th 2013
This year's Dawn Chorus programme took place on Sunday, May 6th 2018, and was a roaring success! All India Radio producer Monika Gulati sent us a pic of herself sporting our Dawn Chorus beanie!!
May Events
Well whilst our Dawn Chorus programme may have finished for another year, throughout May, events are still taking place around the country to celebrate the beautiful birdsong that our feathered friends provide. For more information on these events, and on the annual Burren In Bloom festival that takes place from May 18th - 20th, visit our events listings page! And if you have an event you'd like to let our listeners know about, e-mail mooney@rte.ie.
Follow Us On Social Media:
Facebook: www.facebook.com/rtenature
E-mail Us: mooney@rte.ie
Caring For Wild Animals
Please note that many species of mammals, birds, invertebrates etc... are protected under law and that, even with the best of intentions, only someone holding a relevant licence from the National Parks & Wildlife Service should attempt the care of these animals. For full details, please click here to read the NPWS Checklist of protected & rare species in Ireland. If you are concerned about a wild animal, please contact your local wildlife ranger - click here for details.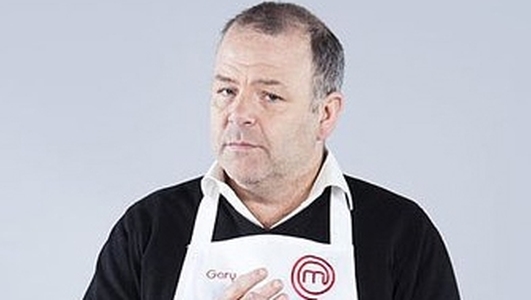 Celebrity MasterChef Ireland: Gary Cooke
Celebrity MasterChef Ireland got off to a sizzling hot start on RTÉ One yesterday evening, although it might have been a little too hot to handle for our next guest... He's a Cooke by name, but according to according to Dylan McGrath and Nick Munier not, alas, a cook by nature ... Gary Cooke joins Shay in studio today to tell us about his experience of taking part in Celebrity MasterChef Ireland!
To find out more, read this RTÉ Ten interview with Gary on his departure, or if you missed the programme last night, you can watch it back on the RTÉ Player by clicking here.
Celebrity MasterChef Ireland continues next Sunday on RTÉ One at 21:30 - to visit the website for the series, click here.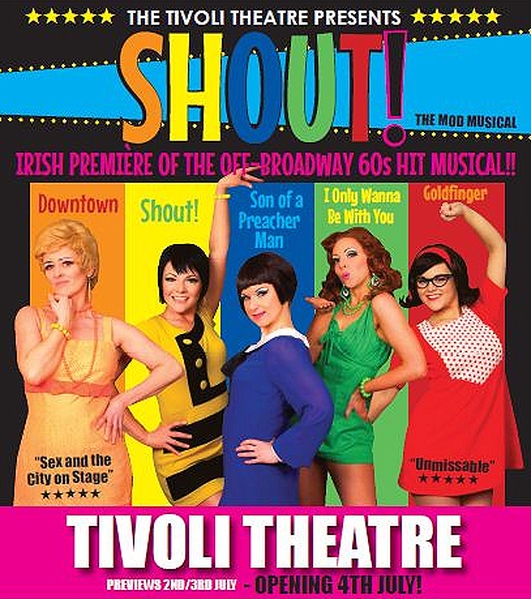 Shout! The MOD Musical
The sixties saw a decade of radical change in the world, but this new approach was often in conflict with post-war sensibilities, and many places, particularly London, were in a state of moral flux.
With the help of music from the likes of Petula Clark, Lulu and Dusty Springfield, this is the story that's told through the lives of five very different women in a musical currently on in Dublin's Tivoli Theatre.
Cast members Sharon Clancy (Yellow Girl), Stella Bass (Blue Girl), Laura Bella Griffin (Green Girl), Kelly Marie Ní Cheallaigh (Red Girl) and Laura Kelly (Orange Girl) join Shay in studio today to perform some music from the show, and to tell us what we can expect if we go to see Shout! The Mod Musical!
From left to right: Kelly Marie Ní Cheallaigh, Laura Bella Griffin, Sharon Clancy, Laura Kelly and Stella Bass
Shout! The Mod Musical is currently running at Dublin's Tivoli Theatre, and has an age-guide of over 15s. For more information about the show, visit www.tivoli.ie/shout.
From left to right: Kelly Marie Ní Cheallaigh, Laura Bella Griffin, Sharon Clancy, Shay Byrne, Laura Kelly and Stella Bass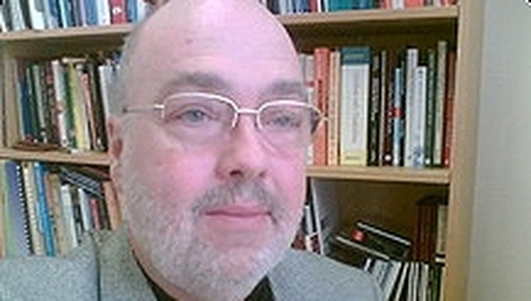 Hair-Pulling
As parents, we all worry about our children when they start behaving unusually or in an unexpected way. We recently came across something quite upsetting: the story of a daughter who began to pull her own hair out. To talk more about this condition, trichotillomania, and other symptoms of stress, Shay is joined in studio by Dr. David Carey, Consultant Psychologist at the Owen Connolly Counselling Centre in Stillorgan, Co. Dublin.
David's tips for helping anxious children:
• Routines and Structure
• Help Children Identify Feelings
• Provide Opportunities for Communicating About Feelings
• Provide Soothing and Comforting Strategies
• Respect Your Child's Fears
• Model Brave Behaviour
• Encourage Brave Behaviour
• Teach Relaxation Skills
• Encourage "Feeling Good" Activities
• Storytelling
• Teach Problem-Solving Strategies
• Challenge Unhelpful Thoughts
Hedgerows: It is an offence to 'cut, grub, burn or otherwise destroy hedgerows on uncultivated land during the nesting season from 1 March to 31 August, subject to certain exceptions'. For more information, click here.
To contact your local wildlife ranger, click here for contact details. To read the Wildlife (Amendment) Act 2000, click here.
IMPORTANT NOTICE
Please DO NOT send any live, dead or skeletal remains of any creature whatsoever to Mooney Goes Wild.
If you find an injured animal or bird, please contact the National Parks & Wildlife Service on 1890 20 20 21, or BirdWatch Ireland, on 01 281-9878, or visit www.irishwildlifematters.ie