Mooney Monday 8 July 2013
***MOONEY GOES WILD NOMINATED FOR ROSE D'OR AWARD!!***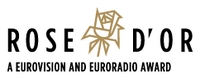 The prestigious annual Rose D'Or Awards (now in their 55th year) honour the very best of international radio, TV and online entertainment programmes, and they will take place later this year. Over 400 programmes from more than 130 broadcasters and production companies in 33 different countries were submitted for this year's Rose d'Or awards. For the first time, a new competition category, 'Radio Event Of The Year' was created. We entered European Dawn Chorus in this category, and we're absolutely delighted to let you know that we're one of the final nominees!! And another programme from the Mooney team, called A Very Merry Mooney Tunes, has been shortlisted in the Radio - Music Show category! Click here to read more about the 2016 Rose D'Or Finalists, and click here to relive - and re-listen to - all the beautiful Dawn Chorus birdsong from right across Europe.
***To visit The Mooney Show website, click here!***
Facebook: www.facebook.com/rtenature
Twitter: @naturerte
Mooney with Shay Byrne
On today's programme we'll be looking in on our kestrels who are about to make their bid for freedom. Is there life beyond earth or is it all pie in the sky? - We'll be asking Cambridge University astronomer Dr Robin Catchpole is there anybody out there? And Brenda looks into summer jobs, a right of passage or a right pain.
Shay Byrne (pictured above) presenting Mooney this week.
Summer Jobs
With such good weather over the past weekend and with some parts of the country hitting 29 degrees, but we ask some particularly teenagers are slogging it out with their first summer jobs. Brenda was on the streets of Dublin speaking to people who have been through summer jobs, and Daragh Doyle, Community Manager with worldirish.com drops into studio to discuss it more with Shay.
Keywords
Life in space?
The question has been asked if life exsists in space, in some shape or form - are we alone? Dr Robin Catchpole & Leo Enright join Shay in studio for this discussion.
Dr Robin Catchpole is given a lecture tonight in Dublin
The lecture will take place in Trinity College Dublin on July 8th, at 8pm.
For tickets and DVDs of the lecture, please visit www.astronomy.ie or call (01) 890 11 11. A limited number of tickets will also be available on the door.
Keywords