Mooney Thursday 4 July 2013
***MOONEY GOES WILD NOMINATED FOR ROSE D'OR AWARD!!***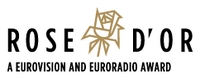 The prestigious annual Rose D'Or Awards (now in their 55th year) honour the very best of international radio, TV and online entertainment programmes, and they will take place later this year. Over 400 programmes from more than 130 broadcasters and production companies in 33 different countries were submitted for this year's Rose d'Or awards. For the first time, a new competition category, 'Radio Event Of The Year' was created. We entered European Dawn Chorus in this category, and we're absolutely delighted to let you know that we're one of the final nominees!! And another programme from the Mooney team, called A Very Merry Mooney Tunes, has been shortlisted in the Radio - Music Show category! Click here to read more about the 2016 Rose D'Or Finalists, and click here to relive - and re-listen to - all the beautiful Dawn Chorus birdsong from right across Europe.
***To visit The Mooney Show website, click here!***
Facebook: www.facebook.com/rtenature
Twitter: @naturerte
Young Farmer Boys and Their Calf
A Moo-ving image of two young farmers feeding a calf at their granny's kitchen table has gone viral.
Twin brothers, Sean and Alan Sheridan, 21, and cousin Patrick Sheridan, were bottle feeding a newly-born calf, they named PAJO, after its mother became ill and didn't have any milk.
But their caring ways became an internet hit when they posted a photo of themselves feeding Pajo and has already notched up over 21,000 likes on Facebook.
Brenda who always has her high heeled wellies in the car boot, travelled to Anamullen, Co Monaghan to meet Pajo and the likely lads.